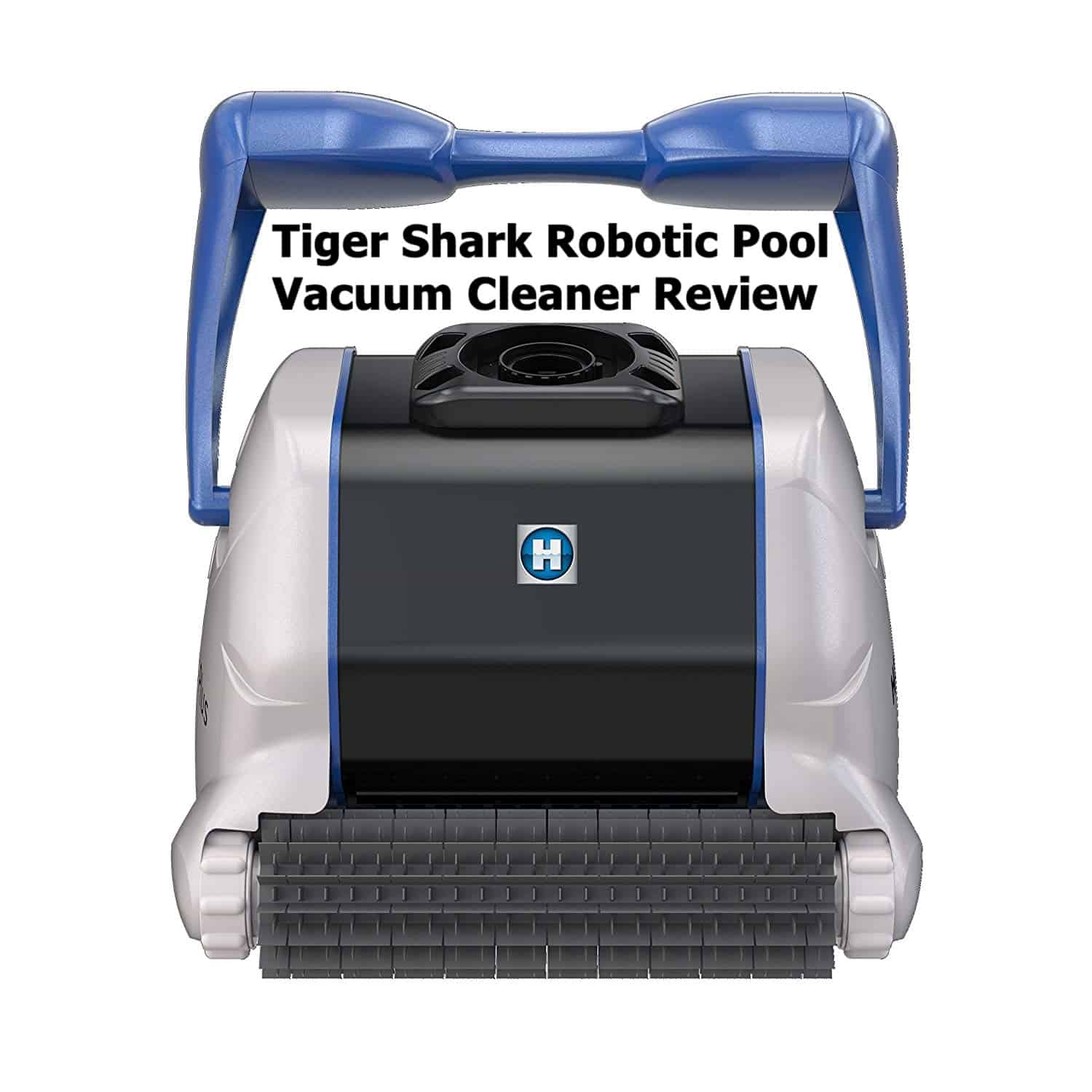 Tiger Shark Robotic Pool Vacuum Cleaner Review
Imagine not having the need to manually brush and vacuum your pool and save a lot of time to enjoy swimming than cleaning on a beautiful weekend. That's one less thing to worry about in your pool maintenance routine, right? Everyone can enjoy that with the availability of robotic pool cleaners.
But not all pool cleaners are created equal. Some automatic pool cleaners still require a little monitoring and supervision especially when they get entangled or stuck in one area. What if that can be minimized too? Hayward RC9990CUB TigerShark Robotic Pool Vacuum might be the one you are looking for to get the job done, check out how :
In-Depth with Hayward RC9990CUB TigerShark Robotic Pool Vacuum
The Hayward TigerShark RC9990CUB is an easy to operate automatic pool cleaner. You basically just need to take it out of the box, plug it in and it's on its way to eat up the debris at the bottom of your pool.
There are three variants of Hayward TigerShark. The TigerShark RC9950CUB Automatic Pool Cleaner, TigerShark RC9955CUB Robotic Cleaner Plus Remote Control and TigerShark RC9990CUB Robotic Cleaner with Quick Clean Option. All of these variants can cover 20'x40' pool size.
​In just three (3) hours, TigerShark can clean all the areas of your pool with its complete cleaning cycle which is the standard when you plug and start the pool cleaner.

​What sets this model apart is its patented quick clean technology with a 90-minute cleaning cycle – that is 50% less of its standard cleaning period.
It operates separately from the pool's filter system and that prevents the occurrence of filter backwash cycles. This is made possible by the TigerShark's onboard pump for strong vacuum power and a built-in 24-volt motor to efficiently suck up dirt and debris while using less energy and minimize electricity cost.
At the bottom of the TigerShark is a pair of roller brushes and in between is a bottom lid assembly which has a debris vacuum opening. Inside it is a filter cartridge assembly where water and debris go in and filtered water comes out after. So, this robotic pool cleaner does not only vacuum dirt and debris, it helps your pool filter system too.
It also has an easy-to-clean filter cartridge. Simply unlock the two white latches at the bottom lid, remove the cover, get the filter and rinse all the accumulated debris using a hose until it is clean.
Vacuum pool floors, walls, coves and waterline in half the time. Likewise, it can clean various types of surfaces like gunite, vinyl, fiberglass, pebble and tile. For extra slipper surfaces, an add-on foam roller can be added as a cleaning accessory. This model offers a 3-year manufacturer's warranty as well.
Specifications and Features:
Pool Type: In-ground
Cleaner Type: Robotic
Connection: Built-in onboard pump and 24-V motor
Warranty: 3-year Manufacturer's Warranty
Pool Surfaces it can Cover: Pebble, Tile, Vinyl, Gunite and Fiberglass
What's In the Box?
Hayward TigerShark RC9990CUB Robotic Cleaner (filters inserted)

Power supply

Power cords (55 feet and 3 feet in length)

Manual and Quick start guide

FAQs About Hayward TigerShark RC9990CUB Robotic Cleaner
Can I use it on my above ground pool?
This pool cleaner is intended to be used on in-ground pools. Using it on above ground pools, despite having vinyl liners may damage the walls as it will try to climb up on these areas as well.
Does this serve as a brush too?
Yes. Unlike other pool cleaners that only serve as pool vacuum, Hayward TigerShark has built-in roller brush that can scrub your pool walls, waterline, floors and coves. It does all of these while it sucks debris and filters the pool as part of the cleaning cycle.
What kinds of debris can I use this for?
It can be used for small to large debris, but it is highly recommended to use their very own Spring Cleanup filter elements which are perfect for large quantities of heavy debris that may have accumulated during the season.
Can I leave this pool cleaner overnight?
The robotic pool cleaner is programmed to get the job done in 3 hours and when the Quick Clean technology is activated, it can even clean the pool in just 90 minutes or half the time.
Bottom line:
Being on the high price point can make buyers take a step back when considering the Hayward TigerShark, but the functionalities just keep on impressing. Throughout the years, this particular model gained the respect of its users. The ease of set-up, the brushing and scrubbing together with the vacuuming are the top reasons why users buy it. Imagine maintaining your pool with less effort?
There are many robotic pool cleaners out there but they have a lot of restrictions that really disappoint, like the limited size of debris they can vacuum, the more extended hours you need to have it running to be able to clean your pool and the lack of ability to climb the walls and scrub up to your waterline.
With this automatic pool cleaner, you can clean your pool in shorter periods and you can choose to adjust the frequency of cleaning in a week. Since it does not rely on your pool's filter system and runs on its own, it helps you save on electricity and it assists your pool cleaning mechanism as a whole.
Despite the price tag, with the right manner of usage, the Hayward TigerShark can last you more than 10 years. And that's more than enough to keep your pool clean and free from debris, minimize the use of chemicals and save on electricity costs.