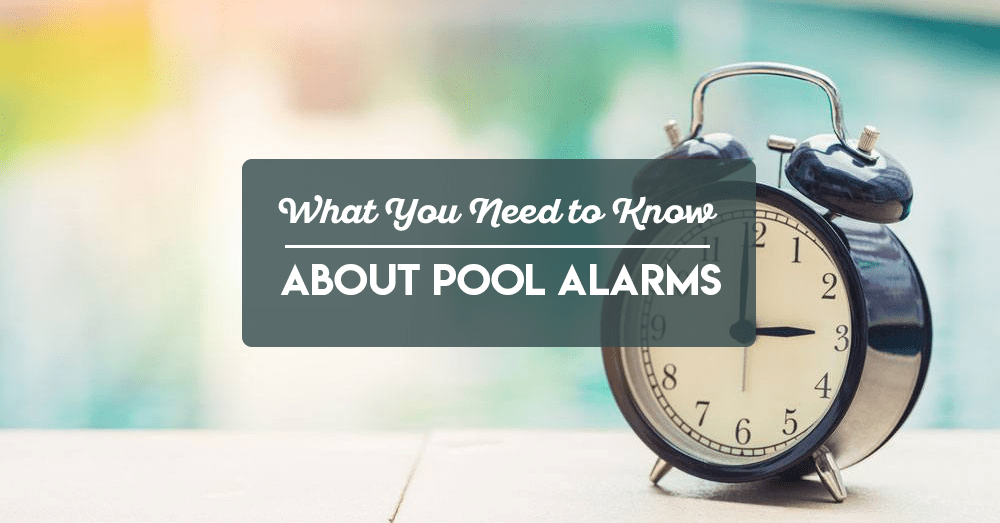 What You Need To Know About Pool Alarms
What you need to know about best pool alarms? Pool alarms are necessary devices when it comes to keeping your family safe around the swimming pool. They can alert when someone gains access to the pool. If you care for your children, you should install these devices because as you know, children move fast and sometimes it may be hard to monitor their activities.
In this "What you need to know about best pool alarms?" article, we shall go through the important things you should be aware of the best pool alarms available on the market.
Why Do You Need A Pool Alarm?
If you would like to know what is happening around your pool, a pool alarm is imperative.  You can use a pool alarm in the following situations.
The pool alarm will alert you as soon as possible when the above things happen without your consent. This can prevent some accidents because a pool alarm alerts you when someone gets into the pool without your permission deliberately or accidentally.
It is not a life-saving device but it gives you time to react when something happens around your swimming pool.
There are some states where pool alarm is required. For example, if you live in California, Connecticut, and New York and you own a pool which does not have an automatic cover, you will be required to install a pool alarm.
A pool alarm is necessary even if you don't reside in areas which require you to install life-saving devices. If there is an accident, it enables you to respond in time.
What Do You Need To Know When Buying A Pool Alarm
When purchasing a pool alarm, you may encounter different features such as placement considerations, features, and sensor technologies. They may sound a bit complicated but let us go through them.
In-ground alarms which detect any rising or moving water.
Buoy alarms which detect any water movement on the surface by use of a motion detector sensor.
Gate alarms which use a magnetic sensor which detects the opening or closing of the gate door.
Pool alarms which are installed in the walls of the pool - They usually alert you when someone or something breaks the water surface or displaces the water. They are a bit expensive, but they are very accurate.
​Buoy pool alarms – They usually float on the surface of the pool. They will make a sound if the water moves to let you know that something is happening in our pool. However, they may give a wrong alert if there is a strong wind which blows the surface of the pool.
​Pool gate alarms – This is usually placed near the gates or barriers to the pool. They will alert you by producing a sound when the gate is opened. They are more efficient when there is only one entry to the pool.
You should evaluate each type to know which one can work best for you.
It can only be used for in-ground pools. The device is powered by a standard 9v battery. It has a 200 remote unit. The product is one of the best sellers on Amazon. You can deactivate it by putting it into sleep mode.
---
This product has to be set correctly to function well. It is a very sensitive alarm and will detect an object as little as 18 pounds.  The MG International Swim Alert Pool can be heard 100 feet away.
---
It is made for in-ground pool use. It has an alarm in the remote control and dual alarm sirens in the unit.  It can sense water pressure and not wave activity. This means it has few false alarms than most of the other pool alarms.
---
The Aquasensor Sensor Espio Immersion Sensing Pool Alarm is one of the alarms which produces the loud sound. It has a magnetic key which makes it difficult to reset. It is one of the top model signals; it has a wireless remote, and it can reset itself automatically.
---
Pool Patrol  PA-30 Pool Alarm on top of the water and it's ideal for in-ground and above ground pools. It has a 200-foot remote sensing range alarm. It works on a 9v battery and has an adjustable sensitivity which reduces false alarms.
---
Which Is The Best Pool Alarm?
Pool alarms are very vital, and according to the above reviews. I'm sure you have learned a lot. As we have seen, Aquasensor Sensor Espio Immersion Sensing Pool Alarm is the best.
This is because unlike other pool alarms, it is very hard to disarm since it has a magnetic key and alarm failure signals. The on and off remote control requires inspection before the reset. It also produces a loud sound for alert, unlike other alarms.
The device also contains low battery and wireless out of range signals which allow you to respond in time, in contrast to the other alarms which do not have these features.
Hopefully, you find this "What you need to know about best pool alarms?" article useful. Do you have something you would like to add? Feel free to do so in the comments below. If you have liked it, you can share.