A beautiful and inviting pool area calls for comfortable and stylish pool chairs. These essential accessories can transform your outdoor space into a relaxing oasis for you and your guests. In this article, we will discuss the top five pool chairs available, their benefits, and the reasons why you should consider using them to enhance your poolside experience.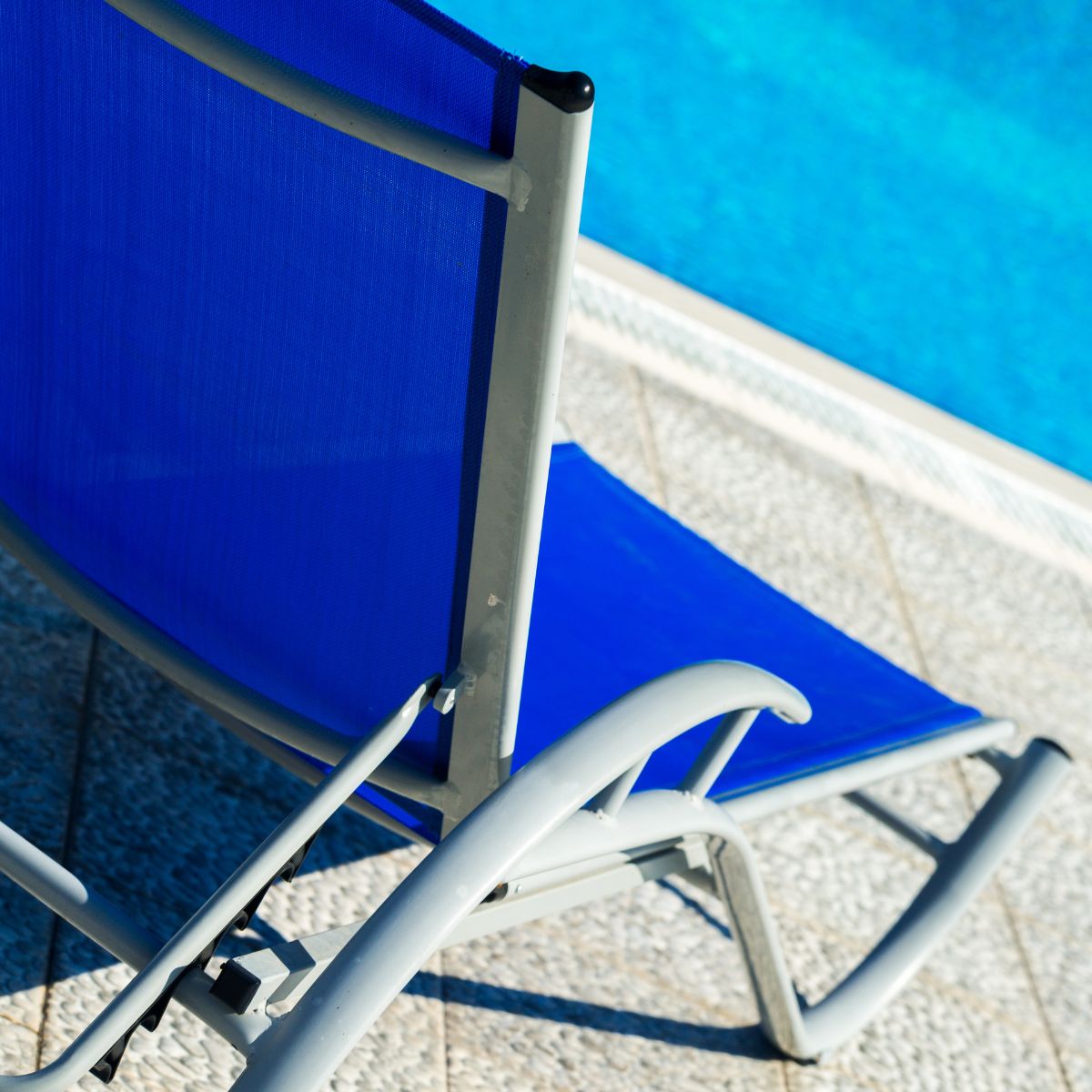 Read Next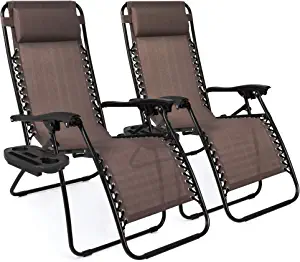 Overview and Benefits
Zero gravity recliner chairs are designed to provide ultimate relaxation by evenly distributing body weight, thus relieving pressure on joints and muscles. These chairs offer a wide range of benefits, making them a popular choice for poolside lounging.
Features
Ergonomic design: The zero gravity position supports the body's natural curvature, providing optimal comfort and reducing stress on the body.
Durable materials: UV-resistant fabric and a sturdy steel frame ensure long-lasting use and resistance to weather-related wear and tear.
Adjustable headrest: A removable, adjustable headrest offers additional support and comfort.
Locking mechanism: A dual fingertip locking system allows for easy adjustments and ensures the chair remains securely in position.
Portability: These chairs are foldable, making them easy to transport and store when not in use.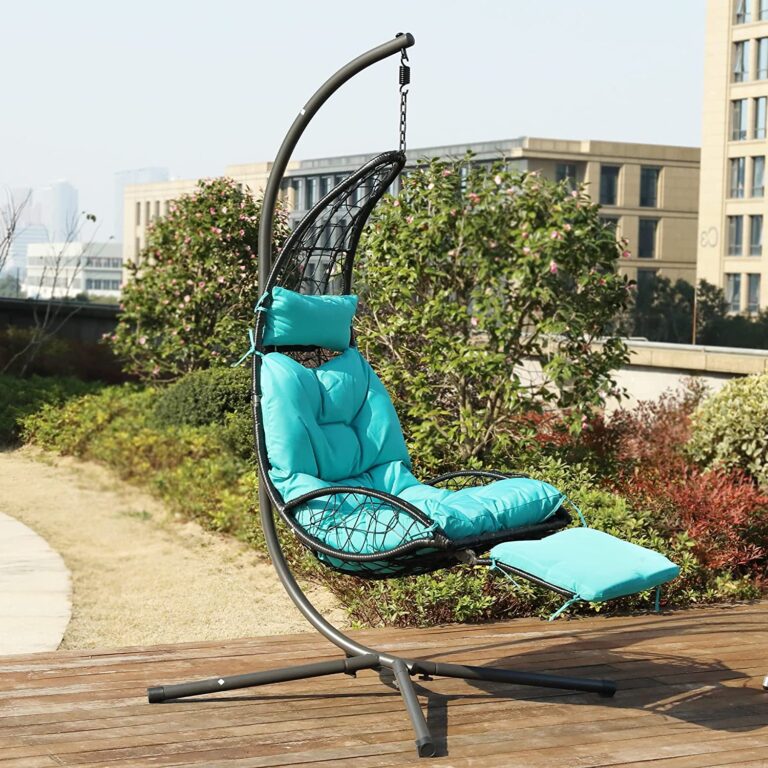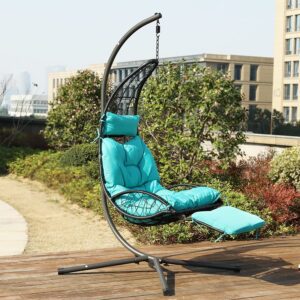 Overview and Benefits
The hanging chaise lounger chair combines a hammock's comfort with a chair's support and stability. It creates a unique floating sensation that adds a touch of luxury to any pool area.
Features
Stylish design: The hanging design and elegant curves create a visually appealing and relaxing poolside accessory.
Sun protection: A removable canopy provides adjustable shade on hot summer days, allowing for comfortable lounging even during peak sunlight hours.
Comfortable cushions: Weather-resistant cushions ensure a comfortable lounging experience and are easy to maintain.
Sturdy construction: A powder-coated steel frame offers stability and durability, ensuring the chair withstands the elements and maintains its appearance.
Weight capacity: The hanging chaise lounger chair typically supports up to 265 pounds, accommodating a wide range of users.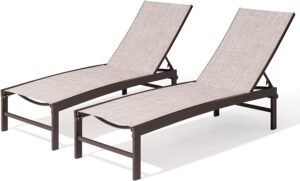 Overview and Benefits
Adjustable pool chaise lounge chairs offer the perfect combination of style, comfort, and versatility. With multiple reclining positions and durable materials, these chairs are an excellent choice for sunbathing, reading, or simply relaxing by the pool.
Features
Multiple reclining positions: Cater to different relaxation preferences with adjustable backrests that allow for various lounging positions.
Durable materials: Weather-resistant materials, such as aluminum frames and synthetic fabrics, ensure these chairs withstand the elements and offer years of use.
Mobility: Wheels on the base of the chair allow for easy movement and positioning around the pool area.
Stackable design: Save space during the off-season with a stackable design that makes storage simple and convenient.
Easy maintenance: The synthetic fabric can be easily wiped clean, requiring minimal effort to maintain its appearance.
Overview and Benefits
Floating pool chairs offer a unique and enjoyable water-based relaxation experience. Designed to partially submerge in water, these chairs provide a cooling and comfortable lounging option that is perfect for hot summer days.
Features
Water-based relaxation: Enjoy the sensation of being partially submerged in the pool, allowing for a refreshing and cooling experience.
Buoyancy: Floating pool chairs are constructed with buoyant foam or inflatable components that provide stability and support while in the water.
Convenience: Cup holders and built-in storage compartments keep your favorite beverage and personal items within easy reach.
Easy storage: Inflatable models can be deflated and stored compactly when not in use, while foam models can be easily stacked or hung.
Durable materials: Weather-resistant fabric and rust-proof hardware ensure the chair's longevity and resistance to pool chemicals and sun exposure.
Overview and Benefits
Oversized poolside bean bag chairs offer a fun and casual lounging option that can be easily molded to your preferred shape for customized comfort. These chairs are ideal for poolside relaxation, outdoor movie nights, or social gatherings.
Features
Customizable comfort: Adjust the chair to your desired shape for personalized relaxation, accommodating various seating preferences and positions.
Water-resistant fabric: The fabric repels water, making it suitable for poolside use and easy to clean.
UV protection: The fabric is treated with UV protection to resist fading and maintain its vibrant color.
Lightweight and portable: Filled with lightweight, mold-resistant beads, these chairs can be easily moved and repositioned as needed.
Low maintenance: The removable and washable cover ensures easy cleaning and maintenance.
Conclusion
Selecting the perfect pool chair is crucial for creating a relaxing and inviting outdoor space. The five pool chair options discussed in this article – zero gravity recliner chairs, hanging chaise lounger chairs, adjustable pool chaise lounge chairs, floating pool chairs, and oversized poolside bean bag chairs – each offer unique features and benefits to cater to various preferences and needs.
Considering these options and evaluating their features, you can choose the ideal pool chair to enhance your poolside experience and create a luxurious outdoor retreat for yourself and your guests.