Pool volleyball is a fun and engaging way to enjoy the summer with friends and family.
In this guide, we'll explore some of the best pool volleyball nets available on the market, comparing features, durability, and price to help you find the perfect fit for your needs.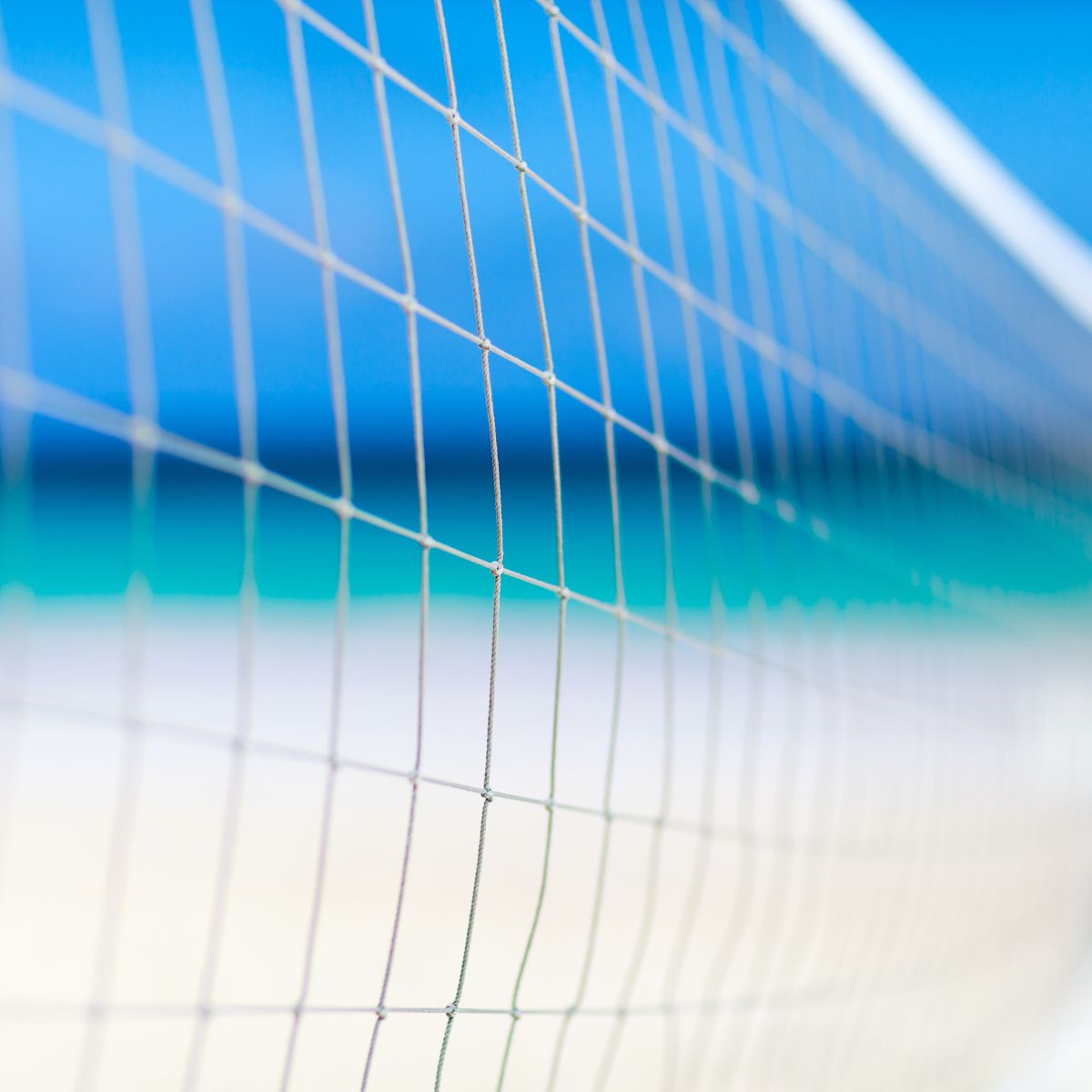 Read Next
Top 5 Pool Volleyball Nets
Whether you're hosting a pool party or just looking to add some excitement to your pool time, a quality pool volleyball net is essential.
Features:
Size: Regulation size (32 feet)
Material: UV and weather-resistant nylon netting
Accessories: Stainless steel hardware, adjustable poles
Price: $$$
Overview:
The CrossNet H20 Pool Volleyball game is a professional-grade option designed for serious players. With adjustable poles and a durable net, it's built to withstand intense gameplay. The stainless steel hardware ensures longevity, and the UV-resistant netting keeps it looking new season after season.
Features:
Size: 94" x 25" x 36"
Material: 10-gauge vinyl
Accessories: Inflatable volleyball, repair kit
Price: $
Overview:
For those looking for a budget-friendly option, the Intex Pool Volleyball Game Set is a great choice. It's inflatable, easy to set up, and comes with a repair kit. While not suitable for competitive play, it's perfect for casual fun with family and friends.
Features:
Size: Regulation size (24 feet)
Material: Heavy-duty polyethylene netting
Accessories: Aluminum posts, brass anchors
Price: $$
Overview:
The Dunnrite AquaVolly Pool Volleyball Set is a mid-range option that offers a great balance between quality and affordability. The heavy-duty netting and aluminum posts provide stability, while the brass anchors make installation a breeze.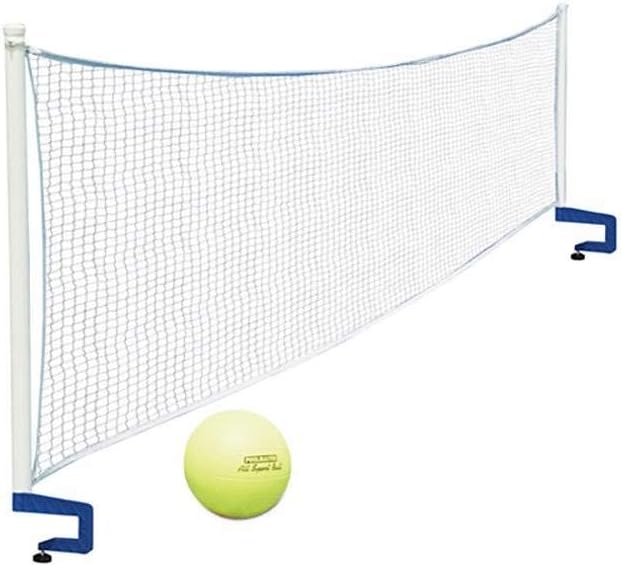 Features:
Size: Adjustable length
Material: Polyform game bases, PVC netting
Accessories: Game ball, inflating needle
Price: $$
Overview:
Designed specifically for above-ground pools, the Poolmaster Above Ground Pool Volleyball Game offers adjustable lengths to fit various pool sizes. The polyform game bases add stability, and the set includes a game ball and an inflating needle.
Features:
Size: Fits pools up to 20 feet wide
Material: Heavy-duty netting
Accessories: Real-feel game ball
Price: $
Overview:
The Swimline Cross Pool Volleyball Game is an affordable option that fits pools up to 20 feet wide. The heavy-duty netting ensures durability, and the real-feel game ball adds to the excitement.
Which One is the Best Overall?
After careful consideration, the CrossCourt Pro Pool Volleyball Net System is the best option. Its professional-grade quality, adjustable features, and weather-resistant materials make it a top choice for those seeking a long-lasting and versatile pool volleyball net.
Conclusion
Choosing the right pool volleyball net depends on your budget, pool size, and playing preferences. From professional-grade options like the CrossNet H20 to budget-friendly choices like the Intex Pool Volleyball Game Set, there's something for everyone.
Investing in a quality pool volleyball net can transform your pool into a fun and competitive arena. Whether you're a serious player or just looking for some casual fun, the options listed above offer a range of features and prices to suit your needs.
When deciding, consider factors like size, material, accessories, and price. With the right pool volleyball net, you'll be ready to serve, spike, and score all summer long!