Sage, also known as Salvia officinalis, is a perennial herb that is prized for its culinary and medicinal uses. Its leaves have a pungent, earthy flavor that adds depth to soups, stews, and stuffing, and its essential oils have been shown to have antimicrobial, anti-inflammatory, and antioxidant properties.
If you're planning to grow sage in your garden, you might want to consider planting companion plants alongside it. Companion planting is the practice of growing different plants together in a way that benefits both.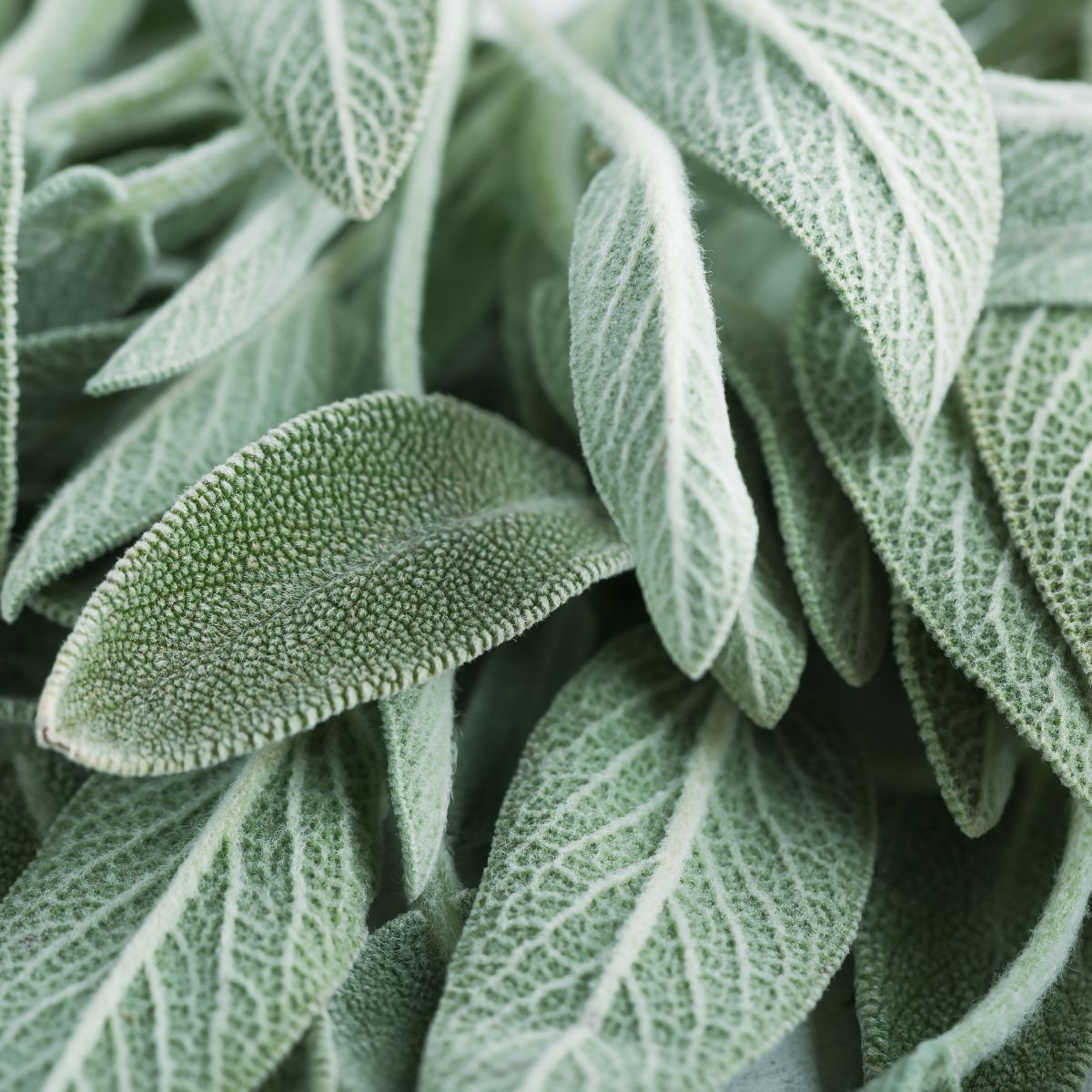 Read Next
Best Companion Plants For Sage
Thyme: Thyme and sage are both members of the mint family and share similar growing requirements. Thyme's delicate leaves and aromatic flowers make it an attractive addition to any herb garden, and its oils are often used in aromatherapy to promote relaxation and relieve stress.
Lavender: Lavender and sage make a stunning visual combination in the garden, and their fragrances complement each other beautifully. Lavender is also a natural insect repellent that can help keep pests away from sage plants.
Rosemary: Like sage and thyme, rosemary is a member of the mint family and has a woody, fragrant flavor that pairs well with sage in many dishes. Rosemary is also believed to have memory-boosting properties and is often used in aromatherapy to promote mental clarity and focus.
Marjoram: Marjoram is another herb that complements sage's earthy flavor. Its leaves are more delicate than sage's, with a sweeter, milder taste. Marjoram is also believed to have antifungal and antibacterial properties.
Oregano: Oregano and sage are both hardy, drought-tolerant herbs that thrive in full sun. Oregano has a pungent, slightly bitter taste that pairs well with sage in Italian and Greek dishes. Oregano is also high in antioxidants and has been shown to have antimicrobial properties.
Chives: Chives are a mild, onion-flavored herb that makes a great addition to any herb garden. They are believed to repel aphids and other pests, which can help protect your sage plants. Chives are also high in vitamins A and C, making them a nutritious addition to your diet.
What Not To Grow With Sage
While there are many plants that can grow well alongside sage, there are also some plants that may not be the best companions. Here are a few plants that may not thrive when grown alongside sage:
Brassicas: Plants in the brassica family, such as broccoli, cauliflower, cabbage, and Brussels sprouts, may not do well when grown near sage. Sage contains compounds that can inhibit the growth of these plants and may make them more susceptible to disease.
Carrots: Carrots may not be the best companion for sage, as they can attract carrot rust flies that can damage both plants. It's best to plant carrots away from sage or use a physical barrier to prevent the flies from reaching them.
Rue: Rue is a herb that is sometimes grown alongside sage, but it's not always a good idea. Sage and rue contain some of the same compounds, and planting them together can increase the concentration of these compounds in the soil, which may be harmful to other plants.
Fennel: Fennel can be a strong competitor for nutrients and water, which can make it difficult for the sage to thrive. If you want to grow fennel, it's best to keep it separate from your sage plants.
Other high-nitrogen plants: Plants that are high in nitrogen, such as beans and peas, can promote leafy growth in sage at the expense of flowers and flavor. While these plants may not harm your sage, they may not be the best companions if you're looking to maximize your sage's culinary and medicinal properties.
Conclusion
When planning your sage garden, be sure to consider the growing requirements of your companion plants. Most herbs prefer well-draining soil and full sun, but some, like lavender and rosemary, can tolerate partial shade.
You can create a beautiful, diverse, visually appealing, and functional garden by planting various companion plants alongside your sage.