Daylilies (Hemerocallis) are beloved perennials that bring a dazzling array of colors, shapes, and sizes to gardens. With their low-maintenance requirements and adaptability, they are a popular choice for novice and experienced gardeners alike.
In this article, we'll explore the origins of daylilies, discuss their cultivation and care, and suggest ways to incorporate them into your garden.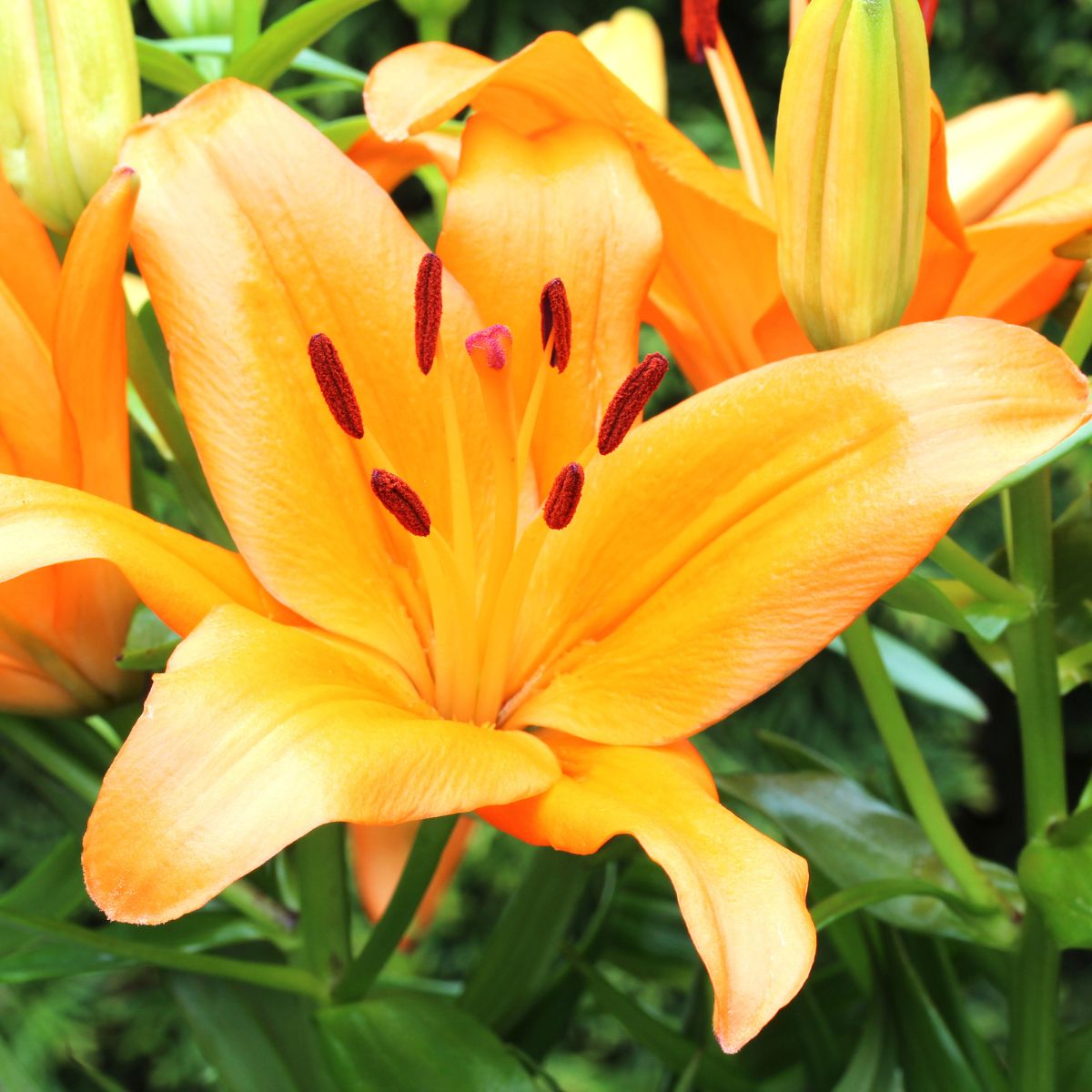 Read Next
Origins and Characteristics
Daylilies are native to Asia, where they have been cultivated for centuries. They were introduced to Europe in the 1500s and later to America, where they quickly became a garden staple.
The name "daylily" reflects the fact that each flower lasts for only one day. Despite this, they are prolific bloomers, with many varieties producing a succession of blooms over several weeks, creating a long-lasting display.
They have grass-like foliage and produce flowers on tall, slender stalks called scapes. Blooms come in a variety of colors, including shades of yellow, orange, red, purple, pink, and near-white. There are also bi-colored and patterned varieties, making daylilies a versatile addition to any garden.
Planting Daylilies
Daylilies are generally propagated by division. The best time to plant or divide the lily is in early spring or late summer. Choose a location with well-draining soil and full sun to partial shade.
To plant, dig a large hole to accommodate the root system. Place the plant in the hole, ensuring that the crown is at soil level. Fill the hole with soil and water thoroughly.
Ongoing Care
Known for their low-maintenance requirements. Follow these care tips to keep your flowers healthy and vibrant:
Watering: Daylilies are drought-tolerant but prefer consistent moisture. Water them regularly, especially during dry periods.
Fertilizing: Apply a balanced, slow-release fertilizer in the spring to promote healthy growth and abundant blooming.
Mulching: Spread a layer of organic mulch around daylilies to help retain moisture, suppress weeds, and regulate soil temperature.
Deadheading: Remove spent blooms to encourage further flowering and maintain a tidy appearance.
Dividing: Divide daylilies every three to five years to prevent overcrowding and promote vigorous growth.
Pests and Diseases: Daylilies are relatively resistant to pests and diseases. Keep an eye out for aphids, spider mites, and thrips, treating them with an appropriate pesticide or organic solution if necessary.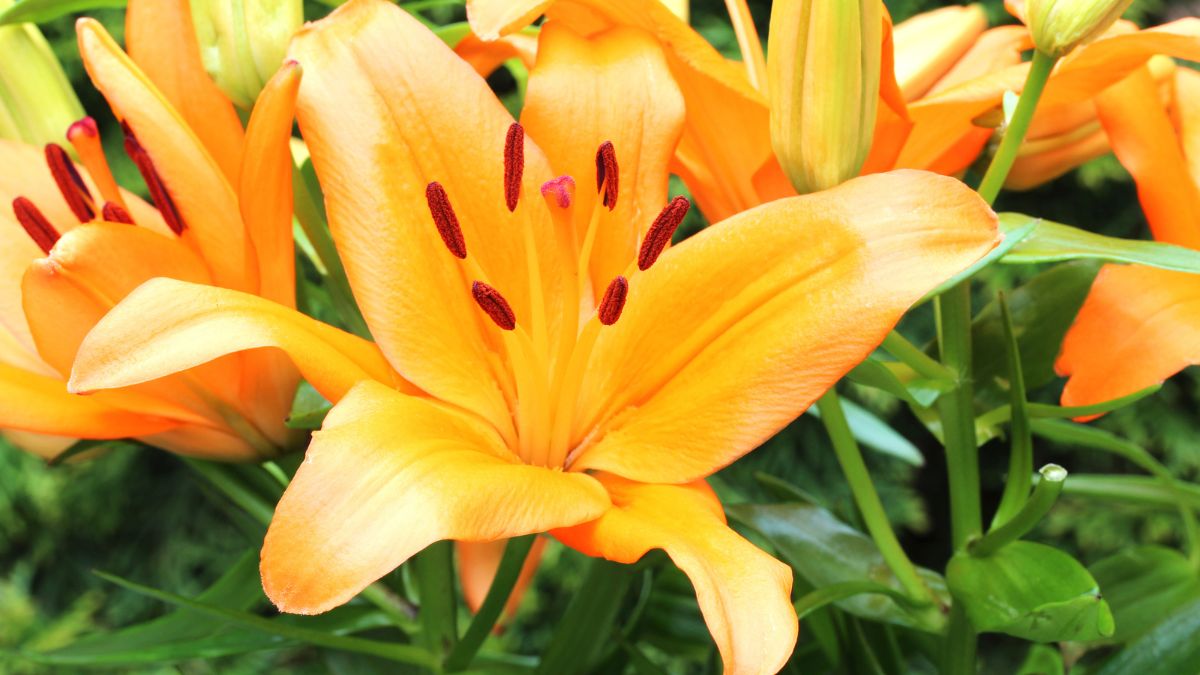 Incorporating Daylilies into Your Garden
Daylilies' diverse colors, sizes, and shapes make them versatile addition to a variety of garden styles and designs. Consider these suggestions for incorporating daylilies into your garden:
Mixed Borders: Plant daylilies in mixed borders to create a colorful and dynamic display. Combine them with other perennials, shrubs, and ornamental grasses.
Cottage Garden: Add daylilies to a cottage garden for a charming and informal look. Their vibrant colors and abundance of blooms will contribute to the garden's lush and romantic atmosphere.
Mass Plantings: Use daylilies in large groupings or drifts to create a stunning visual impact on the landscape. This is an excellent way to showcase the wide array of colors and forms available.
Groundcover: Low-growing daylily varieties can be used as an attractive and low-maintenance groundcover. Plant them en masse to create a dense, weed-suppressing carpet of foliage and blooms.
Container Gardens: Daylilies can be grown in containers, allowing you to enjoy their beauty in smaller spaces like patios, balconies, or terraces. Select a container with good drainage and fill it with high-quality potting soil.
Erosion Control: Daylilies' robust root systems make them an excellent choice for controlling erosion on slopes or hillsides. Plant them in groups to help stabilize the soil and prevent erosion.
Wildlife Habitat: Daylilies attract pollinators such as bees, butterflies, and hummingbirds. By incorporating them into your garden, you can support local wildlife and promote a healthy ecosystem.
Conclusion
Daylilies are a delightful addition to any garden, offering a stunning display of color, versatility, and low-maintenance beauty. Their adaptability and resilience make them an excellent choice for gardeners of all experience levels, ensuring a vibrant and dynamic outdoor space for years to come.
By incorporating daylilies into your landscape, you can create an eye-catching and dynamic garden that provides visual appeal and supports local wildlife. Whether used in mixed borders, cottage gardens, or mass plantings, daylilies are sure to bring joy and color to your outdoor space.