As spring awakens, a classic symbol of the season emerges - the elegant and fragrant white flower known as the Easter Lily. Revered for its beauty and symbolism, this flower has a rich history and cultural significance, which we will explore in this article.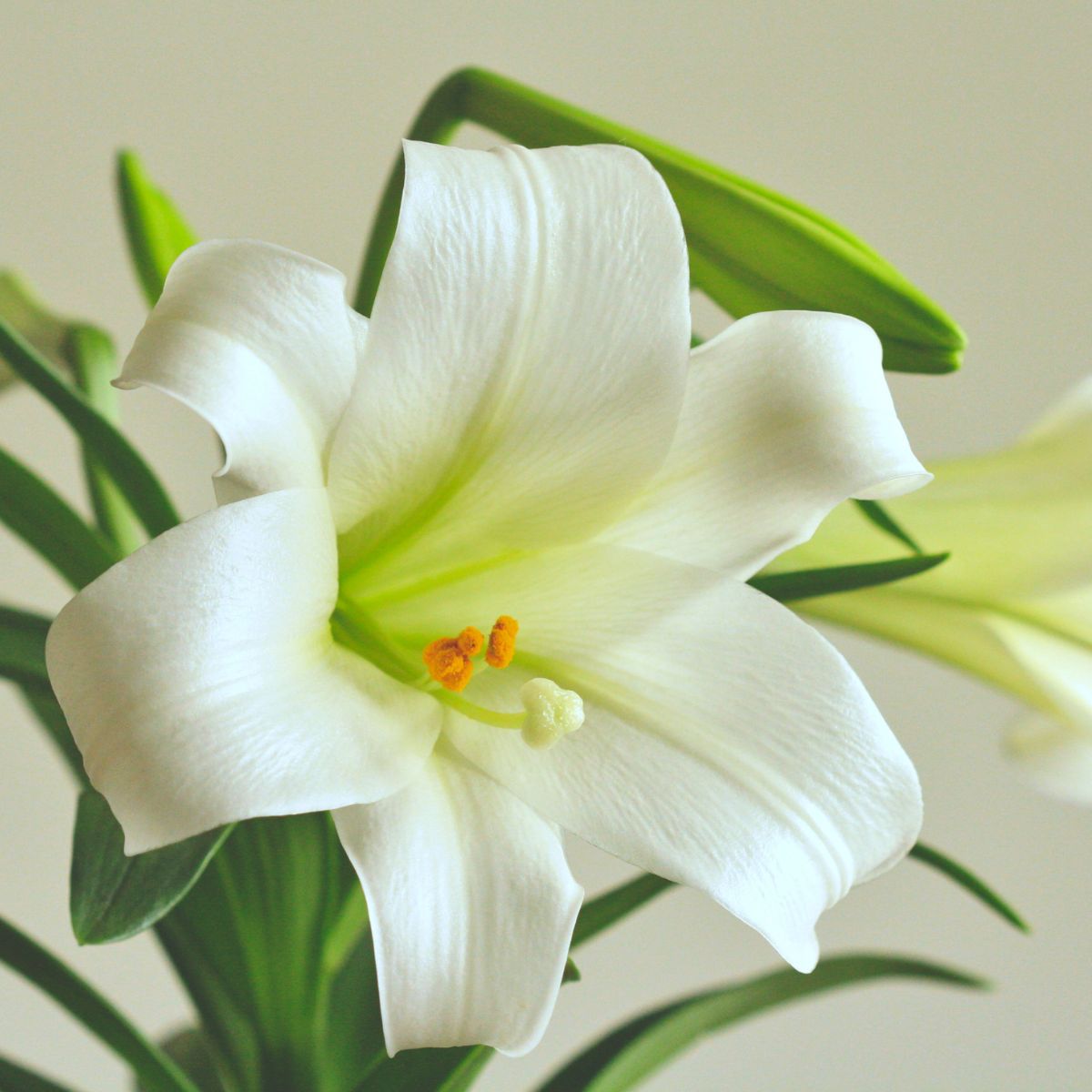 Read Next
Origins and History
Originally from the Ryukyu Islands in Japan, Lilium longiflorum, or the Easter Lily, boasts trumpet-shaped blooms on a tall, slender stem. Commercial production began in the early 20th century, primarily in the United States and Bermuda.
During World War I, an American soldier named Louis Houghton introduced these captivating flowers to the U.S. by smuggling bulbs from Japan. This act initiated their cultivation in Southern California, which today produces a majority of the world's supply.
Symbolism and Significance
The flower's symbolism is deeply rooted in Christian traditions. It represents purity, innocence, and the resurrection of Jesus Christ. The elegant, pristine bloom signifies the hope and renewal of the Easter season.
In Greek mythology, the lily is associated with Hera, the queen of the gods. According to legend, Zeus wanted Hercules, his mortal son, to nurse from Hera while she slept. Drops of her milk fell to the earth, forming lilies.
The Lily in Art and Literature
Throughout history, artists have captured the beauty of Easter Lilies in various art forms. Paintings, sculptures, and stained glass windows often feature this graceful flower, as it holds great significance in religious contexts.
In literature, the lily symbolizes purity, love, and transformation. William Shakespeare and Emily Dickinson both referenced lilies in their works, highlighting their timeless allure.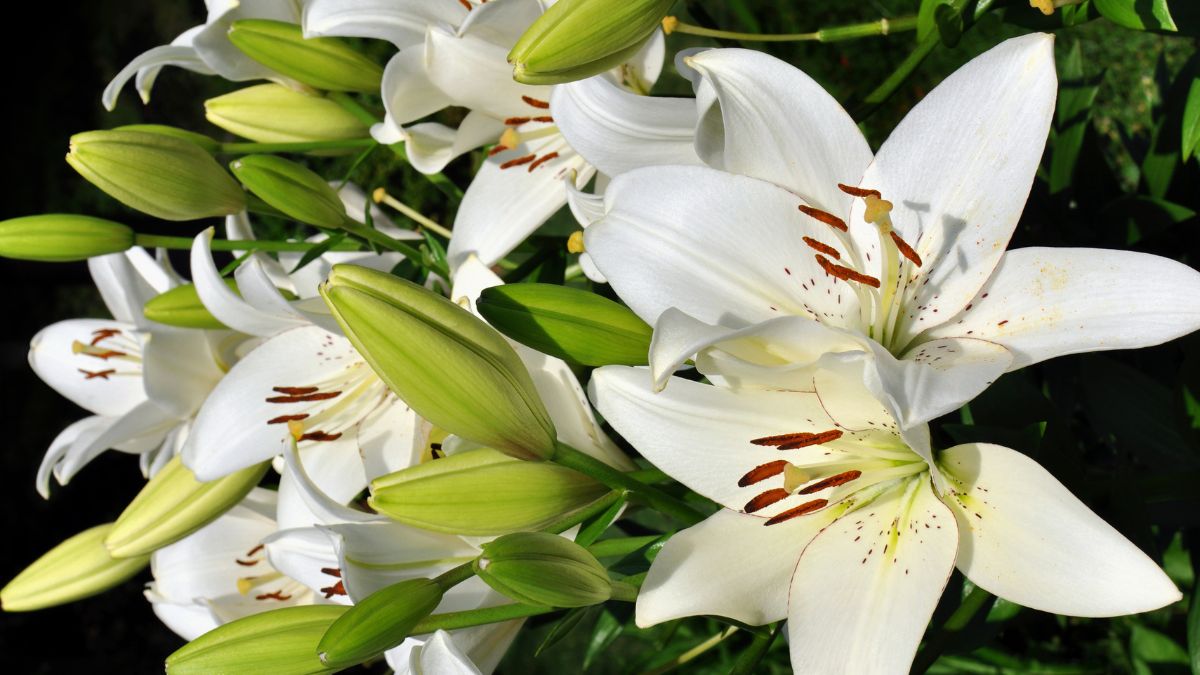 Growing and Caring for Easter Lilies
Cultivating these flowers requires specific conditions to ensure their growth and health. When planting bulbs, choose well-draining soil and a location with ample sunlight. Place them approximately 6 inches deep and 12 inches apart.
Watering is crucial for optimal growth, as the soil should remain consistently moist. To promote healthy blooms, apply a balanced fertilizer every few weeks.
After the flowering period, remove spent blooms but allow the foliage to remain. This helps the plant collect energy for the following year's growth. When the foliage turns yellow, remove it from the base.
Indoor lilies require similar care, including a well-draining pot, proper sunlight, and regular watering. Ensure the temperature remains between 60-65°F (16-18°C) for optimal growth.
Pest and Disease Management
To maintain the health of your lilies, it is essential to monitor and manage potential pests and diseases. Common issues include:
Aphids: These small insects can cause damage by sucking the sap from the plant. Combat aphids with insecticidal soap or natural predators like ladybugs.
Lily beetles: These red beetles consume the foliage, ultimately weakening the plant. Handpick them or use insecticides as a last resort.
Botrytis blight: This fungal disease causes discolored or dead patches on leaves. Prevent it by maintaining good air circulation and promptly removing affected foliage.
Basal rot: This fungal infection affects the bulb, leading to a decline in plant health. To prevent it, use well-draining soil and avoid overwatering.
Toxicity to Cats
Though beautiful, these flowers pose a significant risk to cats. The entire plant, including petals, leaves, and pollen, is toxic and can cause kidney failure if ingested. Symptoms include vomiting, lethargy, and a lack of appetite. If you suspect your cat has consumed any part of the lily, seek immediate veterinary attention.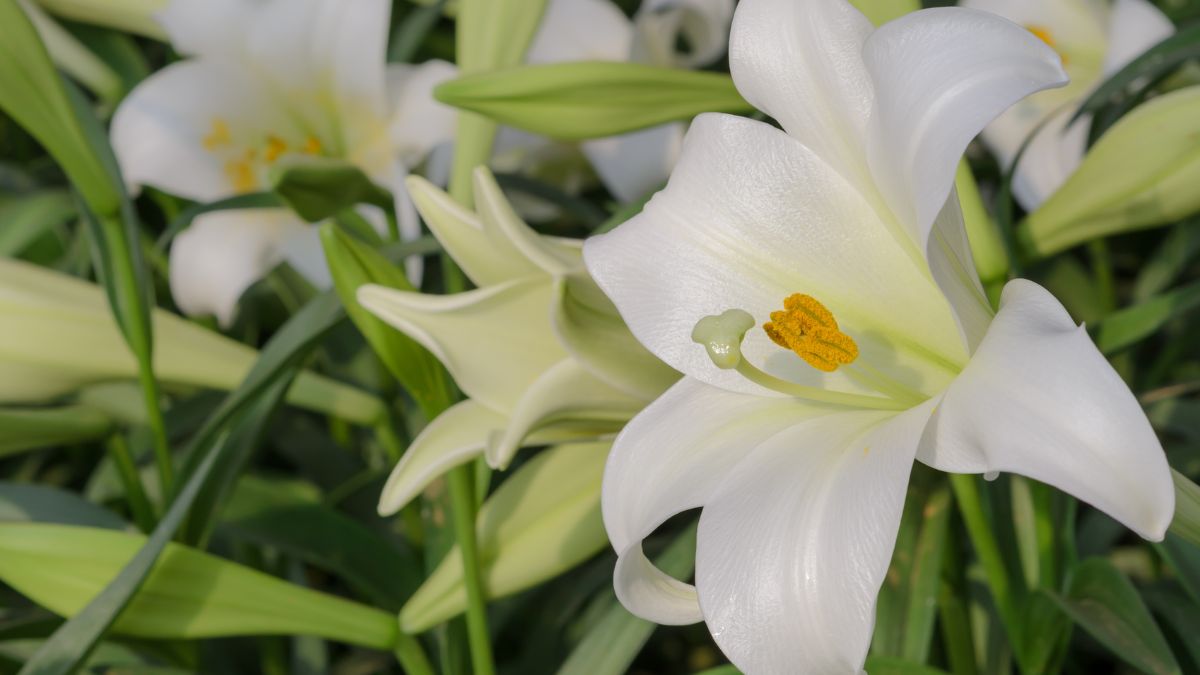 Popular Varieties
Several varieties of Lilium longiflorum exist, each with unique characteristics that make them popular among gardeners and flower enthusiasts. Some of the most popular varieties include:
Nellie White: A classic choice, Nellie White produces large, fragrant white flowers on strong stems, making them ideal for cut flower arrangements.
Triumphator: This hybrid boasts large, trumpet-shaped blooms with a subtle pink blush, adding a touch of color to the traditional white lily.
White Heaven: Known for its exceptionally large flowers and intoxicating fragrance, White Heaven is a favorite for both gardens and indoor arrangements.
White American: This variety features slightly smaller blooms and a more compact growth habit, making it suitable for smaller gardens or containers.
Easter Lily Traditions
Many people cherish the tradition of incorporating these flowers into their Easter celebrations. Displaying them in homes, churches, and public spaces serves as a reminder of the season's message of hope and renewal.
Gifting potted lilies is a common gesture during the Easter season. They are often presented to friends, family members, and neighbors as a symbol of love and friendship.
Easter Lilies are the fourth most popular potted plant in the United States, trailing only poinsettias, mums, and azaleas. This highlights the flower's enduring appeal and significance in celebrating the holiday.
Conclusion
The Easter Lily is a flower steeped in history, symbolism, and beauty. As a cherished symbol of purity and renewal, it holds a special place in the hearts of many during the spring season. By understanding its origins, significance, and proper care, we can continue to appreciate and enjoy the enchanting allure of this timeless bloom.