A bright and lively garden is an inviting space that can uplift your mood and enhance the beauty of your home. There are several ways to make your garden brighter and livelier. In this article, we'll discuss some tips to help you achieve this.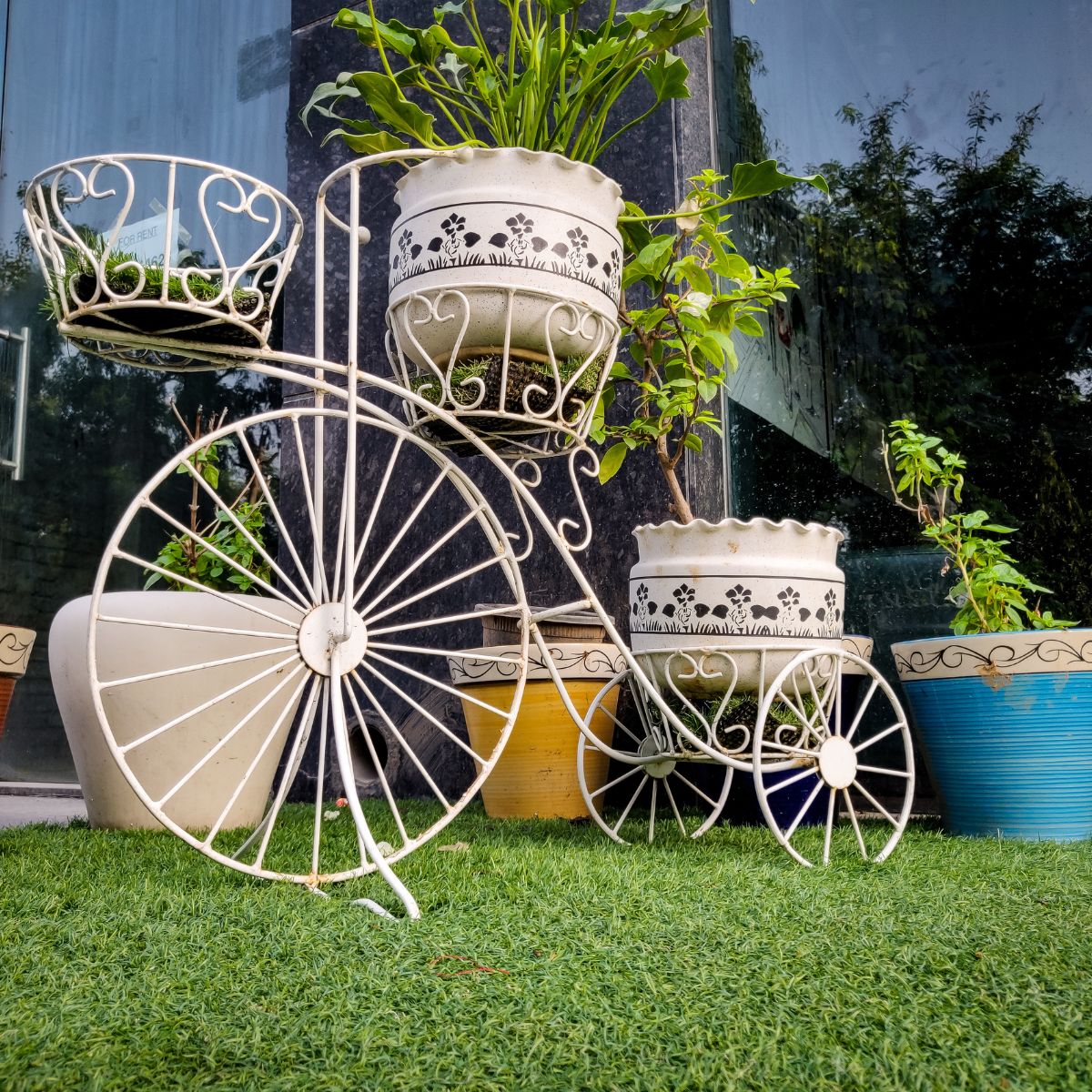 Read Next
1. Add Colorful Plants and Flowers
This is one of the easiest and best ways to add color to the garden. Adding colorful plants and flowering plants to the garden adds color and makes it more appealing. The additional plants may, however, mean you have to spend a few more minutes or hours in the garden.
2. Add a Water Feature
A water feature brings about life in the garden as well. The bubbling water encourages fresh growth and brings a sense of calmness to the garden. Most people find spending time in a garden with a water feature more relaxing. Be sure to add a few river rocks to the water feature to facilitate proper drainage.
3. Use Planters Made of Recycled Tin Cans
Coffee and old soup cans can also be used as planters in the garden. Be sure to clean them out properly, and pick brightly colored ones to do the trick. You could also paint dull-colored ones in the color of your choice to add more fun. You'll need to drill a few holes at the bottom of each can to allow drainage and enable plants to thrive.
4. Add a Colorful Seat
A hanging outdoor chair can be an excellent addition to your garden. You, however, need enough space to set this up. To make sure the chair brings color to the garden, choose brightly colored accent pillows and contracting cushions for the seat. Choose colors that complement well with the plants and flowers in the garden.
5. Create an Adorable Rock Caterpillar
Your children will love this. Create a charming rock caterpillar to use in the garden. All you'll need is a couple of sticks, some rocks, paint, and glue. You can even have the kids help you design it. Design something big or small enough based on the available space in the garden.
6. Hang a Comfortable Hammock
If you love reading novels or books outdoors, this will be an excellent addition to the garden. Hang a brightly colored hammock between two or more sturdy trees for support. This should add color to the garden while providing a comfortable 'swing' for sunning.
7. Add Decorative Stepping Stones
Some creativity will come in handy here. Try placing a few well-decorated stepping stones in and around the garden for additional unity from various angles. You could use any colors or create a feature using the rocks.
8. Set Up a Colorful Sun Parasol
You can use this to help shade the garden, especially if one part gets lots of sun. The colorful sun parasol will serve the purpose of adding shade while making the garden bright at the same time.
9. Add Mosaic Solar Lights
You can use mosaic solar lights to light up pathways and add color to the garden at night. These lights use up very little energy and are environment-friendly too.
10. Add Bright Display Birdhouses
This is another clever way to make the garden more functional and colorful. You'll, however, need to be a little creative when designing these. The perches can be placed amongst trees and flowers. A tall privacy fence can also serve the purpose pretty well.
11. Add Painted Snail Shells
Adding a few painted snail shells to the garden should help add some radiance to the garden as well. While snails may not be welcome in the garden, their shells will do a fantastic job of adding beauty.
Conclusion
In summary, making your garden brighter and livelier can be achieved by adding colorful plants, garden art, lighting, a seating area, and incorporating water features. By following these tips, you can create an inviting outdoor space to enjoy and show off to others.