Root rot is a formidable plant disease, lurking beneath the soil and stealthily attacking plants' lifelines—their roots. This condition, caused by several types of fungi and water molds, can devastate a vibrant garden.
Both novice and seasoned gardeners must understand this disease, recognize its symptoms, and arm themselves with prevention and treatment.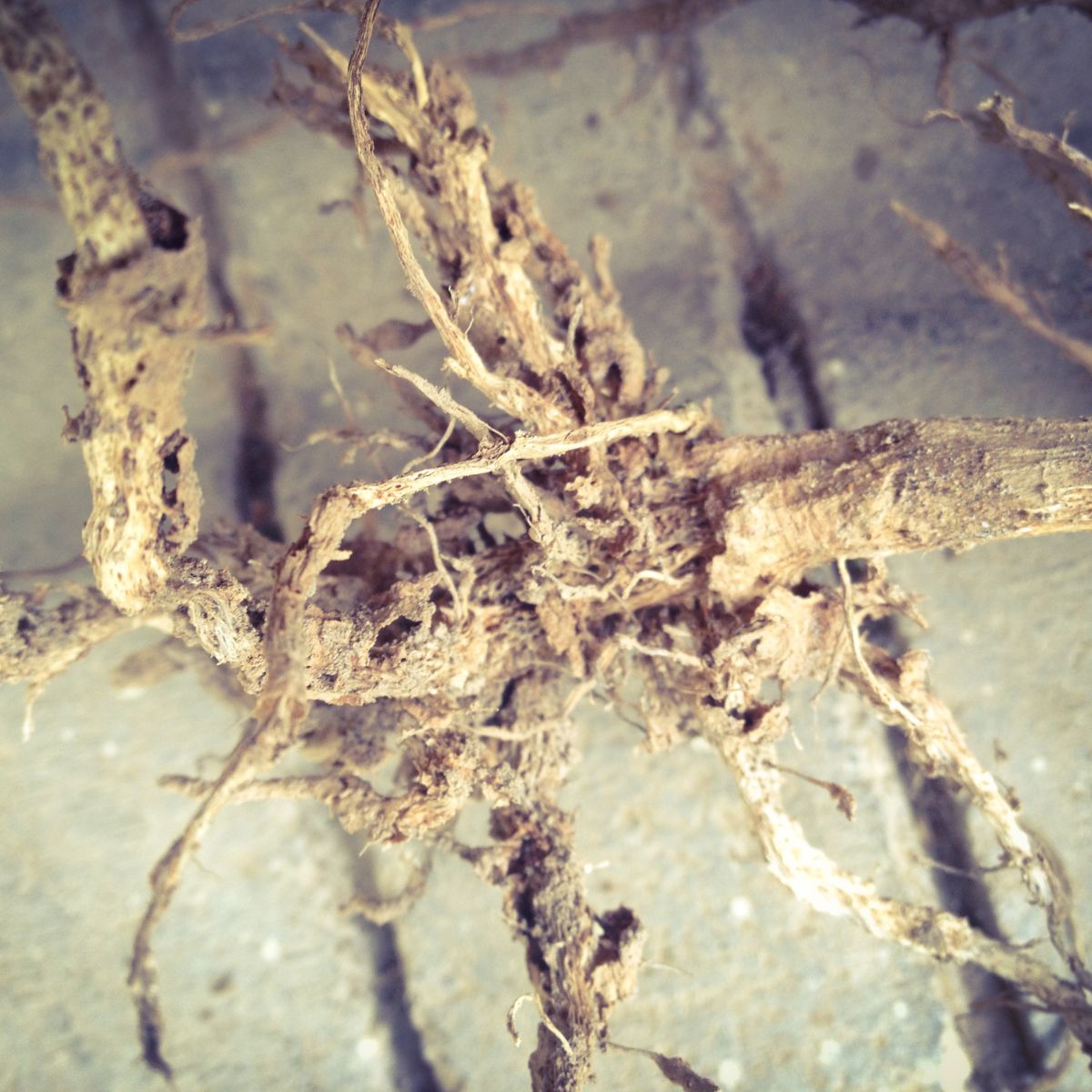 Read Next
What is Root Rot?
Root rot is a harmful disease that affects plants, caused by various types of fungi or water molds. It primarily attacks a plant's root system, leading to decay, and can result in the plant's wilting, yellowing, and eventual death.
Root rot often occurs in conditions where there is excessive moisture or poor soil drainage, creating an environment conducive to the growth of the pathogens responsible for the disease.
It's a widespread issue in gardening and agriculture, impacting a broad range of plant species.
Identifying Root Rot
Identifying the problem can be a bit challenging, as the disease primarily affects the roots beneath the soil surface. However, there are several above-ground symptoms that can hint at the presence of rot:
Yellowing Leaves: One of the first signs of root rot is often yellowing leaves. The leaves may appear wilted or droopy and may fall off the plant.
Stunted Growth: Affected plants may exhibit slower growth than healthy plants, or their growth may stop entirely.
Browning or Wilting: The plant's leaves or stems may turn brown and wilt. This wilting often doesn't improve even after watering.
Root Appearance: If you suspect root rot, gently unearth a small portion of the plant's roots. Healthy roots are typically white or light-colored and firm. In contrast, roots affected by rot may appear brown or black and feel soft or mushy.
Plant Collapse: In severe cases of root rot, the entire plant may suddenly collapse or die, often without any apparent cause.
Foul Smell: Rotting roots can sometimes give off a foul smell. If the soil around your plant smells bad, it could be a sign of root rot.
Remember, early detection is key when dealing with root rot. The sooner the disease is identified, the better the chances of saving the plant and preventing the spread to other plants.
Common Causes
A variety of factors can cause root rot. Here are some of the most common ones:
Overwatering: Excessive watering can lead to waterlogged soil and deprive roots of oxygen, creating the perfect environment for pathogens.
Poor Drainage: Soil that does not drain well can remain saturated for extended periods, increasing the risk of root rot.
Fungal Pathogens: Certain fungi species, such as those from the Phytophthora, Fusarium, and Pythium genera, are notorious for causing root rot.
Compacted Soil: Soil that is compacted or lacks proper aeration can lead to poor root health and increase the susceptibility to root rot.
Disease-Prone Plants: Certain plant species are more prone to root rot due to their specific water needs or susceptibility to certain pathogens.
Poor Sanitation: Using contaminated tools or planting in infected soil can introduce root rot pathogens to healthy plants.
High Soil Moisture: Environments with consistently high soil moisture, such as in low-lying areas or regions with heavy rainfall, can encourage the development and spread of root rot.
Improper Planting Depth: Planting too deep can stress the plant and increase susceptibility to root rot.
Prevention
Prevention is the best approach to managing garden diseases. Here are some preventative measures:
Adequate Drainage: Ensure that your soil drains well to prevent waterlogging.
Watering Practices: Avoid overwatering. Water deeply but less frequently to encourage deep root growth.
Soil Health: Use compost or other organic matter to improve soil structure and encourage beneficial soil microbes.
Plant Selection: Choose disease-resistant varieties when available.
Sanitation: Clean tools regularly to avoid spreading pathogens.
Crop Rotation: Rotating crops can help break disease cycles and reduce the build-up of pathogens in the soil.
4 Best Ways To Treat Root Rot
If root rot does occur, here are some treatment steps:
Identify Affected Plants: Watch for signs of wilting, yellowing leaves, and stunted growth.
Remove and Dispose: Remove the infected plants and dispose of them properly. Do not compost them.
Improve Drainage: If poor drainage is the issue, consider improving soil structure or implementing raised beds.
Use Fungicides: Certain fungicides may help, depending on the causal organism.
Chemical Control
Fungicides can help control pathogens:
Fungicides: These can be applied as a soil drench or incorporated into the soil.
Always follow the manufacturer's instructions when applying fungicides.
Rotate types of fungicides to prevent resistance development.
Biological Control
Biological control methods use beneficial organisms to control garden diseases:
Beneficial Microbes: Certain bacteria and fungi can suppress root rot pathogens.
Mycorrhizal Fungi: These symbiotic fungi improve plant health and can help protect against root rot.
Conclusion
While root rot can be a challenging disease, understanding it and knowing how to prevent and manage, it can keep your garden healthy. Remember that healthy plants and soils are your best defense against root rot.
With careful attention, it's entirely possible to manage root rot effectively. Gardening is a learning journey and managing diseases is part of that journey.
By integrating these approaches and practicing good garden hygiene, you can create a garden that's resilient to diseases, pleasing to the eye, and a joy to tend.