Tiger lilies (Lilium lancifolium or Lilium tigrinum) are vibrant, show-stopping perennial plants with strikingly beautiful blooms and hardy constitutions. With their distinctive orange petals and prominent black spots, tiger lilies add a touch of untamed elegance to gardens, landscapes, and floral arrangements.
In this comprehensive guide, we will delve into the origins of the tiger lily, explore its cultivation and care, and suggest various ways to incorporate this captivating flower into your garden.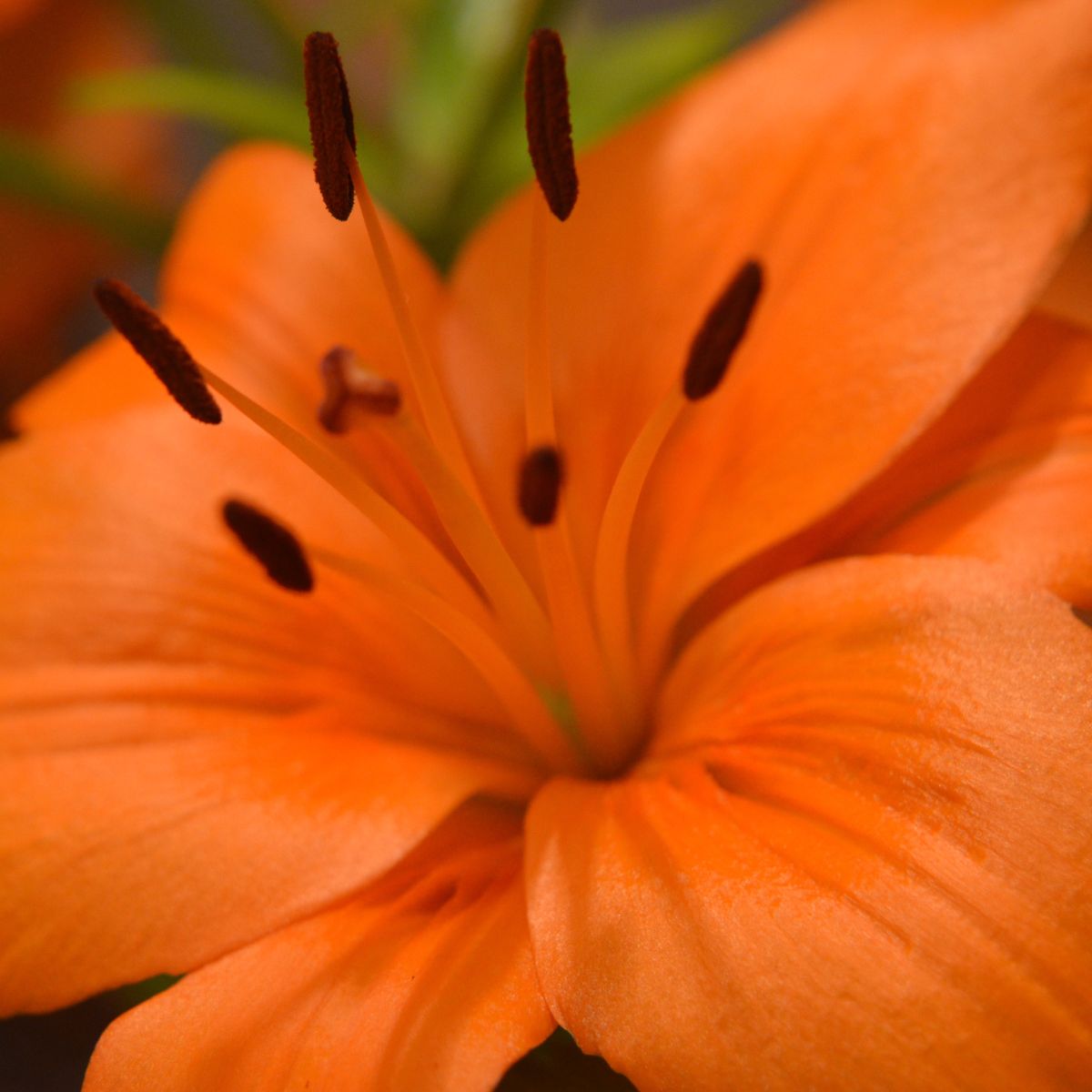 Read Next
Origins and Characteristics
The tiger lily is native to eastern Asia and has long been revered for its wild beauty and medicinal properties. A true testament to its adaptability and resilience, the tiger lily has spread to other parts of the world, naturalizing itself in various habitats such as meadows, woodlands, and along roadsides.
Tiger lilies are characterized by their large, six-petaled flowers, which can grow up to 4 inches in diameter. The blooms are typically bright orange with striking black spots, giving the plant its common name.
The flowers are perched atop tall, sturdy stems that can reach heights of up to 6 feet, creating an impressive vertical display. Blooming in mid to late summer, tiger lilies add a burst of color to the garden when many other flowers begin to fade.
Planting Tiger Lilies
Tiger lilies are easy to grow, making them a popular choice for both novice and experienced gardeners. They can be propagated from bulbs or by division of the small, black bulbils that form along the stem. The best time to plant tiger lily bulbs is in the fall, while bulbils can be planted in the summer.
Choose a location with well-draining soil and full sun to partial shade. A slightly acidic to neutral soil pH is preferred, but tiger lilies adapt to various soil conditions.
To plant the bulbs, dig a hole about three times the height of the bulb and position it with the pointed end facing upwards. Space the bulbs about 8 to 12 inches apart, allowing room for the plants to grow and spread. Cover the bulbs with soil and water thoroughly to encourage root development.
Ongoing Care
Tiger lilies are low-maintenance plants that require little attention once established. Follow these simple care tips to ensure your tiger lilies remain healthy and vibrant:
Watering: While tiger lilies are drought-tolerant, they will benefit from regular watering during the growing season. Water them deeply, allowing the soil to dry slightly between waterings.
Fertilizing: Apply a slow-release, balanced fertilizer in early spring as new growth emerges. This will provide the necessary nutrients for robust growth and prolific blooming.
Mulching: Spread a layer of mulch around the base of your tiger lilies to help retain moisture, suppress weeds, and maintain a consistent soil temperature.
Pruning: Deadhead spent flowers to encourage additional blooming and maintain the plant's appearance. After the blooming season, allow the foliage to die back naturally to help the plant store energy for the following year.
Pests and Diseases: Tiger lilies are susceptible to common pests such as aphids, slugs, and snails. Regularly inspect your plants and treat any infestations with an appropriate pesticide or organic solution. Additionally, tiger lilies are prone to a viral disease called "Lily Mosaic Virus." To minimize the risk of infection, avoid planting them near other lilies that may harbor the virus and promptly remove any infected plants.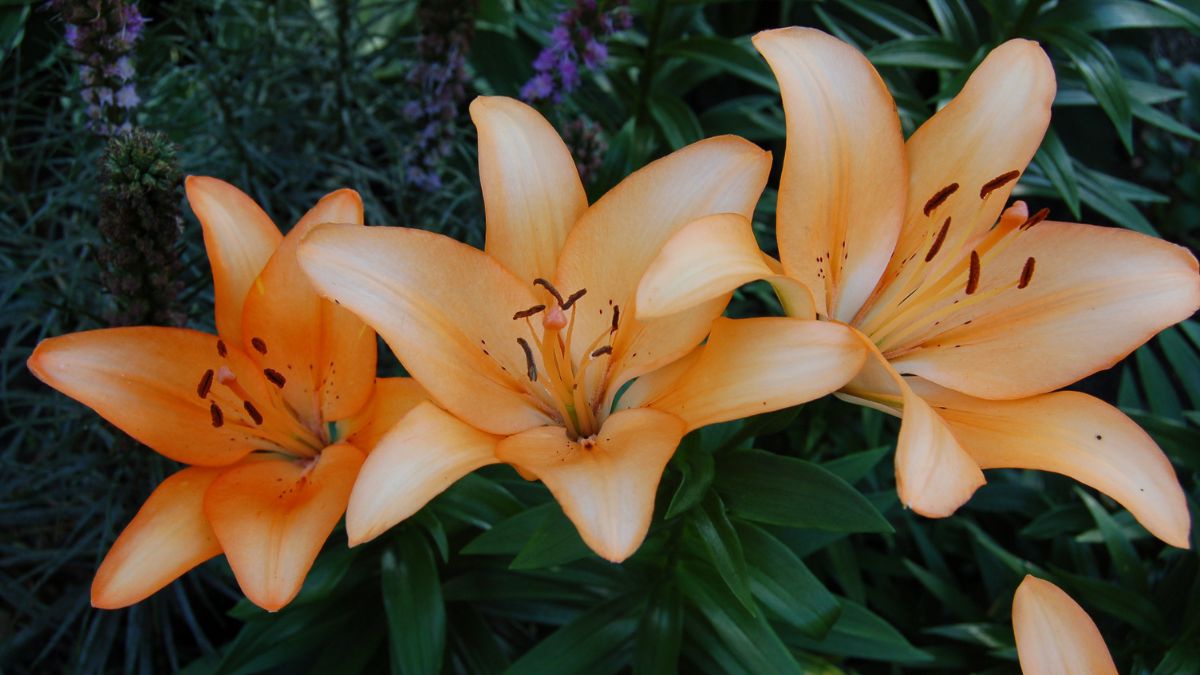 Incorporating Tiger Lilies into Your Garden
Tiger lilies make a bold statement in any garden setting with their vivid colors and dramatic height. Their versatility makes them suitable for various garden styles and designs. Here are some ideas for incorporating tiger lilies into your garden:
Mixed Borders: Plant tiger lilies among other flowering plants, shrubs, and ornamental grasses to create a dynamic and visually engaging mixed border. Their height and vibrant color will add depth and dimension to the display.
Woodland Garden: Tiger lilies' natural habitat includes woodland areas, making them a perfect addition to a woodland garden. Plant them among ferns, hostas, and other shade-loving plants to create a lush, layered landscape.
Cottage Garden: Incorporate tiger lilies into a traditional cottage garden, where their striking appearance will complement the informal and colorful planting scheme.
Cutting Garden: Tiger lilies make excellent cut flowers, adding a touch of exotic flair to any bouquet or floral arrangement. Plant a dedicated cutting garden with a variety of tiger lilies to ensure a continuous supply of fresh blooms for your home.
Wildlife Habitat: Tiger lilies are an attractive nectar source for pollinators such as butterflies, bees, and hummingbirds. Planting them in your garden can help support these vital creatures and contribute to a thriving ecosystem.
Vertical Accents: Use the height of tiger lilies to create vertical accents in your garden, drawing the eye upwards and adding interest to the landscape. Plant them in clusters or at the back of the border to create a stunning backdrop for lower-growing plants.
Conclusion
Tiger lilies are an enchanting and exotic addition to any garden, offering a bold visual statement with their vibrant colors and impressive height. As a low-maintenance and adaptable plant, the tiger lily is an excellent choice for gardeners of all experience levels, promising to bring a touch of untamed beauty to your outdoor space for years to come.
By incorporating this captivating flower into your garden, you can create a stunning and dynamic landscape that is visually appealing and beneficial to local wildlife. Whether used as a focal point, in mixed borders, or as part of a cutting garden, the tiger lily will surely add an unforgettable element of wild beauty to your garden.