Asiatic Lilies (Lilium asiatic) is a popular variety of lilies known for their vibrant colors, hardiness, and ease of cultivation. With their striking appearance and ability to thrive in various conditions, Asiatic Lilies have become a favorite among gardeners and floral enthusiasts alike.
This article will explore these captivating flowers' history, characteristics, and care requirements, providing a comprehensive guide for those interested in adding Asiatic Lilies to their gardens or floral arrangements.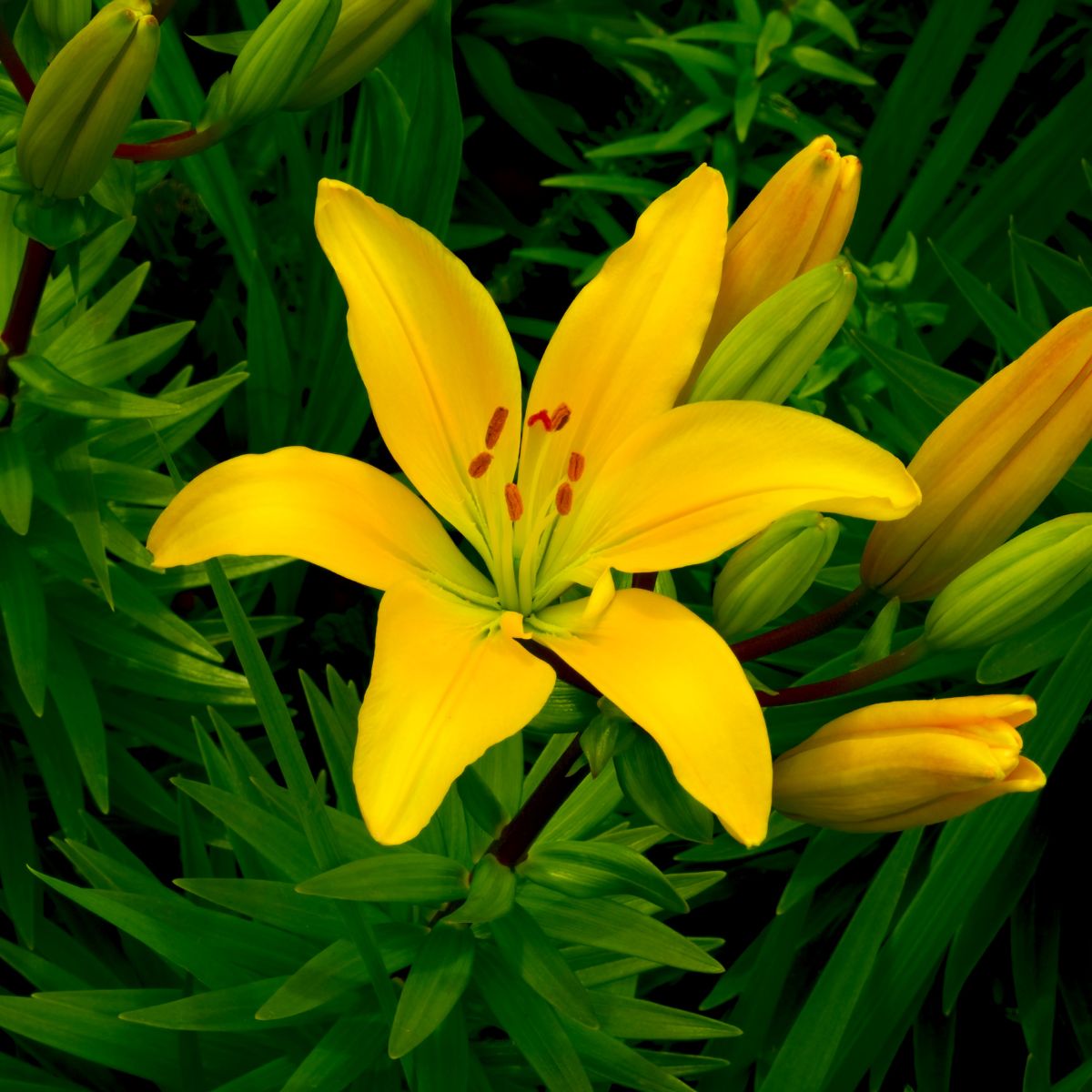 Read Next
History and Origins
Asiatic Lilies are native to several regions in Asia, including China, Japan, Korea, and Siberia. The species has been cultivated for centuries, with early documentation dating back to the 16th century. European explorers and traders brought the first Asiatic Lilies to the Western world in the 18th century, and they have since become a staple in gardens across the globe.
Characteristics
Asiatic Lilies are perennial plants, which means they will return year after year with proper care. They typically bloom in early to mid-summer and produce upright, trumpet-shaped flowers.
The flowers can range in size from 2 to 6 inches in diameter and are available in a wide array of colors, including red, orange, yellow, pink, white, and even bicolor varieties. The leaves of Asiatic Lilies are lance-shaped, arranged in whorls or spirals along the stem, and can grow up to 4 feet tall.
Asiatic Lilies are often confused with Oriental Lilies, another popular lily variety. While both types share similar characteristics, there are a few differences. Asiatic Lilies generally have smaller flowers and a wider range of colors, whereas Oriental Lilies are known for their larger flowers and strong fragrance.
Additionally, Asiatic Lilies tend to bloom earlier in the summer than Oriental Lilies.
Planting and Soil Requirements
Asiatic Lilies are best planted in the fall, allowing the bulbs to establish roots before winter. When planting, choose a location that receives full sun or partial shade. The soil should be well-draining and rich in organic matter. To prepare the soil, work in compost or well-rotted manure and loosen the soil to a depth of at least 12 inches.
Plant the bulbs about 6 to 8 inches deep, with the pointed end facing upward. Space the bulbs approximately 8 to 12 inches apart to ensure adequate room for growth. Once planted, water the area thoroughly to settle the soil and encourage root development.
Watering and Fertilization
Asiatic Lilies require consistent moisture to thrive, especially during the growing season. Be sure to water the plants regularly, providing approximately 1 inch of water per week. Avoid overwatering, as this can lead to bulb rot and other issues.
Fertilize Asiatic Lilies in the spring with a balanced, slow-release fertilizer. Apply the fertilizer according to the package instructions, taking care not to apply too much, as this can cause excessive foliage growth at the expense of flower production.
A second fertilizer application can be added after the plants have finished blooming to encourage strong root development for the following year.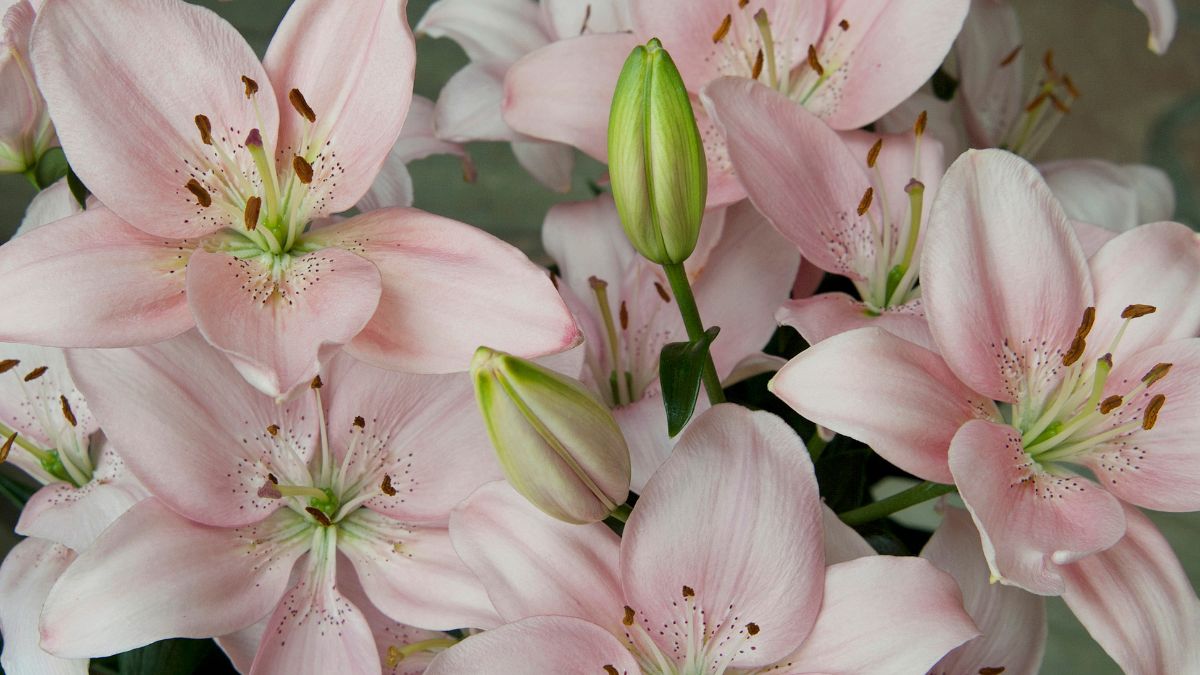 Pruning and Deadheading
Pruning and deadheading are essential for maintaining the health and appearance of Asiatic Lilies. Deadheading involves removing spent flowers to promote new growth and prevent the plant from expending energy on seed production. Simply pinch or snip off the spent blooms as they fade, being careful not to damage the stem or foliage.
Pruning Asiatic Lilies typically involves removing any yellowing or damaged leaves throughout the growing season. After the plants have finished blooming and the foliage begins to die back, you can cut the stems back to the ground level. This allows the plant to focus its energy on storing nutrients in the bulb for the next growing season. Be sure to remove any plant debris from the area to prevent the spread of disease and pests.
Pest and Disease Control
Asiatic Lilies are relatively low-maintenance plants but can occasionally fall victim to pests and diseases. Common pests include aphids, red lily beetles, and slugs, while the most prevalent diseases are botrytis blight, lily mosaic virus, and bulb rot.
To control pests, regularly inspect your plants for signs of infestation and remove any affected leaves or flowers. In some cases, insecticidal soaps or neem oil can be used to manage pest populations. Consider using natural deterrents such as diatomaceous earth or copper tape for slug control.
To prevent diseases, maintain proper plant spacing and avoid overhead watering, creating a humid environment conducive to fungal growth. Remove and dispose of any affected plant material to prevent the spread of disease. In the case of viral infections, such as lily mosaic virus, removing and destroying the affected plant is crucial, as there is no cure for viral diseases.
Overwintering Asiatic Lilies
Asiatic Lilies may require additional protection in regions with harsh winters to ensure their survival. One option is to apply 2 to 4-inch layers of mulch, such as straw or shredded leaves, around the base of the plant after the ground has frozen. This helps to insulate the bulbs from extreme temperature fluctuations and prevents heaving due to the freeze-thaw cycle. Remove the mulch in the spring as the ground begins to thaw to avoid smothering new growth.
Alternatively, you can lift the bulbs from the ground in the fall after the foliage has died back. Clean off any excess soil and store the bulbs in a cool, dry, and dark location until spring, when they can be replanted.
Propagating Asiatic Lilies
Asiatic Lilies can be propagated through several methods, including division, scaling, and seed collection. Division is the simplest method and involves separating the offsets, or small bulbs, that form around the base of the parent bulb. Gently lift the parent bulb from the ground and carefully remove the offsets, ensuring that each has a portion of the root system attached. Replant the offsets immediately, following the same planting guidelines as for mature bulbs.
Scaling is another propagation method that involves removing the bulb's scales, or outer layers, and planting them to produce new plants. Carefully remove several healthy scales from the parent bulb, not damaging the bulb's growing point. Plant the scales in a well-draining growing medium and maintain consistent moisture until new growth appears.
Collecting seeds from Asiatic Lilies is a more challenging propagation method, as the seedlings can take several years to reach blooming size. Allow the flowers to develop seed pods, and then harvest the pods once they have ripened and begun to split open. Sow the seeds in a well-draining growing medium and provide consistent moisture until germination occurs, which may take several weeks or months.
Conclusion
Asiatic Lilies are a stunning addition to any garden or floral arrangement, offering vibrant colors and captivating beauty. With proper care and maintenance, these hardy perennials can provide years of enjoyment and serve as a focal point in your landscape.
By understanding their history, characteristics, and care requirements, you can successfully cultivate Asiatic Lilies and appreciate their allure for years to come.