Mountain Mint, a name that encompasses several species within the genus Pycnanthemum, is a fascinating and versatile plant that thrives in various regions across North America. Known for its aromatic properties and beautiful appearance, Mountain Mint is a favorite among gardeners, herbalists, and nature enthusiasts.
This comprehensive guide will explore the different aspects of Mountain Mint, including its identification, cultivation, uses, and benefits.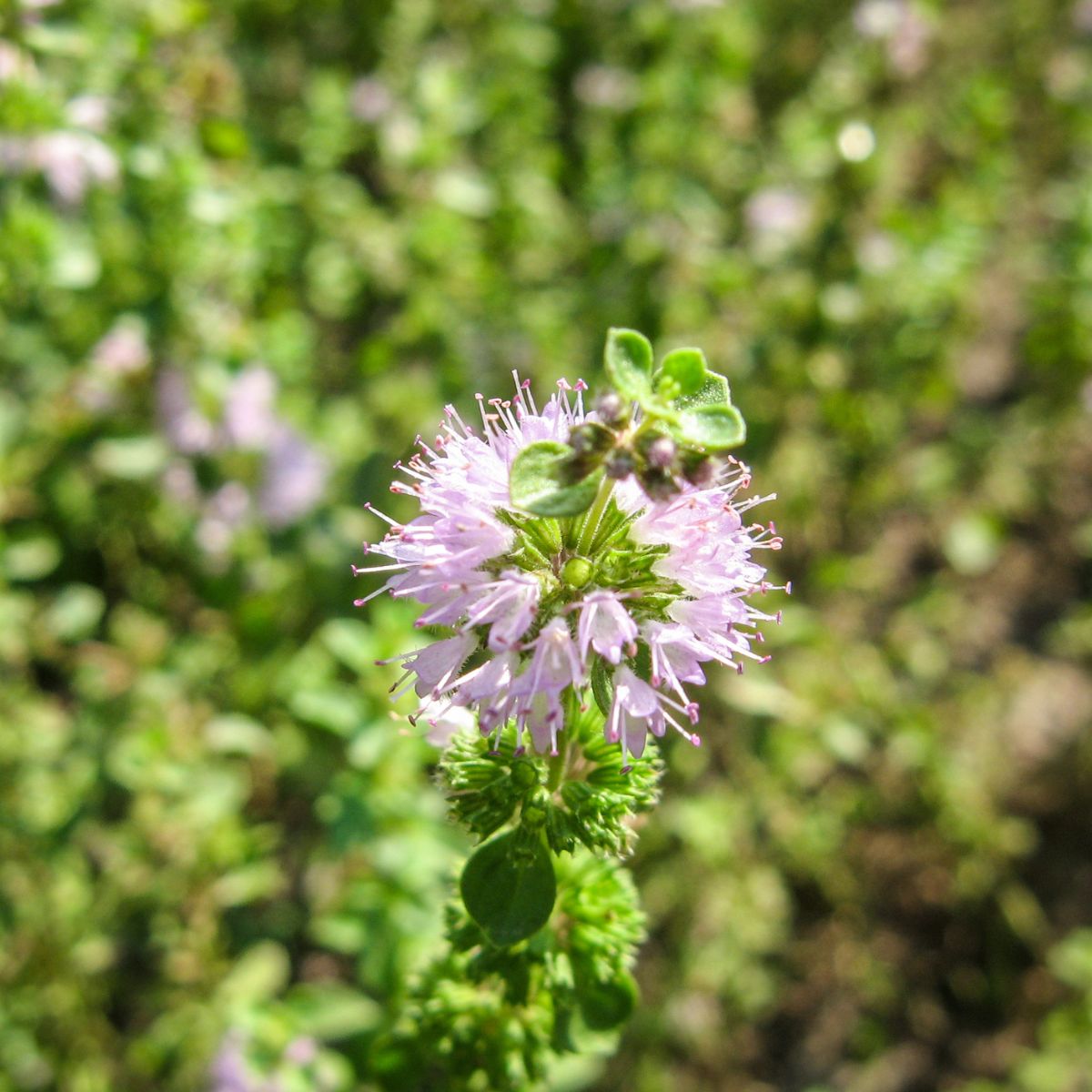 Read Next
Identification and Description
Mountain Mint is characterized by its square stems, opposite leaves, and clusters of small white or pale pink flowers. The leaves are often covered with fine hairs, giving them a silvery appearance, and they release a strong minty fragrance when crushed.
Species of Mountain Mint
There are over 20 species of Mountain Mint, each with unique characteristics. Some of the most common include:
Pycnanthemum virginianum (Virginia Mountain Mint)
Pycnanthemum tenuifolium (Slender Mountain Mint)
Pycnanthemum muticum (Short-toothed Mountain Mint)
Pycnanthemum pilosum (Hairy Mountain Mint)
Cultivation
Mountain Mint is a hardy perennial that grows well in various soil types, including sandy, loamy, and clay soils. It prefers full sun to partial shade and can tolerate drought conditions.
Planting
Mountain Mint can be grown from seeds, cuttings, or divisions. Seeds should be sown in the spring, while cuttings and divisions can be planted in the spring or fall. Space the plants about 18 to 24 inches apart to allow for growth.
Care and Maintenance
Mountain Mint is relatively low-maintenance, requiring only occasional watering and pruning to remove dead or damaged stems. It can spread quickly, so gardeners may choose to contain it within a specific area.
Pests and Diseases
Mountain Mint is resistant to most pests and diseases, although it may occasionally attract aphids or spider mites. These can usually be controlled with insecticidal soap or neem oil.
Uses
Mountain Mint has a wide range of uses, both culinary and medicinal.
Culinary Uses
The leaves of Mountain Mint can be used fresh or dried as a flavoring in teas, salads, soups, and other dishes. Its minty flavor adds a refreshing twist to recipes.
Medicinal Uses
Mountain Mint has been used in traditional medicine for various ailments, including digestive issues, respiratory problems, and headaches. The essential oil extracted from the plant has antiseptic properties and can be used topically for minor wounds and insect bites.
Ornamental Uses
With its attractive appearance and pleasant fragrance, Mountain Mint is a popular choice for ornamental gardens. It attracts pollinators such as bees and butterflies, making it an excellent addition to wildlife gardens.
Environmental Impact
Mountain Mint plays a vital role in the ecosystem by providing nectar and habitat for various pollinators. Its deep root system helps prevent soil erosion, and it can be used in restoration projects to stabilize disturbed areas.
Health Benefits
Mountain Mint is rich in antioxidants, vitamins, and minerals, contributing to overall health and well-being. Some of the potential health benefits include:
Digestive Health: The menthol in Mountain Mint can aid digestion and relieve symptoms of indigestion and bloating.
Respiratory Relief: Inhalation of Mountain Mint vapors can help clear congestion and soothe respiratory ailments.
Skin Care: The antiseptic properties of Mountain Mint make it useful in treating minor skin irritations and infections.
Cultural and Historical Significance
Mountain Mint has a rich history of use among Native American tribes, who utilized it for both medicinal and spiritual purposes. It has also been used in folk medicine throughout various cultures, reflecting its universal appeal and versatility.
Conclusion
Mountain Mint is more than just a fragrant and attractive plant; it's a valuable asset to gardens, kitchens, and medicine cabinets alike. Its ease of cultivation and wide range of uses make it a must-have for anyone interested in herbalism, gardening, or simply enjoying its natural beauty and flavor.
From its identification and cultivation to its culinary, medicinal, and ornamental applications, Mountain Mint's multifaceted nature continues to captivate and benefit those who seek to explore its potential. Whether you're a seasoned herbalist or a curious gardener, Mountain Mint offers a world of possibilities waiting to be discovered.
Note: While Mountain Mint has been used traditionally for various health purposes, it is essential to consult with a healthcare provider before using it for medicinal applications, as individual reactions and effectiveness may vary.