As a dedicated gardener, I'm always on the lookout for products that can make my gardening both enjoyable and fruitful. That's why I was excited to try out the Vigoro All-Purpose Potting Soil Mix.
This product claims to be a one-stop shop for all container gardening needs, whether indoors or out, and it's designed to support a wide variety of plants, including fruits, flowers, vegetables, and herbs.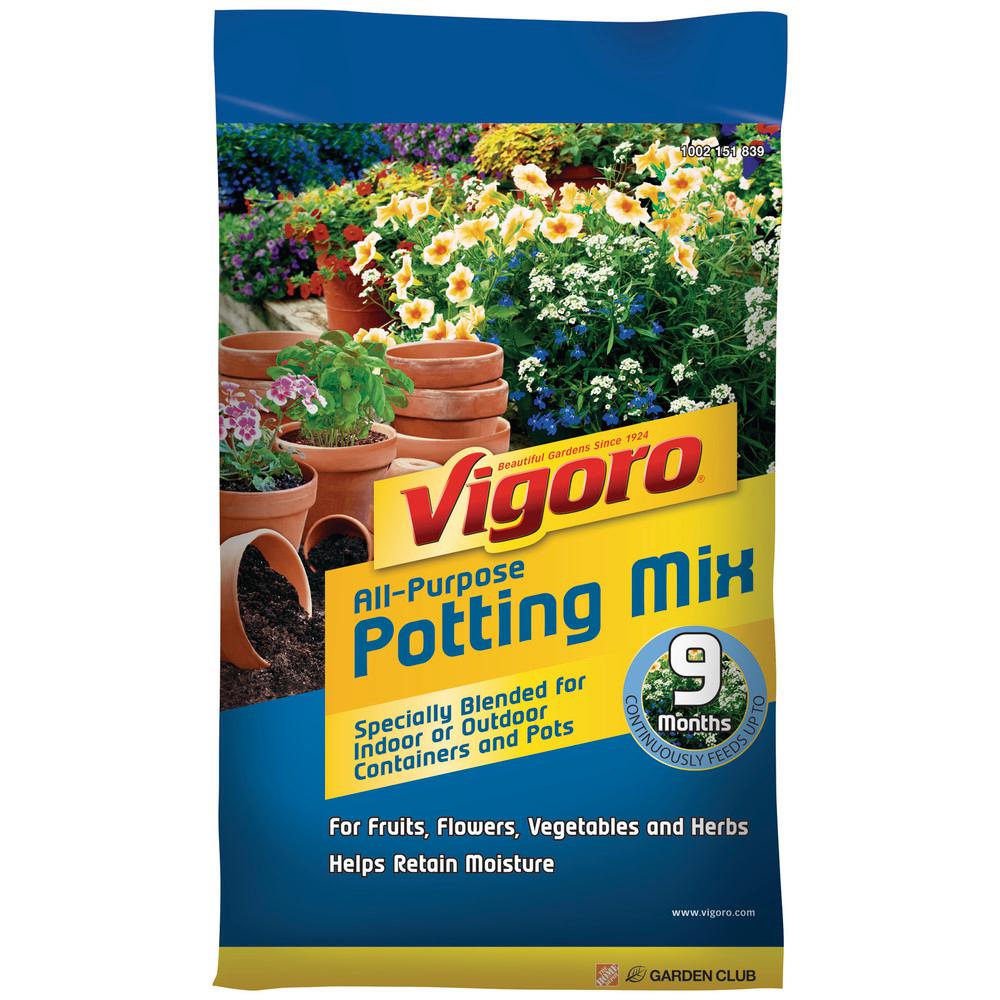 Read Next
Quality and Performance
The first thing I noticed about the Vigoro potting mix is its texture. It's a well-blended mix that's neither too dense nor too loose. This is crucial because it means the soil can retain moisture without becoming waterlogged, providing a healthy environment for root growth. The mix is also certified by the Mulch and Soil Council, which adds a level of assurance about its quality.
Ease of Use
One of the standout features of this potting mix is its claim to feed plants for up to nine months. This slow-release formula is a game-changer for gardeners who don't want the hassle of regular fertilization schedules. It's particularly helpful for busy individuals who still want to enjoy the pleasures of gardening without the constant upkeep.
Versatility
The all-purpose nature of this mix is another plus. It's designed to be suitable for a broad range of plants, which means I can use it for almost everything in my garden. This versatility simplifies my gardening process, as I don't have to buy different types of soil for different plants.
Vegetable Gardening
For those of us who love to grow our own food, the Vigoro potting mix is a boon for vegetable gardening. Its nutrient-rich composition supports the growth of a variety of vegetables, from leafy greens to robust tomatoes.
The mix's ability to retain moisture without becoming soggy is especially beneficial for vegetables that require consistent moisture levels.
pH Level and Plant Health
The pH level of your potting mix can make or break your garden's success. While the Vigoro mix does not advertise its pH level, most all-purpose soils range from slightly acidic to neutral (pH 6.0-7.0). This range is suitable for most vegetables and herbs.
However, if you're growing plants that require a specific pH, such as blueberries, which thrive in more acidic soil, you may need to adjust the pH accordingly with additives.
Considerations
However, it's important to note that while the mix is labeled as all-purpose, it may not be the perfect fit for every single plant species, especially those with specific soil pH or nutrient requirements. Gardeners should still assess the needs of their more finicky plants and consider adjusting the mix accordingly.
Final Thoughts
In conclusion, the Vigoro All-Purpose Potting Soil Mix is a robust option for gardeners looking for a reliable, easy-to-use soil for a variety of plants. Its moisture-retaining properties and nutrient-rich composition can support healthy plant growth and reduce the need for additional fertilization.
While it may not replace specialized soils for certain plant species, it's an excellent general potting mix that I would recommend to both novice and seasoned gardeners alike.
Remember, no matter how good a potting mix is, it's always best to monitor your plants and adjust their care as needed. Happy gardening!