Coneflowers, known scientifically as Echinacea, offer a tantalizing blend of beauty, durability, and versatility. Their distinctive blooms add character and vitality to gardens, attracting a host of beneficial pollinators. Additionally, they carry potent medicinal properties that have earned them a revered spot in the world of natural remedies.
This article looks into the world of coneflowers, providing a comprehensive guide to understanding, growing, and appreciating these remarkable perennials.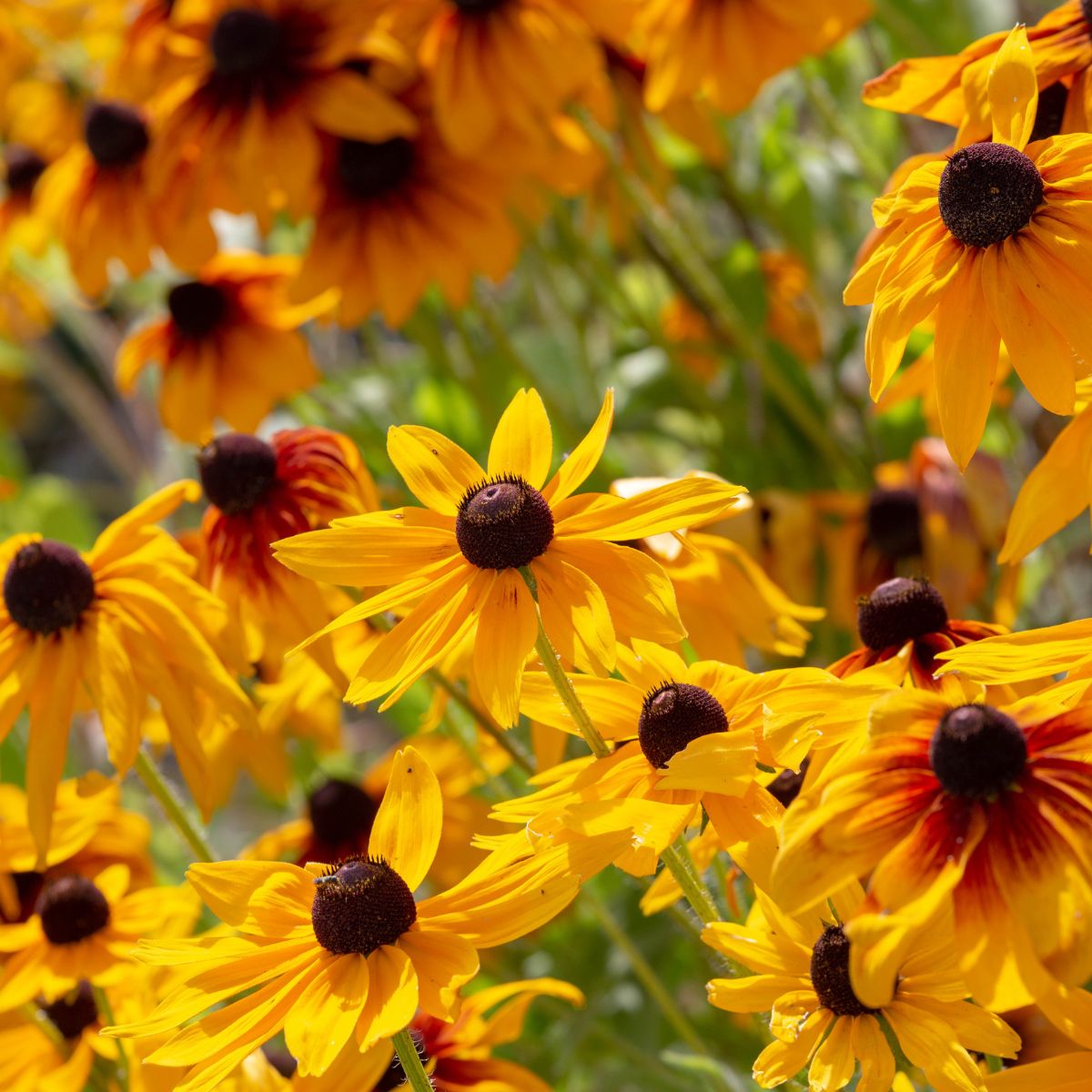 Read Next
What is a Coneflower?
Coneflowers belong to the Echinacea genus, known for their daisy-like flowers and prominent, cone-shaped centers. They're native to North America.
Types of Coneflowers
Among the various coneflower species, Echinacea purpurea, the purple coneflower, is the most commonly grown in gardens.
Echinacea angustifolia, or narrow-leaved coneflower, and Echinacea pallida, known as pale purple coneflower, are other popular varieties. Each species has its unique charm, offering gardeners a chance to experiment with a colorful palette.
Hybrid varieties expand this color range even further, adding hues like red, white, and green to the mix.
Growing Conditions
Coneflowers are easy to grow, making them perfect for beginner gardeners. They're drought-tolerant and can handle various soil types.
They prefer full sun but can tolerate partial shade. Well-drained soil is a must to prevent root rot.
Planting Coneflowers
Coneflowers can be grown from seed, transplants, or divisions. Spring or early fall is the best time to plant them.
Space them about 1-3 feet apart when planting, depending on the variety. This allows for air circulation and prevents fungal diseases.
Coneflower Care
Once established, coneflowers require little care. Water them deeply but infrequently, allowing the soil to dry between watering.
While they can thrive in poor soil, an annual application of compost can boost their health and flower production.
Deadheading or removing spent flowers can encourage more blooms. However, leaving some seed heads can provide food for birds.
Coneflowers in the Landscape
Coneflowers add color and height to flower beds and borders. They're also perfect for wildflower or prairie-style gardens.
Their long-lasting blooms make them excellent cut flowers. They add a rustic charm to bouquets and floral arrangements.
They're also ideal for wildlife gardens. They attract bees, butterflies, and birds, especially goldfinches.
Potential Pests and Diseases
Coneflowers are generally pest-resistant. However, they can occasionally attract aphids, powdery mildew, or bacterial leaf spots.
Natural predators often control aphids. For powdery mildew and leaf spots, ensure good air circulation and avoid overhead watering.
Medicinal Properties
Coneflowers have been used in traditional medicine for centuries. They're known for their immune-boosting properties.
Echinacea supplements are commonly used to prevent or treat colds. However, consult a healthcare professional before use.
Caution: Some people may experience allergic reactions to Echinacea.
Environmental Impact
Planting native coneflowers can benefit local ecosystems. They provide food for pollinators and adapt easily to local conditions.
Cultivating these beauties helps conserve them, as some native species are threatened in their natural habitats.
Conclusion
Embracing coneflowers in your garden opens a world of benefits. From their ornamental appeal to their wildlife attraction and medicinal use, coneflowers truly stand out. Their easy-care nature further seals their status as a must-have in the garden. So, why wait? Add some coneflowers to your garden, and let these resilient beauties tell their story.