Monarch butterflies are a beloved sight in gardens due to their vibrant colors and fascinating life cycle. These remarkable creatures also play a crucial role in our ecosystem as pollinators. This article provides a step-by-step guide to attracting and supporting Monarchs in your garden.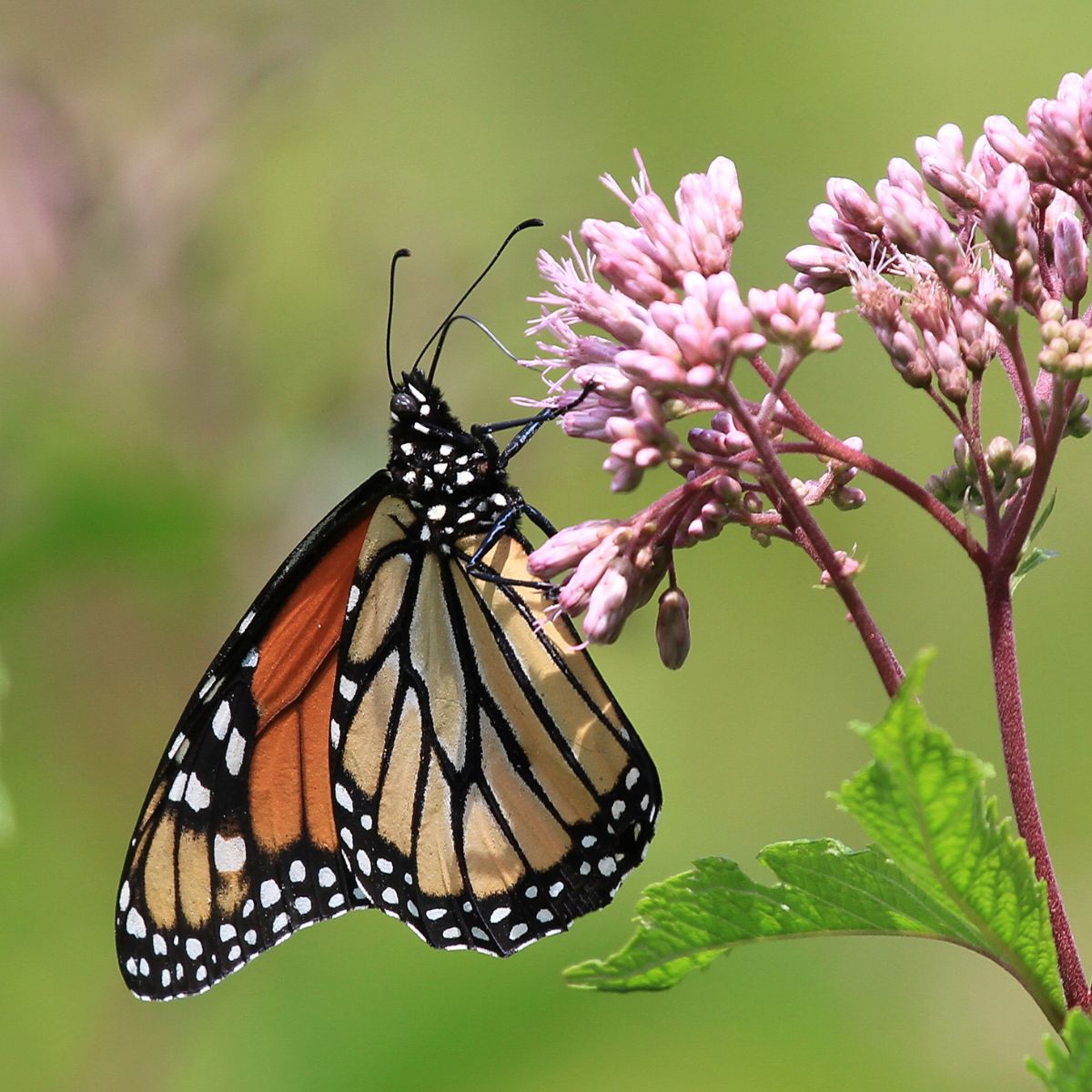 Read Next
Understanding Monarch Butterflies
Monarch butterflies are renowned for their remarkable mass migration. They travel between North America and Mexico, covering thousands of miles. Understanding their lifecycle and needs is the first step in attracting them:
Egg: The lifecycle begins when a female Monarch lays her eggs on a milkweed plant.
Caterpillar (larva): The egg hatches into a caterpillar that feeds exclusively on milkweed leaves.
Chrysalis (pupa): The caterpillar forms a chrysalis, where it transforms into a butterfly.
Butterfly: Adult Monarchs feed on nectar from a variety of flowering plants.
Plant Milkweed
Milkweed is the only plant Monarch caterpillars eat, making it indispensable:
Plant Variety: Include several types of milkweed, like Common Milkweed (Asclepias syriaca), Showy Milkweed (Asclepias speciosa), and Swamp Milkweed (Asclepias incarnata).
Planting: Grow milkweed in sunny areas where butterflies lay their eggs.
Maintenance: Avoid using pesticides on milkweed, as they can harm Monarchs.
Provide Nectar-Rich Flowers
Adult Monarchs feed on nectar, requiring nectar-rich flowers:
Season-Long Blooms: Choose plants that bloom at different times, providing nectar throughout the season.
Flowers: Select native plants such as Coneflowers (Echinacea), Black-Eyed Susans (Rudbeckia), and Goldenrods (Solidago).
Colors: Monarchs are attracted to flowers with bright colors like red, yellow, orange, pink, and purple.
Create a Monarch-Friendly Habitat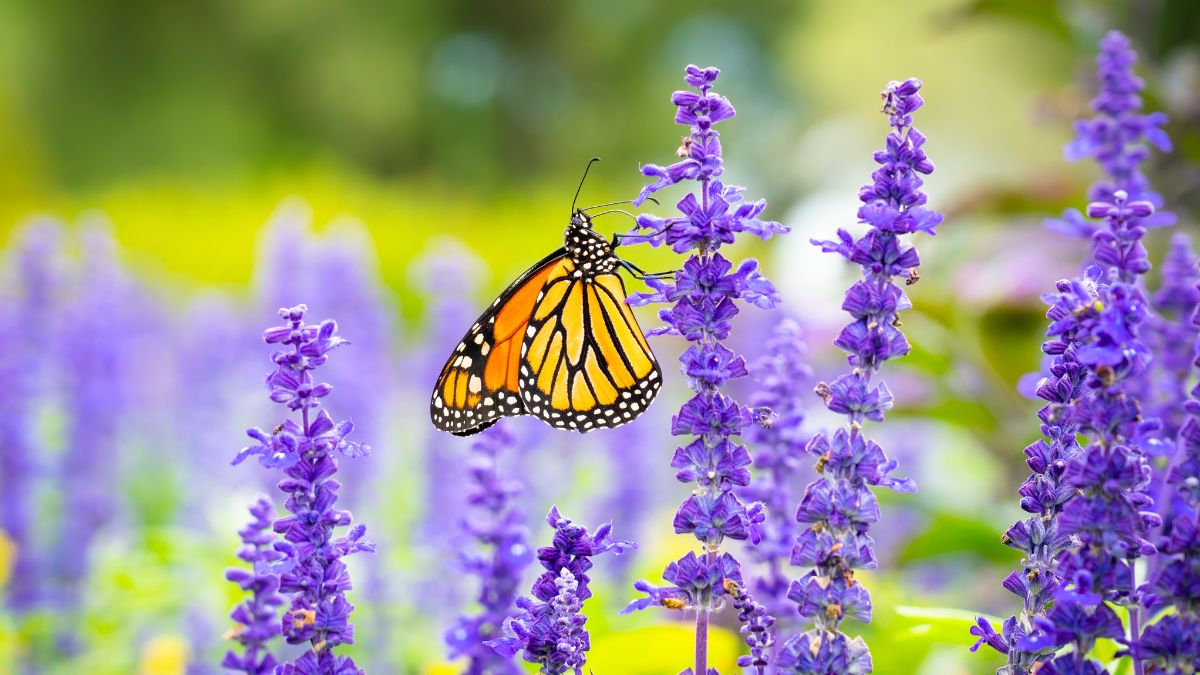 A well-designed habitat caters to all stages of the Monarch life cycle:
Shelter: Provide trees and shrubs where butterflies can roost at night or during bad weather.
Water Source: A shallow dish with rocks and water creates a butterfly-friendly watering spot.
Sunlight: Butterflies need sunlight to warm their wings for flight, so keep some open, sunny spaces.
Safety: Minimize the use of pesticides and herbicides that can harm Monarchs and other pollinators.
Support Monarch Migration
Help Monarchs on their long journey by providing resources:
Late-Season Blooms: Plant late-blooming flowers for migrating butterflies to feed on.
Cluster Plants: Plant milkweed and flowers in clusters, making them easier for Monarchs to find.
Leave Leaves: Fallen leaves provide shelter for overwintering Monarch pupae.
Become a Citizen Scientist
Joining Monarch conservation initiatives can make a difference:
Monarch Watch: This program focuses on education, research, and conservation. They provide resources for creating Monarch Waystations (butterfly-friendly habitats).
Journey North: Report your Monarch sightings to this citizen science project tracking migrations.
Monarch Joint Venture: This partnership provides habitat conservation, education, and research resources.
Creating a Monarch-Friendly Garden: Checklist
To make it easier for you, here's a quick checklist summarizing the steps:
Plant Milkweed: Common Milkweed (Asclepias syriaca), Showy Milkweed (Asclepias speciosa), and Swamp Milkweed (Asclepias incarnata).
Offer Nectar-Rich Flowers: Coneflowers (Echinacea), Black-Eyed Susans (Rudbeckia), and Goldenrods (Solidago).
Design the Habitat: Provide shelter, a water source, open sunny spaces, and avoid pesticides and herbicides.
Support Migration: Plant late-season flowers, cluster your plants, and leave fallen leaves in place.
Participate in Citizen Science: Engage with Monarch Watch, Journey North, and Monarch Joint Venture.
Remember, every garden, no matter its size, can make a difference. Individual gardeners' combined efforts can provide vital habitat corridors for migrating Monarchs and ensure their survival for future generations.
Conclusion
Planting for Monarchs brings the joy of watching these enchanting creatures and contributes to our environment's well-being. As the butterflies grace your garden with their presence, you'll have the satisfaction of knowing you're playing a part in the conservation of one of nature's most remarkable phenomenons - the Monarch migration.
Monarch butterflies add beauty, activity, and color to our gardens. By creating welcoming habitats for these delightful creatures, we also contribute to their conservation and survival. Attracting Monarchs requires some effort, but the sight of these striking butterflies fluttering in your garden makes it all worthwhile.
Indeed, attracting and supporting Monarch butterflies is not just about enhancing the biodiversity of our own gardens. It's about understanding and engaging with a much broader ecological picture. Our collective actions can make a difference, so let's each take steps to make our gardens inviting homes for Monarchs and enjoy the vibrant beauty these butterflies bring.