Powdery mildew is a common yet formidable fungal disease that affects a vast array of plants across the globe, from ornamentals to edibles, in home gardens and commercial agriculture alike. Its universal presence and potential impact make understanding powdery mildew, its life cycle, its effects on plants, and most importantly, the methods for its prevention and management a necessity for gardeners of all levels.
This comprehensive guide is aimed to provide that understanding and equip gardeners with the knowledge to tackle powdery mildew effectively.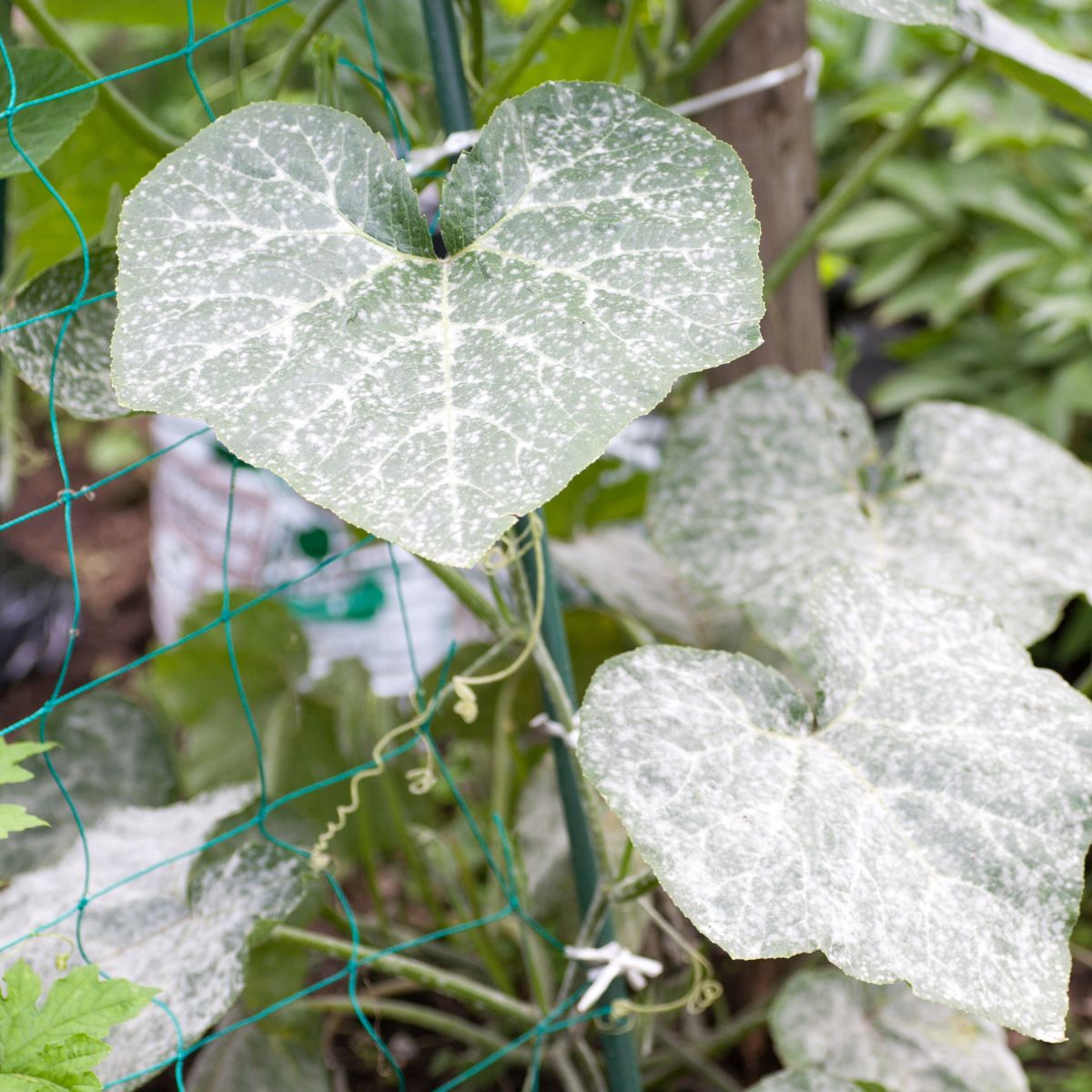 Read Next
Understanding Powdery Mildew
Characterized by white or gray powdery spots on leaves, stems, and flowers, various fungi species cause it, each affecting different host plants. The disease commences as small spore clusters, ultimately covering and deforming plant parts. Thriving in warm, dry climates, powdery mildew spreads via wind, insects, or contaminated soil and tools.
Infected plants may experience slowed growth, browning leaves, reduced yields, and in severe instances, death. Fruits and vegetables may develop blemishes or fail to ripen correctly.
Preventing Powdery Mildew
Prevention is the most effective strategy. Select resistant plant varieties, ensure proper plant spacing for improved air circulation, water plants in the morning for leaves to dry out during the day, and inspect plants regularly for early signs of infection.
Managing Powdery Mildew
Swift action can control powdery mildew spread if it appears.
Prune and dispose of affected plant parts,
Apply fungicides
Use biological controls like beneficial bacteria and fungi
Manage mild infections with homemade sprays like diluted milk or baking soda.
Chemical Control
When using fungicides, follow the manufacturer's instructions, rotate types to prevent resistant fungal strains, and apply them at the first sign of infection or as a preventative measure for susceptible plants.
Biological Control
Biological control involves using organisms like beneficial microbes and insects that inhibit powdery mildew.
Home Remedies
Homemade sprays can be effective for treating mild powdery mildew infections. Here are the steps to create two different types of homemade sprays, one with baking soda and another with milk:
Baking Soda Spray
Ingredients:
1 tablespoon of baking soda
½ teaspoon of liquid dish soap
1 gallon of water
Instructions:
Combine the baking soda and a small amount of water to form a paste.
Add the liquid dish soap to the paste and mix until combined.
Gradually add the rest of the water, stirring to ensure the mixture is thoroughly combined.
Pour the mixture into a spray bottle or garden sprayer.
Apply the spray to the affected plants, ensuring to coat both the tops and undersides of leaves, as powdery mildew can grow on both surfaces.
Milk Spray
Ingredients:
1 part milk (any kind will work, but many gardeners find that raw or skim milk is most effective)
2 parts water
Instructions:
Combine the milk and water in a container and mix well.
Pour the mixture into a spray bottle or garden sprayer.
Apply the spray to the affected plants, just like the baking soda mixture.
Remember, both sprays are preventative and curative but work best when applied at the first signs of powdery mildew. It's important to spray all parts of the plant, including the undersides of leaves. Reapply every week or two, or after heavy rain, for best results. Also, it's advisable to test any homemade spray on a small part of the plant first to ensure it doesn't cause any harm.
A Look at Fungicides
Fungicides, whether synthetic, organic, or systemic, can be effective tools against powdery mildew, but they should be part of a comprehensive disease management strategy.
Proper Application of Fungicides
Proper fungicide application is crucial for effectiveness. Ensure thorough coverage, maintain consistent applications, and always prioritize safety when applying fungicides.
Environmental Factors
High humidity, warm temperatures, and shade favor powdery mildew development. Improving air circulation, monitoring plants during warm weather, and locating susceptible plants in sunnier locations can mitigate these risks.
Powdery Mildew: More Than Just a Garden Problem
Powdery mildew, a significant concern in agriculture, can affect crops on a large scale. Research is ongoing to develop disease-resistant plant varieties and effective treatments that benefit both home gardeners and commercial growers.
Conclusion
While powdery mildew presents challenges, managing this disease provides an opportunity to enhance our understanding of plant diseases, promote plant health, and implement practices to control diseases.
By focusing on prevention, early detection, and appropriate strategies, we can control powdery mildew, contributing to healthier gardens, local ecosystems, and our well-being. After all, dealing with powdery mildew is a part of the gardening adventure, leading to a source of beauty, food, joy, and learning.