Goldenrods, belonging to the genus Solidago, encapsulate the essence of autumn with their bright, golden-yellow blooms. Contrary to common misconceptions, these hardy perennials are not merely wild, invasive weeds but plants with a host of environmental benefits and aesthetic value. They paint the landscape with their radiance, even as most other plants start to fade.
This article aims to shed light on Goldenrods, their growth habits, maintenance, and their integral role in the ecosystem.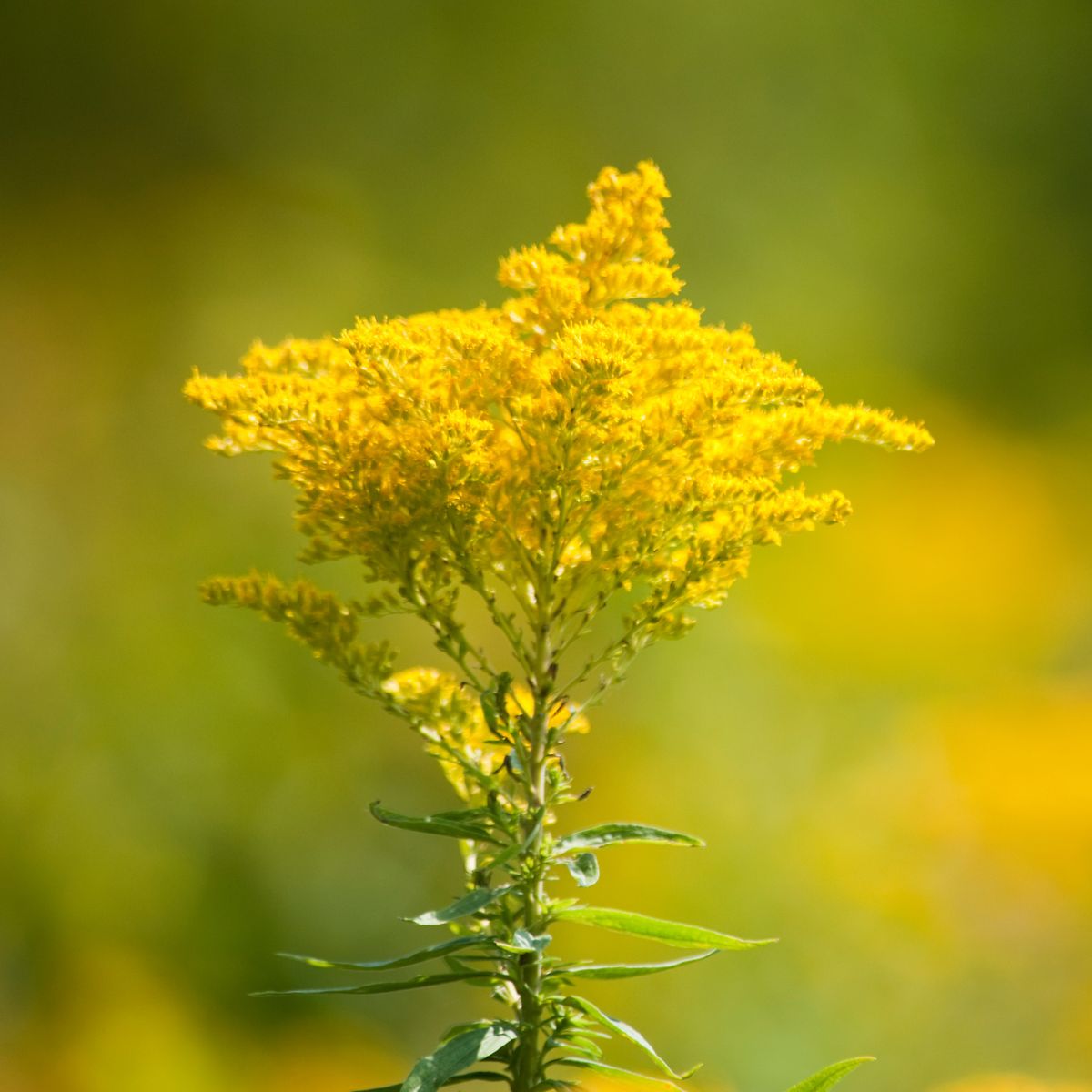 Read Next
Understanding Goldenrods
Native to North America, Goldenrods are part of the Asteraceae family, which boasts a significant number of flowering plants. The Solidago genus comprises more than 100 species, exhibiting a delightful diversity in form and size.
Typically, Goldenrods are recognized by their vibrant, golden yellow inflorescences and lance-shaped leaves. They bloom from late summer into autumn, often persisting until the first frost.
The Various Species of Goldenrods
There are many species of Goldenrods:
Solidago canadensis, commonly known as Canadian Goldenrod, is widely cultivated.
Solidago virgaurea, or European Goldenrod, is native to Eurasia but has naturalized in many parts of North America.
Solidago rugosa, or Rough-stemmed Goldenrod
Solidago sempervirens, known as Seaside Goldenrod.
These species exhibit different growth habits, bloom sizes, and adaptability, providing a myriad of choices for gardeners.
Cultivating Goldenrods
Goldenrods are remarkably hardy and adaptable, making them easy to grow. They can withstand a range of soil conditions, from dry sandy soils to moist loamy ones. However, they do prefer well-drained soil and thrive under full sun, although partial shade is also tolerable. Their resilient nature and beautiful inflorescences make Goldenrods an excellent choice for gardeners seeking late-season color.
Maintaining Goldenrods
Although Goldenrods require little care, certain practices can maximize their growth and visual appeal. Regular watering is crucial during their first year of establishment and during prolonged dry spells.
Deadheading, or removing spent blooms, can extend their flowering period and control unwanted self-seeding. Pruning in early summer can promote bushier growth and prevent the plants from becoming leggy.
Goldenrods in Landscape Design
Goldenrods bring a dash of brilliance to the autumn landscape. Their bright, cascading blooms make them suitable for borders and mass plantings. Given their height, they work well in the background of garden beds or in wildflower meadows.
Their attractive flowers also make beautiful, long-lasting additions to fall floral arrangements. Not to mention, they are a valuable resource for late-season pollinators.
Goldenrods and the Environment
Goldenrods play an integral role in sustaining local ecosystems. As native plants are well adapted to their environment and require less care and resources than non-native species.
They serve as a crucial late-season food source for bees, butterflies, and other pollinators. By including Goldenrods in your garden, you contribute to the conservation of these species and support overall biodiversity.
Conclusion
Goldenrods stand as a testament to the beauty and resilience of native plant species. Their bright blooms bring joy to the autumn garden, while their hardiness ensures they stand strong when other plants begin to retreat.
By choosing to include Goldenrods in your garden, you will enhance its aesthetic appeal and promote a healthier, more diverse local ecosystem. Goldenrod flowers promise a golden return on your gardening efforts.