South Dakota, located in the heart of the Great Plains region, boasts a unique and diverse collection of native plants. With ecosystems ranging from prairies and grasslands to forests and wetlands, this state is home to numerous species of plants that have adapted to thrive in its varied environments.
In this article, we'll explore some of the most common native plants found in South Dakota, highlighting their characteristics, uses, and ecological significance.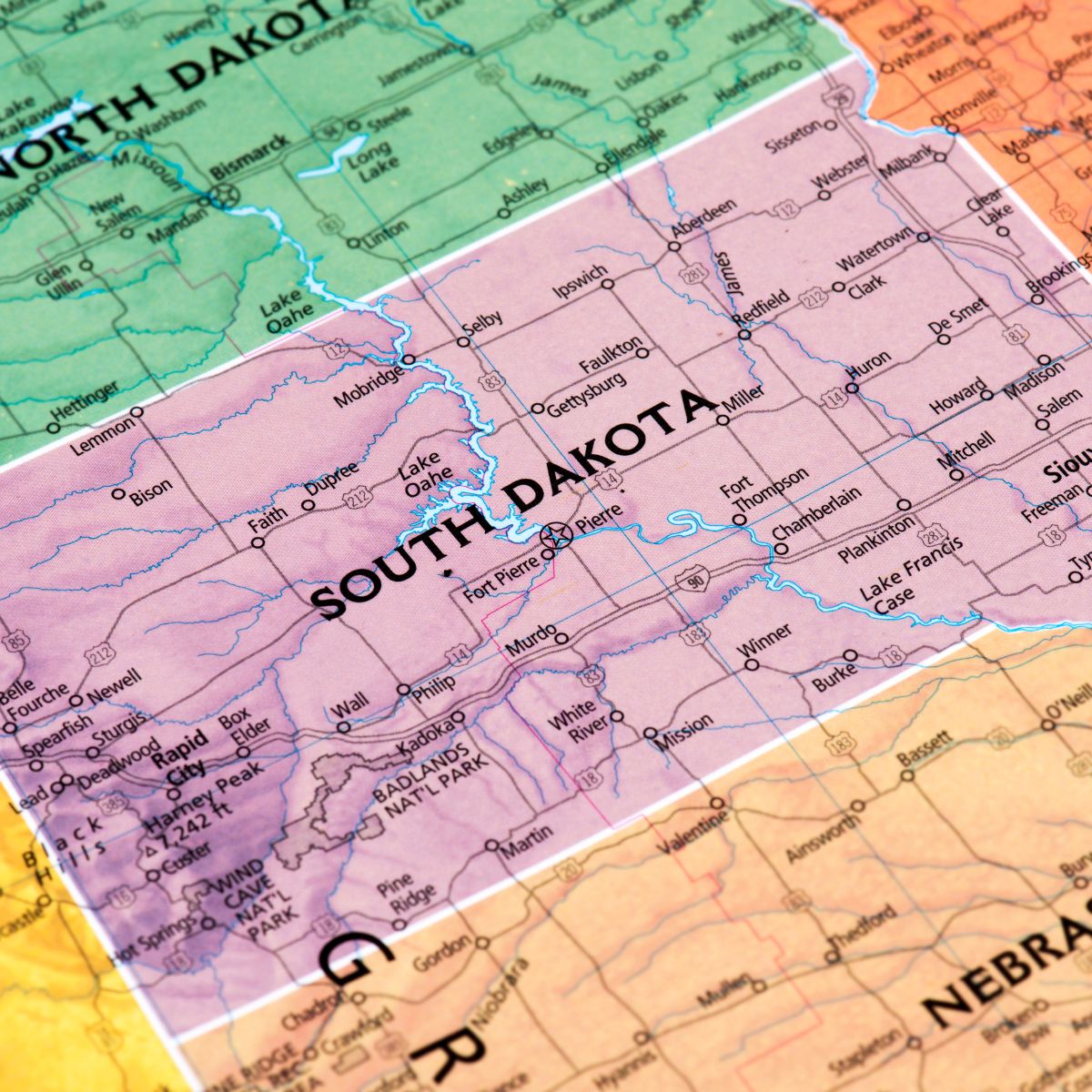 Read Next
1. Prairie Coneflower (Ratibida columnifera)
Prairie coneflowers are striking perennials found in the state's prairies and open grasslands. These plants feature yellow or reddish-brown petals surrounding a tall, columnar central cone. They bloom from June to September, providing nectar for pollinators like bees and butterflies. Prairie coneflowers are drought-tolerant and well-suited to South Dakota's climate.
2. Wild Bergamot (Monarda fistulosa)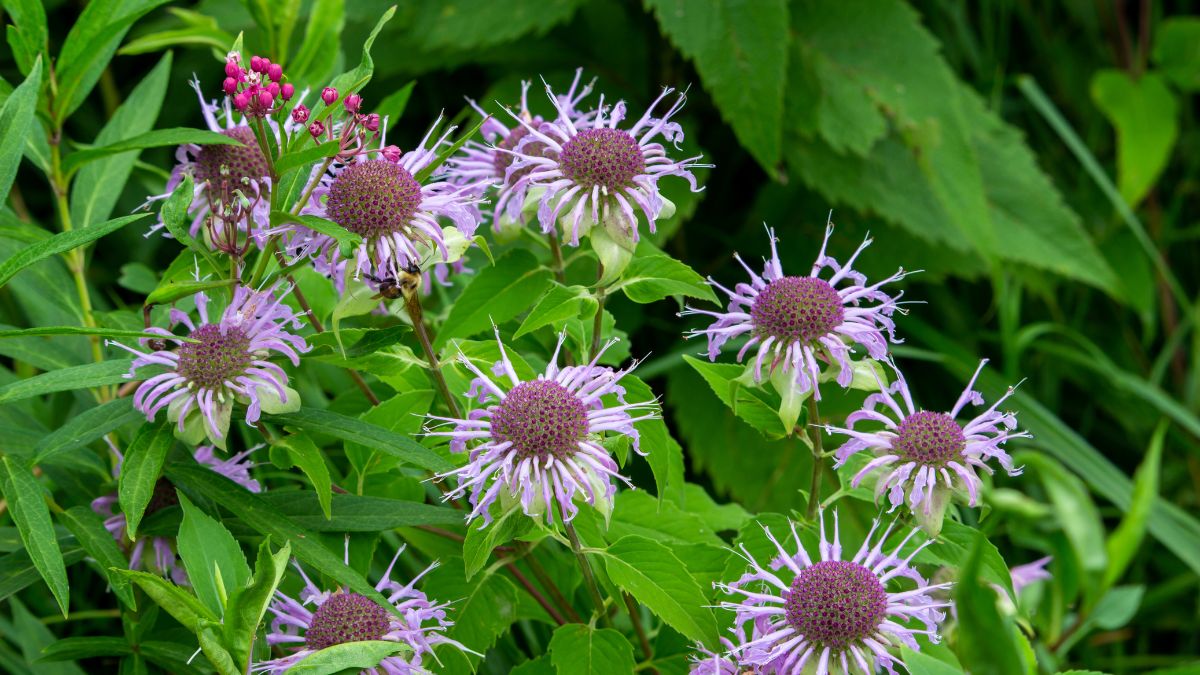 Another prairie native, wild bergamot, features pale purple tubular flowers in dense, globular clusters. These fragrant flowers attract hummingbirds, bees, and butterflies. Wild bergamot has been used traditionally by Native Americans for medicinal purposes, treating ailments like colds, fevers, and stomachaches.
3. Leadplant (Amorpha canescens)
The leadplant is a small, bushy perennial with grayish-green leaves and slender, purple flower spikes. Its name comes from the belief that it indicated the presence of lead in the soil. This drought-tolerant plant thrives in well-drained, rocky soils and provides important food and habitat for pollinators and birds.
4. Purple Prairie Clover (Dalea purpurea)
Purple prairie clover is a distinctive and eye-catching plant with its purple, cone-shaped flower heads atop wiry stems. It's a valuable source of nectar for pollinators and provides nutritious forage for grazing animals. This deep-rooted perennial is an excellent soil stabilizer, preventing erosion in prairie ecosystems.
5. Smooth Blue Aster (Symphyotrichum laeve)
Smooth blue aster is a perennial wildflower found in prairies, meadows, and open woodlands. It displays clusters of small, lavender-blue flowers with yellow centers from August to October. This plant is a favorite among bees and butterflies and is essential for pollinator support.
6. Compass Plant (Silphium laciniatum)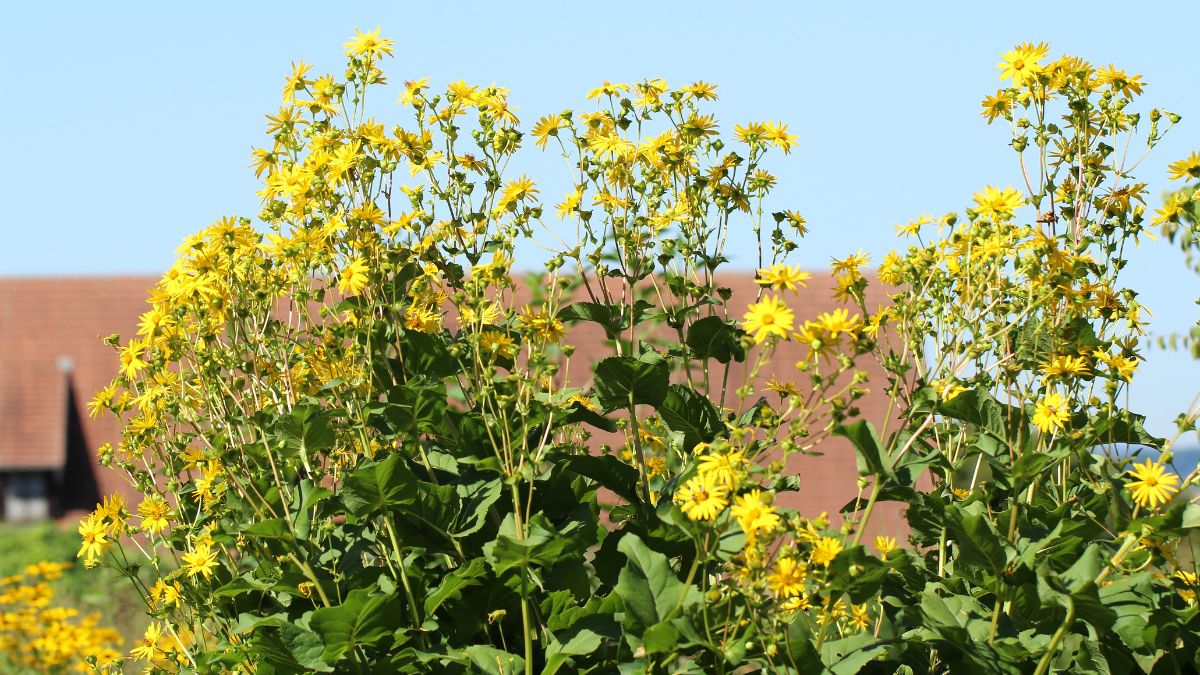 The compass plant, named for its large, deeply lobed leaves that align north and south, is a tall perennial with bright yellow flowers. Growing up to 9 feet tall, this sunflower family member is an iconic part of the South Dakota landscape. Its deep taproots make it drought-tolerant and help to stabilize the soil.
7. Little Bluestem (Schizachyrium scoparium)
Little Bluestem is a warm-season perennial grass native to South Dakota's prairies. Its slender, blue-green stems turn a striking reddish-orange in the fall, providing year-round visual interest. This grass is an essential component of the prairie ecosystem, offering food and shelter for wildlife and contributing to soil stability.
8. Big Bluestem (Andropogon gerardii)
Also known as "turkey foot" due to its distinctive flower shape, big bluestem is a tall, warm-season perennial grass. Its height, reaching up to 8 feet, and bluish-green color make it a dominant species in tallgrass prairies. Like little bluestem, it provides food and habitat for wildlife and aids in soil conservation.
9. Switchgrass (Panicum virgatum)
Switchgrass is a tall, perennial bunchgrass known for its adaptability to a range of soil and moisture conditions. Its airy, open seed heads and reddish-purple fall color add beauty to the landscape. Widely used for erosion control and as a biomass crop for biofuel production, switchgrass is also a valuable wildlife habitat.
10. Eastern Redcedar (Juniperus virginiana)
This evergreen tree is native to South Dakota's woodlands and can be found along riverbanks and in rocky outcrops. Eastern redcedar grows up to 50 feet tall and is valued for its aromatic wood, which is resistant to decay and often used in woodworking projects. The tree's dense foliage provides shelter and nesting sites for birds.
11. Bur Oak (Quercus macrocarpa)
Bur oak, a large, slow-growing deciduous tree, is native to South Dakota's eastern woodlands. This majestic tree can live for hundreds of years with its deeply furrowed bark and broad, lobed leaves. Its large acorns provide food for various wildlife, and its strong wood is used in furniture making and construction.
12. American Plum (Prunus americana)
The American plum is a small, thicket-forming tree or shrub with showy white flowers in spring and edible, red-to-purple plums in late summer. Found in woodlands, along streams, and in open grasslands, this plant provides important food and habitat for birds and mammals. Its fruit is used to make jellies, jams, and wine.
13. Prairie Rose (Rosa arkansana)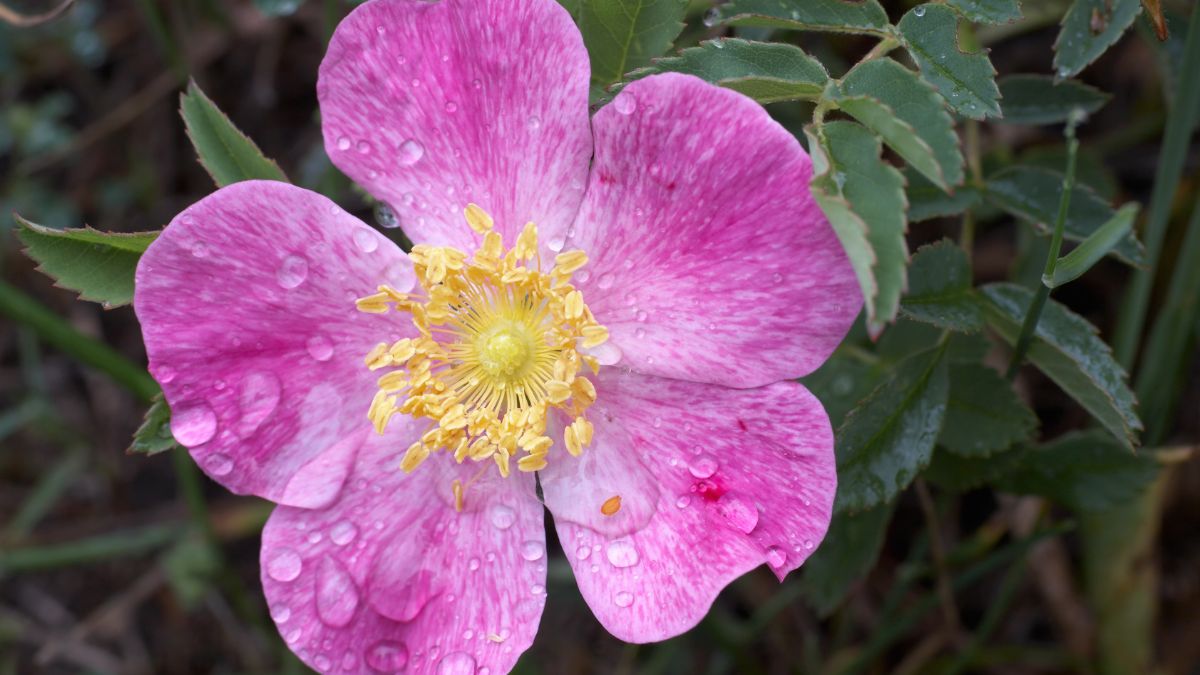 Prairie rose is a low-growing, native wild rose that thrives in South Dakota's open grasslands and prairies. With its pink, fragrant flowers blooming from June to August, this perennial attracts pollinators and provides food for birds and small mammals. The rose hips, which are high in vitamin C, can be used in teas and preserves.
14. Golden Currant (Ribes aureum)
Golden currant is a deciduous shrub with bright yellow flowers in spring and black or yellow berries in late summer. Found along streambanks and in moist woodlands, this plant is valuable for erosion control and provides food and shelter for birds and small mammals. Its berries can be eaten fresh or used in jams and jellies.
15. Pasqueflower (Pulsatilla patens)
As South Dakota's state flower, the pasqueflower is a delicate, early spring bloomer with lavender-blue petals and a yellow center. This perennial is among the first wildflowers to emerge in dry prairies and open woodlands after winter. The pasqueflower is a symbol of renewal and is often associated with Easter celebrations.
Conclusion
South Dakota's diverse native plants are a testament to the state's rich natural heritage. These plants beautify the landscape and play crucial roles in maintaining healthy ecosystems, providing food and shelter for wildlife, and supporting pollinator populations. By preserving and cultivating native plants, South Dakotans can help ensure the vitality and resilience of their state's unique flora for generations to come.