Asclepias incarnata, commonly known as Swamp Milkweed, is an unsung hero of the plant kingdom. This North American native herbaceous perennial is a model of ecological connectivity and utility, demonstrating the remarkable balance of nature.
In this article, read about the fascinating world of Swamp Milkweed, exploring its botanical characteristics, habitat preferences, ecological significance, and potential uses in horticulture and conservation.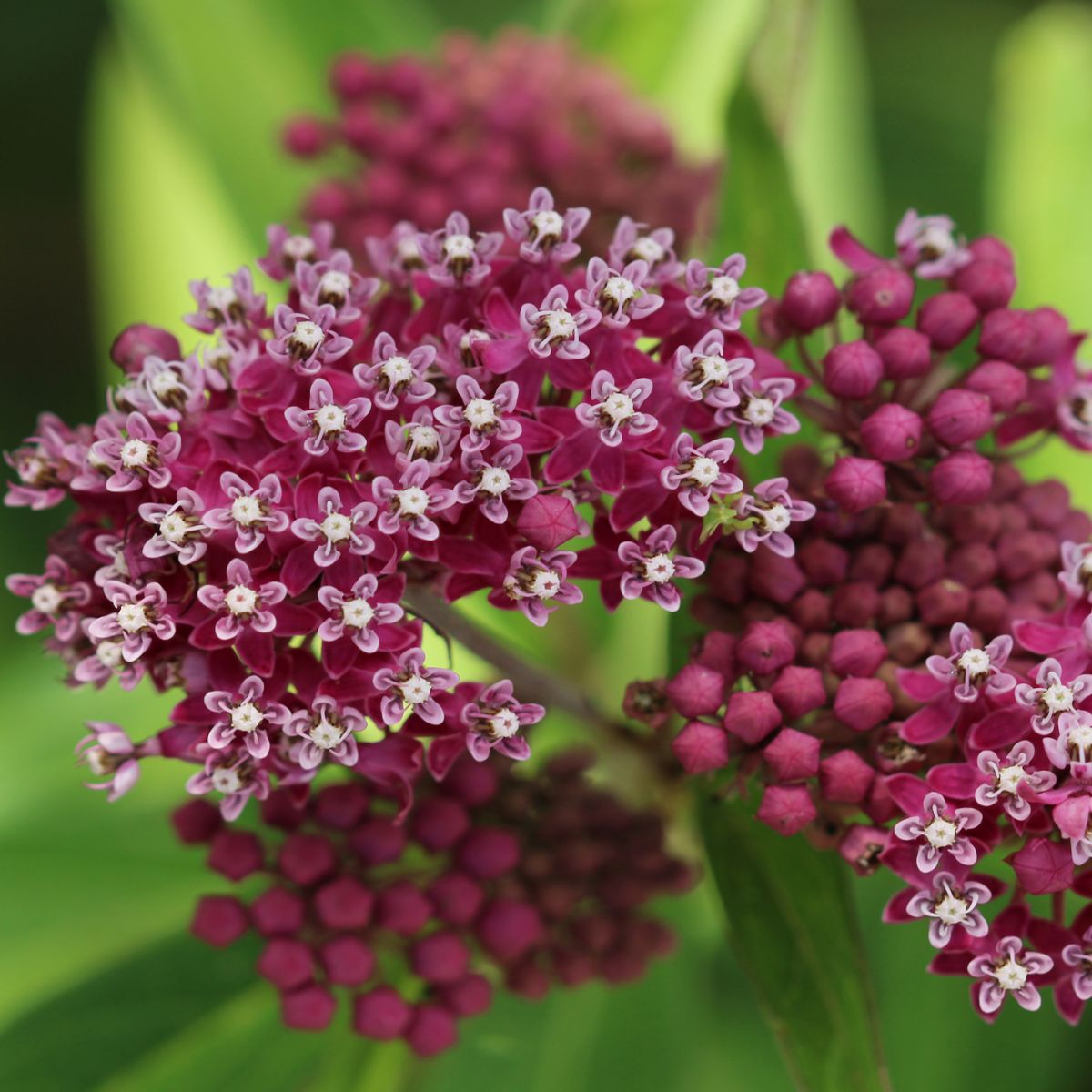 Read Next
Botanical Characteristics
Asclepias incarnata, a member of the Apocynaceae family, is a sturdy perennial plant known for its distinctive morphology. It can grow to be 1.2-1.5 meters tall, sprouting multiple stems from a single base. This intricate branching pattern gives the plant a bushy appearance, contributing to its alluring aesthetic.
The leaves of the Swamp Milkweed are long and narrow, often pointed at the ends, with an alternating arrangement on the stem. These leaves' unique characteristic is the milky sap they exude when damaged, a trait common to the Asclepias genus, hence the name 'Milkweed'.
Perhaps the most captivating feature of Asclepias incarnata is its floral display. The plant boasts clusters of small, fragrant, pink to mauve flowers in mid to late summer. Each flower possesses a complex structure, which includes a corona, a collection of appendages emerging from the corolla and surrounding the central reproductive parts. The individual flowers are designed in such a way to facilitate a specialized form of pollination called 'pollinia' - a fantastic example of evolutionary adaptation.
Swamp Milkweed Habitat and Range
True to its common name, Swamp Milkweed prefers wet conditions. It is typically found in swamps, marshes, and alongside streams and ponds in its native range across most of North America.
Despite this preference for wet habitats, it exhibits surprising versatility, as it can also tolerate drier conditions. This adaptability makes Swamp Milkweed an excellent choice for different garden settings.
The range of Asclepias incarnata extends from New England and southern Quebec to the Rocky Mountains, south to Texas and Florida. While it can be grown elsewhere with care, it is most at home in these regions, where it contributes to the diversity of local ecosystems.
Ecological Significance
Swamp Milkweed's ecological significance is profound. It is a keystone species in many wetland ecosystems, contributing to both their structure and function. Its extensive root system helps stabilize soil, reducing erosion and improving water quality.
Moreover, Asclepias incarnata plays a crucial role as a host plant for several insects. Among these, the Monarch butterfly (Danaus plexippus) is the most notable. Swamp Milkweed is an essential food source for Monarch caterpillars, which ingest the plant's milky sap packed with toxic cardenolides. These toxins offer the caterpillars and, subsequently, the adult butterflies protection against predators, as they make them unpalatable. By planting Swamp Milkweed, gardeners can contribute to the Monarch butterfly's survival, whose populations have been declining due to habitat loss.
Beyond Monarchs, the nectar-rich flowers of Swamp Milkweed are a magnet for a variety of pollinators. Bees, hummingbirds, and other butterfly species are frequent visitors, each playing a part in the plant's pollination.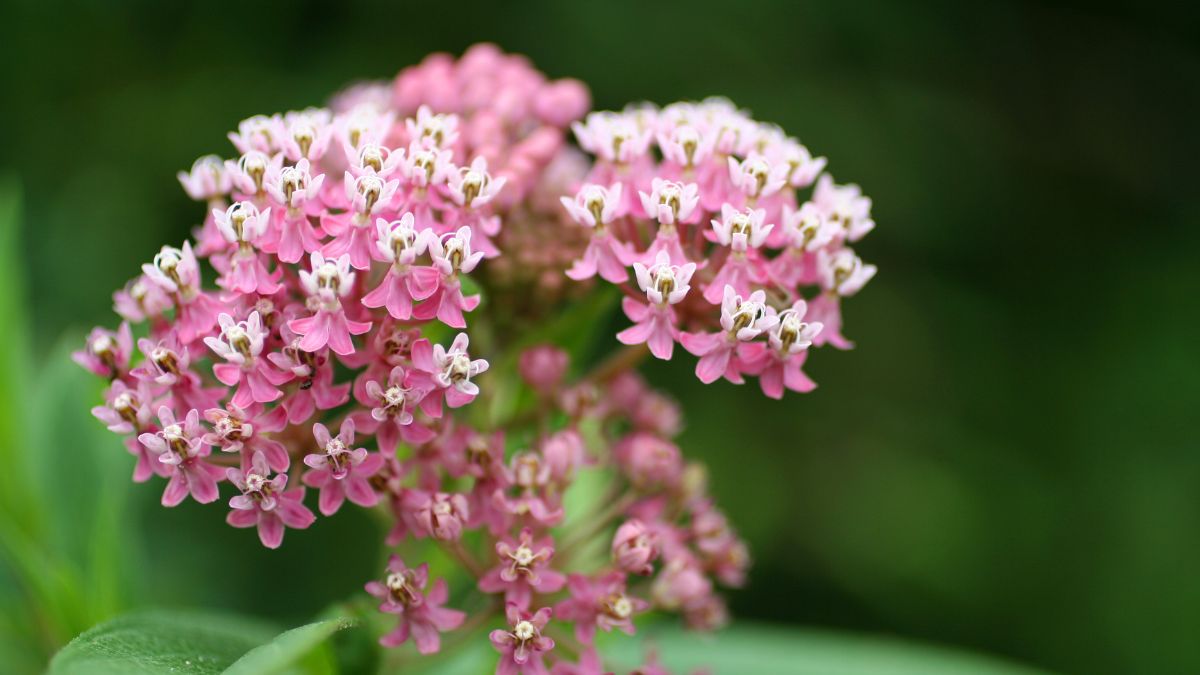 Horticultural Uses
In addition to its ecological importance, Swamp Milkweed is an attractive addition to many gardens due to its vibrant flowers and long blooming period. It provides a burst of color and a food source for pollinators during summer.
It is a low-maintenance plant, which can be a significant advantage for novice gardeners or those seeking to reduce gardening chores. Asclepias incarnata is deer-resistant and resilient to most pests and diseases, making it a robust and durable perennial for many garden landscapes.
Swamp Milkweed is a perfect addition to a rain garden, where it helps absorb excess water and prevent runoff, thanks to its affinity for wet conditions. It can also be used for naturalizing in damp areas of your landscape or incorporated into a butterfly or pollinator garden. Its vertical growth habit and showy flowers make it an excellent choice for the middle or back of a border, adding height and depth to your plantings.
Swamp Milkweed Conservation
In terms of conservation, Swamp Milkweed plays an essential role in many restoration projects. Given its adaptability to a range of moisture conditions and its capacity to stabilize soils, it's often utilized in riparian restoration efforts. Additionally, its role as a host plant for Monarch butterflies means that planting Swamp Milkweed can directly contribute to the conservation of this threatened species.
Swamp Milkweed is included in many native plant initiatives, aiming to restore indigenous biodiversity. Native plants like Asclepias incarnata support local ecosystems better than non-native alternatives as they have co-evolved with the local fauna and provide the specific resources that native insects, birds, and other wildlife need to thrive.
By using native plants like Swamp Milkweed in landscaping, we can create habitats that support local biodiversity even in urban and suburban environments.
Conclusion
Asclepias incarnata, the Swamp Milkweed, is more than just an attractive flowering plant. It represents the intricate relationships that bind together ecosystems. From stabilizing soils in its wetland home to hosting and protecting the stunning Monarch butterfly, this perennial plant exhibits a blend of beauty and utility that is a marvel to behold.
Whether you're a gardener seeking to create a pollinator haven, a conservationist looking to support native ecosystems or a naturalist enchanted by the interactions among species, Swamp Milkweed holds immense value.
This humble plant reminds us of the intricate connections in nature and our role in nurturing them. As we look to a future where biodiversity is increasingly threatened, plants like Swamp Milkweed will become more critical than ever in our efforts to preserve the natural world.