Introducing the Swisher TZR2454BS-CA Zero-Turn Mower: a powerful and efficient machine that makes lawn maintenance a breeze. In this comprehensive review, we'll take an in-depth look at this innovative mower's features, performance, and overall value. With its robust build, impressive maneuverability, and user-friendly design, the Swisher TZR2454BS-CA is poised to impress homeowners and professional landscapers.
So, join us as we explore what sets this zero-turn mower apart from the competition and determine whether it's the right choice for your lawn care needs.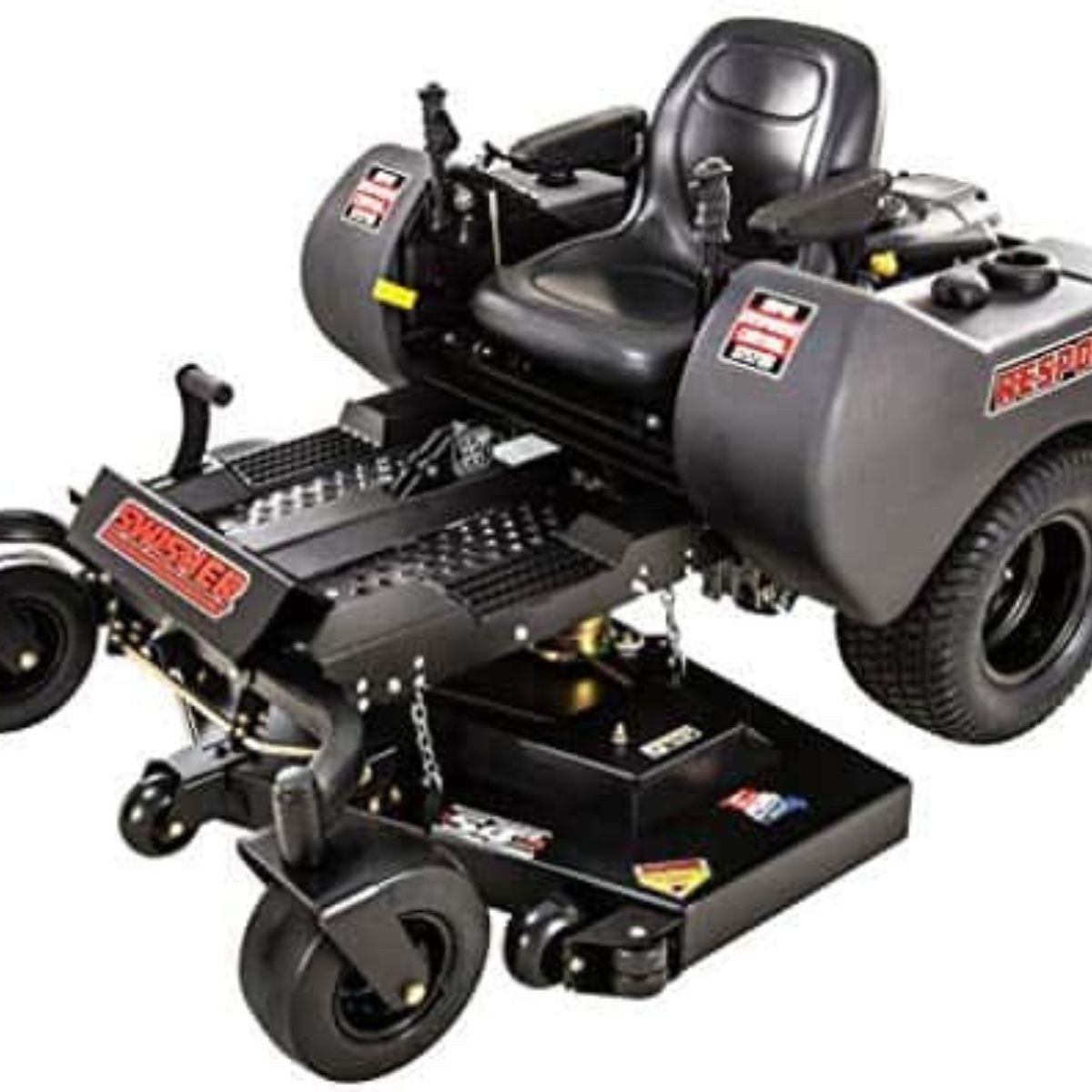 Read Next
​Overview Of The Equipment
​The Swisher ​ZTR2454BS-CA is one of the leading zero-turn mowers manufactured by Swisher Acquisition Inc, which develops American-made and commercial-grade Swisher power equipment. The company has been offering household mower equipment for over 60 years to help homeowners and landscapers mow their lawns easily.
Zero-turn mowers, especially the Swisher TZR2454BS-CA, save energy because you do not have to go over the grounds you have already mowed once you've gone over it for the first time.
It will save you power consumption and conserve the energy of the person mowing at the same time. The build of Swisher TZR2454BS-CA is made from products that you know will last a lifetime. Its body is made of a heavy-duty steel frame that could ensure your safety while riding the mower and the tight housing of its components. It has large wheels that could trudge along any path of your lawn, and these could handle the friction between the ground and the mower.
Aside from these, you know that you are getting the job done at a convenient place with its heavy-duty composite fingers and foot deck that will help you maneuver around your lawn, even at those hard-to-reach places.
Read more about the best zero-turn mower for the money here.
Specifications
​New Rapid Response Control System for improved comfort and control
​24 HP Briggs & Stratton engine
​54" cutting deck with 3 Gator mulching blades
​Hydro-Gear 2800 transmissions and Ogura clutch
​Heavy-duty fenders with storage, battery compartment, and cup holder
​Foot-assisted deck lift
​8 miles forward and reverse
​8-gallon fuel capacity
​Rear tires 20"x10"-8", Front casters 12"x6"
​1.5"-4.5" cutting range
​Full engine wrap
​Electric start, Electric PTO clutch
​High-back seat with armrests
​12V adapter and Hour meter
​Front and rear hitch
​Made in the USA
​Engine
The type of engine used in the mower is probably one of the specifications you should look at carefully when buying a lawnmower. The engine gives the overall speed and cutting power to measure how fast, efficient, and convenient your lawn mowing experience will be.
Therefore, your lawn mower should have a trusted, heavy-duty engine to deliver the best results.
This is why Swisher TZR2454BS-CA only houses the most trusted engine - the 24-horsepower Briggs & Stratton engine. Briggs & Stratton takes pride in their engines that can be powered or started easily, have low maintenance, and have a powerful performance. This Swisher TZR2454BS-CA's 24 HP Briggs & Stratton engine only promises everything you have to expect regarding a quality mower.
When it comes to horsepower, you should get a higher number. In Swisher TZR2454BS-CA's case, it's 24 HP. This means that the power exerted by the engine is at its premium best. The engine holds up to 8 gallons of fuel which is more than enough to mow your lawn without refueling.
​Cutting Deck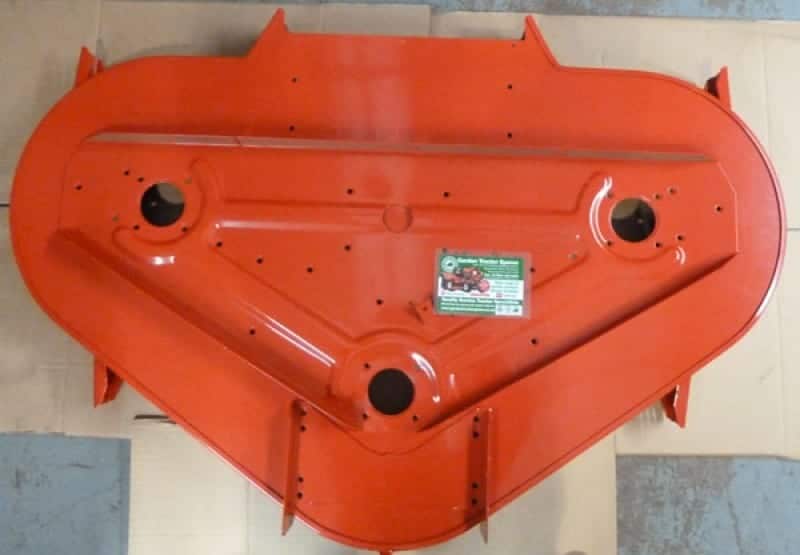 ​What will a mower be if it won't have sharp blades and large areas of cutting deck? Swisher TZR2454BS-CA has a 54" cutting deck with 3 Gator mulching blades that can cut your lawn's grass in just one run. Regarding the cutting range, you may want to invest in huge mowers - meaning they could cut the shortest grasses up to the longest grasses relative to the ground. The Swisher TZR2454BS-CA has an impressive cutting range of 1.5"-4.5".
​Frame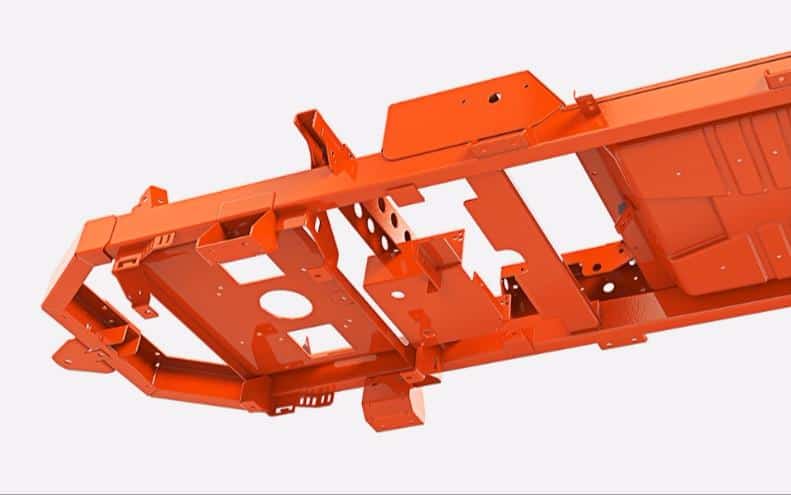 ​Swisher TZR2454BS-CA's body is entirely made of a heavy-duty steel frame. This is to assure the user that it is lightweight, resistant to rust and corrosion, and durable. Aside from that, steel is a construction material that needs little maintenance. So, for dirty work like mowing the lawn, the mower frame must be explicitly designed for heavy-duty mowing. In addition to this, the frame Swisher TZR2454BS-CA is supported on 20" x 10" - 8" rear tires and 12" x 6" front casters.
​Accessories Available For The Equipment
​On your first purchase of the equipment, you might think you will not need a mower that could be upgraded by adding accessories. But trust us; you do need it! Sooner or later, you'll realize that you need mower accessories that could expand the capability of your mower to its full advantage.
If you're looking forward to expanding your lawn mower, then it's best if you avail of Swisher TZR2454BS-CA. You won't believe the range of accessories that could be added to improve the performance of Swisher TZR2454BS-CA.
The following includes (but is not necessarily limited to): air filter, battery, bearing, belt, belt cover, blade, blade balancer, blade boss, blade sharpener, bracket, bucket or loader, bushing, carburetor, chain, choke cable, clutch, coupling, height adjuster, ignition coil, ignition switch, lawn sweeper, level, lower handle, lubrication oil, muffler, mulching kit, mulch plug, oil filter, paint, power cable, pull cord, and recoil starter. Those are just some of the accessories you can buy for your lawnmower. However, if you're a bit keen on which accessories you should best incorporate with your equipment, some of the top best-selling accessories are the following :
Swisher Genuine OEM 9018 Blade Driver Assembly
Swisher 3816 149-Inch Belt
New OEM Swisher 2034B Operator Presence Engine Zone Cable for Briggs Engines
New Genuine OEM Swisher BR20CC Blade Engage Cable 84" RT44 also In T44CH W/ 9082
These accessories will surely take your Swisher zero-turn mower to the next level.
​Warranty
​All Swisher's Zero-Turn Riding Mowers, including the Swisher TZR2454BS-CA, have a 2-year factory defect warranty from the day you purchase the equipment. The Briggs & Stratton engines also carry a 2-year warranty. If you're interested in how you could change the blades since it is the most exposed part to wear and tear, then there's good news for you!
Swisher's Zero-Turn Riding Mowers' deck can be removed from the equipment properly. After this is done, working on the blades, deck, bearings, or belts is much easier. So, there is no need for you to raise the mower.
​Other Special Features
​The Swisher TZR2454BS-CA includes the patented Rapid Response Control System designed for the user's improved comfort and control. It is important to note that this is a patented technology from Swisher Acquisition Inc., which means that this type of ease and comfort cannot be found in any other zero-turn mowers.
It is also equipped with a lot of storage space. The Swisher TZR2454BS-CA has heavy-duty fends, a battery compartment, and cupholder storage. Nothing beats more than being in a comfortable place while getting the job done; that is why the Swisher TZR2454BS-CA has a high-back seat that supports your whole back while mowing and has armrests your arms can relax into.
Regarding ease of use, The Swisher TZR2454BS-CA has a foot-assisted deck lift. This just means that you don't have to raise the mower deck manually because your equipment could do that for you. Just press your foot against the lift, and it's all done! We also know how important it is for you to cover your whole lawn's space, so you'd be glad to know that the Swisher TZR2454BS-CA can drive up to 8 miles, may it be in forward and in reverse.
And take note, that is without refueling your tank because of its 8 gallons of fuel capacity. With this fuel capacity, the Swisher TZR2454BS-CA can mow up to 3 to 5 acres.
Other features include a full engine wrap, an electric start so you won't have to pump the accelerator every time you start mowing, and an electric PTO clutch. The Swisher TZR2454BS-CA also has a 12V adapter, an hour meter, and a front and rear hitch to complete the package.
​Can It Be For Commercial Use?
Since this is a costly investment, some people are looking to use these mowers not only for their lawns but for other people, as well. So, the ultimate question is - can the Swisher TZR2454BS-CA be for commercial use? The answer is yes. Indeed, it can be used for commercial use.
Number one, it is heavy-duty. So, unlike any other commercial mowers, Swisher TZR2454BS-CA is actually for heavy-duty mowing. Endurance-wise, the Swisher also passes the test. With its components - heavy-duty frames and decks, it can trudge along any other grounds out there. Also, commercial lawnmowers have many more features than residential ones, so the Swisher TZR2454BS-CA, with its Rapid Response Control System and other features such as a long-term 8-gallon fuel, needs no refueling up until you finish the whole lawn.
Of course, the Swisher TZR2454BS-CA truly lives up to its zero-turn mower type, as you don't need to turn back to go over the area you have previously mowed or even go over it the area to trim it with scissors.
Worth Buying?
​Overall, when you look at all the aspects - the speed, effectivity, comfort, ease of use, low maintenance cost, additional warranty, and reliability, it is safe to say that the Swisher TZR2454BS-CA is a good investment as your zero-turn mower. You can not only use this for your lawn but can also use it commercially.
Aside from these, you can get what you have paid for. So, ditch your old lawnmower and switch to the Swisher TZR2454BS-CA. Gone are the days when lawn mowing was a chore, and do it as easily and comfortably this time.