A pool pump is commonly referred to as the heart of the pool system. When it comes to maintaining a clean and healthy swimming pool, having the right pool pump is essential. A high-quality pool pump can efficiently circulate water, filter out debris, and ensure proper sanitation to keep your pool water sparkling clean.
With so many pool pumps available on the market, it can be challenging to determine which one is the best for your pool. In this article, we will explore the top pool pumps available, highlighting their features, performance, and overall value to help you make an informed decision.
Whether you're a seasoned pool owner or a newcomer to the world of pool maintenance, our guide to the best pool pumps will provide you with the information you need to choose the perfect pump for your pool.
Read Next
How to Choose the Best Pool Pump
Finding the right pump for your pool can be a very challenging task. Unlike other equipment, the choice of a pump is the most vital because it costs a substantial amount to run throughout their lifetime!
A buyer has to be aware of the requirements before settling on a type of pump. It is a huge investment and one requires to know all the manufacturers' details before finally making an informed purchase.
Benefits Of Pool Pumps
Pool pumps ensure cleanliness in swimming pools by circulating water through filters. They may also pass the water through heaters, cleaners, sweeps, water features, or fountains if installed in the filtration system.
The filtration system keeps the water sparkling, pure, and hygienic for bathers by showing debris that falls into the pool and also removing algae and other microorganisms that can pose possible health fears to swimmers.
A point to note is that pools that are not sufficiently filtrated can harbor pathogens that could cause illnesses. This is a health risk.
Such microorganisms are introduced into pool water by rain, wind-borne debris, bathing suits, or poor-quality water used when filling.
The disease hazards can be treated with disinfectants or chlorinated but it is expensive and unnecessary. This is why a pump is essential to a household with a swimming pool.
Attributes Of Different Pool Pumps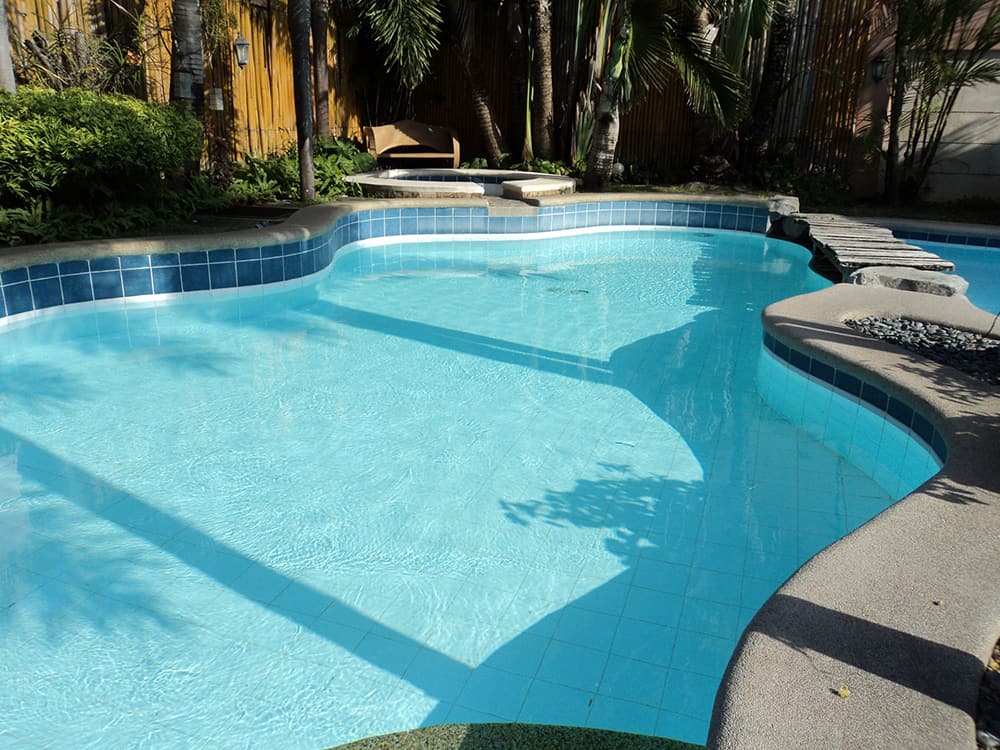 Every manufacturer puts into consideration a number of factors that differentiate their pool pumps. A buyer needs to look out for the warranty of the pump, the packages that come with it, its efficiency, technical details, and ultimately their prices.
Prices
This encompasses the initial, operating, maintenance, and repair costs. As much as one would like a budget-friendly pump, it is advisable to get a pump that will work effectively with the least maintenance possible.
Maintenance costs will include cleaning the evaporator coil and checking valves, airflow and water flow, refrigerant pressures, compressor amperage draw, and internal electrical connections.
Energy Consumption
Saving energy is a brilliant aim. However, it should not happen at the expense of swimming pool hygiene.
Efficiency
One needs to be well-versed in every manufacturer's specifications. The motors used on the pumps are nearly similar. The slight differences come in hydraulics, shape, and color and are not so much a concern.
Warranty and Service
Service means the manufacturer sends a technician to install the pump for you. This could help save a lot in case of pump repair costs. Don't try to repair your unit by yourself if its solution is covered under the warranty lest it's void. The manufacturer receives and authorizes claims.
Technical details
There are single-speed and variable-speed types of pumps. The latter can increase flow rates and is energy-saving. Their slower circulation rates reduce the chances of leaks or repairs.
Other specifications such as the filter type, horsepower, physical size, basket type, impeller, diffuser, and type of heater if need be as well as the compressor.
Best Practices For Using The Pool Pump
A buyer needs to know how a pool pump works before purchasing one so that they are well versed with the practices required for smooth running. Without this information, there may be poor operation of the pump, which will cause unnecessary faults and expenses.
Controversies
Contrary to common knowledge, the size of pool pumps is not entirely directly proportional to the power they produce. Be sure to have all the necessary information before settling for a pump.
Also, there are practices to follow when there is a breakdown in the pool and care should be taken to avoid any electrical faults or worsen the situation.
Prerequisites to Using the Product
Pump manufacturers carry details related to flow rates and heads that can help you determine which pool pump you need. It's also important to keep in mind that these two calculations are not independent of each other.
Your determined/desired flow rate will play a part in determining your head, as many elements within a pool's plumbing loop offer different levels of the head depending on how much water you're trying to pass through them at any given moment.
Top Five Best Pool Pumps
Every pool owner has their own preferences when purchasing pool pumps. This could depend on their requirements or their budget amount. But, in all these, we are certain a buyer will get a pool pump that suits their needs. Here are the top best pool pumps brands you might want to consider.
The PowerFlo LX pump series is explicitly designed for the rigidities of above-ground and on-ground type swimming pools. Its tough corrosion-proof construction together with advanced attributes makes it a good performer. Its heavy-duty motor provides a way for dependable performance and quiet operation.
The 100% drip-proof, heat-resistant, double-sized seal ensures a long motor life, so you don't need to worry about incurring replacement costs. Its large debris basket minimizes pool maintenance and with its clear cover, you can see how often the basket requires cleaning.
PROS
Energy efficient
Quiet
Dependable for value and high performance.
Easy to reassemble with its adaptability, whether you're running on a cartridge or sand filter.
Durable
Automatic thermal overload protection which keeps it safe from damage
The pump automatically restarts itself
Easy cleaning of the basket
Applicable for both above-ground and on-ground pools
All weather performance due to corrosion-resistant thermoplastic housing
CONS
Costly due to its energy consumption.
It does not come with a filtering system
No on-off switch and one has to plug and unplug it to switch it on or off
Their very high speeds are risky for operations
Costly repairs in case of breakdown
No adequate illustrations in the manual for the set-up or maintenance
The Smart Pump Upgrade For Everyday Pools. Replace your traditional pump with Pentair's revolutionary variable speed technology.
The SuperFlo VS Variable Speed Pumps bring remarkable energy cost savings of variable speed technology to everyday pools that require up to a 1.5-HP pump. They dramatically reduce energy costs by moving water more efficiently at lower speeds.
No expensive rewiring needed: automatically recognizes and adapts to your 115- or 230-volt power
Ideal for new and standard pool pump replacement
Moves water more efficiently at lower speeds
Perfect for pools requiring up to a 1.5-HP pump
PROS
Variable speed technology costs significantly less to operate. Savings based on a variable speed pump compared to a single-speed pump running 12 hours per day at an average of $0. 16 per kWh in a 20, 000 gallon.
Ideal for standard pools requiring up to 1. 5 hp pump; 110-230v and 50 and 60 Hz capability
Real-Time clock with 24-hour memory retention
A simple, intuitive user interface is easy to program and operate; easy to access electrical connections for simple installation
Three operating speed settings plus override capability
CONS
This new SuperMax pump from Sta-Rite features a sought-after grade, 56 square flange motor which boosts performance in housing swimming pools. The ease of installation and high reliability makes it a better preference.
It has union fittings, which ensure the pump simply drops in place. It requires only a simple quarter turn to lock and unlock the can and ramp lids. The single models range from ½ to 2-½ horsepower. Its dimensions are 12*5*10 inches.
PROS
It is easy to install
Great performance
Less noisy. You can barely hear the pool run.
The pump is self-priming.
Economic to use
Highly reliable
The pump easily drops into place
CONS
Expensive due to the massive energy consumption.
Not self-priming and some have to be manually primed
Hard to replace during upgrades as there will be needed blocks for re-plumbing
This Harris ProForce is low-cost, yet still offers outstanding results. These pumps are made with durable, corrosion-proof materials. The stainless steel motor shaft is made with a steel-clad thermoplastic body for flexibility. It has a strainer, which includes a big, simple-to-clean filter basket.
The transparent, twist, and lock lid permits fast inspecting of the strainer. It has 1.5 HP, 115V, 1.5-inch connection sizes on both suction and discharge ports, 1.5&2.5-inch internal and external threading, respectively, has a convenient drain plug, and comes with standard three-prong plug connection on a 3-foot cord. The pump dimensions are 21*11*9 inches.
PROS
It is cheap
Runs with negligible noise
Great efficiency and outstanding performance
Longer life due to its durable construction
The convenience of parts such as the drain plug
CONS
The convenience of parts such as the drain plug
The electric motor is prone to overheating
Not self-priming
No switch
Users may have to buy additional parts such as hoses, fittings, sand filters, and skimmers
The desired traditional Maxflo pump family has incorporated variable speed technology in this pool pump. This Maxflo VS is a drop-in advancement that will deliver up to 80% energy cost savings over single Speed pool pumps.
It is available in both 115V and 230V versions and pays for itself faster than larger, more expensive models. Its dimensions are following: 11 x 10 x 24 inches.
PROS
Energy saving, it is energy efficient at whichever speed is set.
High efficiency ensures smooth operations.
Easy to clean due to the large debris basket
Less maintenance
The speed, duration, and time of priming can be customized according to user needs
Quiet operation
CONS
Quite costly to purchase and pay bills.
Not user-friendly, the installation is hard and the manual instructions are not. sufficient
Less water flow due to weak jets.
Wears out easily.
In case of power surges, the user needs to constantly reset the pump.
Warranty issues in case of needed repair.
Conclusion
Your ultimate goal is to find a pool pump that works best for you, taking into consideration all the factors discussed above while also ensuring the maximum requirements are met. All the clarification should be sought from a certified pool professional so that the right fit is met.
To choose the perfect pump for your pool, you need to know the flow it will require, how much work it will have to do, its head, or pressure. The pump will have to yield to get that flow to where it's flowing to. We are hopeful that this article about the best pool pumps was able to help you in one way or another!