Showy Milkweed (Asclepias Speciosa) is a perennial plant native to western North America. Known for its ornate flowers and importance to pollinators, this plant is a must-have for nature enthusiasts and wildlife gardeners. In this article, we will look into the characteristics, cultivation, and uses of Showy Milkweed.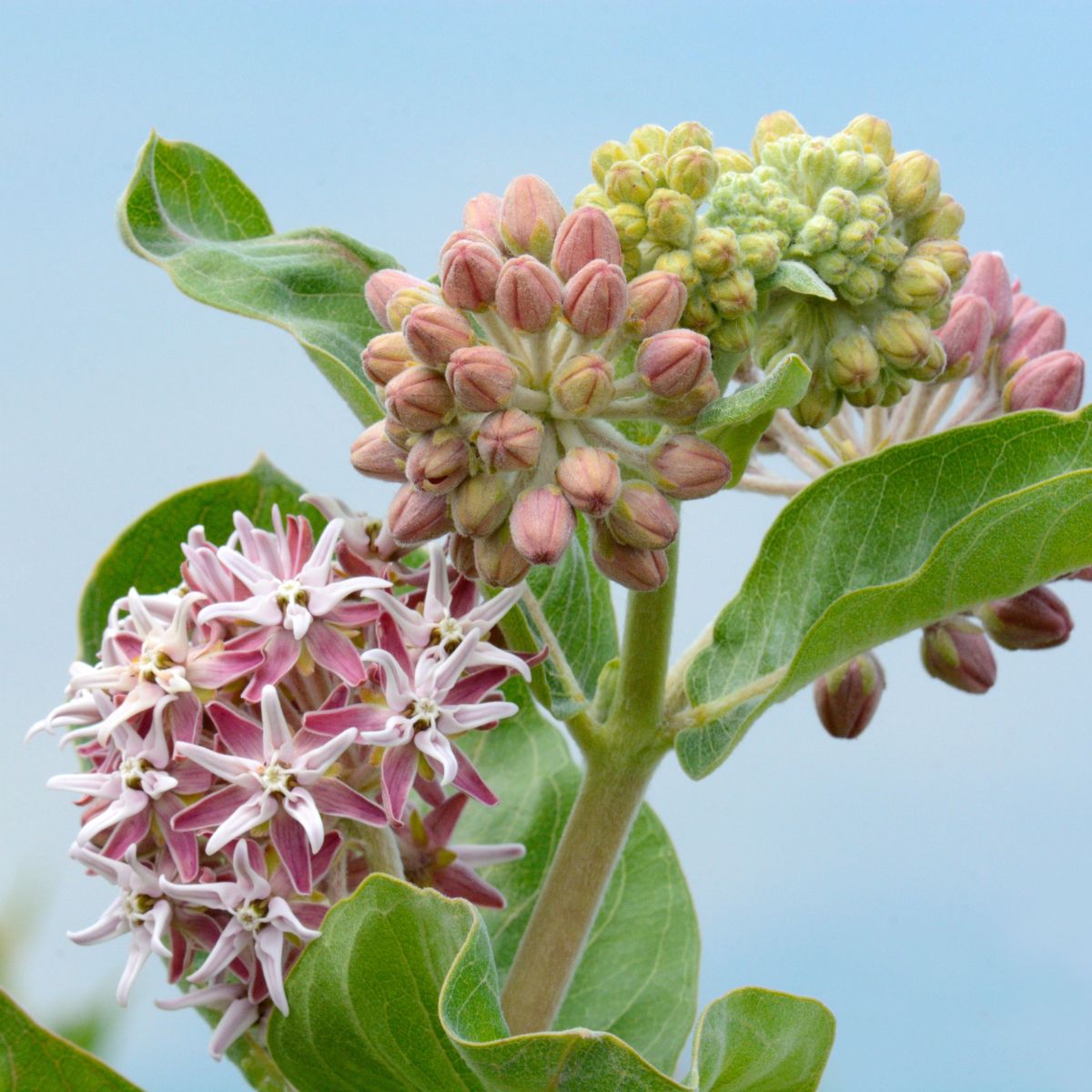 Read Next
Description and Characteristics
Showy Milkweed is part of the Asclepiadaceae family. It typically reaches heights of 1-3 feet, displaying broad, opposite leaves and thick, sturdy stems. Its defining feature is its large, round clusters of pinkish-purple flowers, blooming from late spring to late summer. The flowers give way to distinctive seed pods filled with silky seeds.
Showy Milkweed is most famous for its association with the Monarch butterfly. As a crucial host plant, it provides a place for Monarchs to lay their eggs and a food source for their caterpillars.
Growing Requirements
As a native plant, Showy Milkweed is hardy and adapted to a variety of conditions. For best results, consider these growing requirements:
USDA Hardiness Zones: Showy Milkweed thrives in zones 3-9.
Light: It prefers full sun, receiving at least six hours of direct sunlight per day.
Soil: It adapts well to various soil types, from sandy to clay, provided it is well-draining.
Water: While drought-tolerant, it appreciates regular watering during dry spells.
Fertilizer: A light application of balanced, slow-release fertilizer in the spring can boost its growth.
Pruning: Cut back in late winter to promote fresh growth in spring.
Propagation
Showy Milkweed can be propagated through seeds, cuttings, or division. For successful propagation, follow these guidelines:
Seeds: Collect seeds from mature pods in late summer. Cold stratify them for 30 days before planting in spring.
Cuttings: Take stem cuttings in late spring. Dip cut ends in rooting hormone, then plant in a well-draining soil mix.
Division: Divide established plants in early spring, ensuring each section has healthy roots.
Landscape Uses
With its striking appearance and wildlife value, Showy Milkweed offers several uses in the landscape:
Wildlife Gardens: Plant Showy Milkweed to attract Monarch butterflies and other pollinators.
Native Plant Gardens: Incorporate them into gardens featuring native plants to promote local ecosystems.
Mixed Borders: Its height and robustness make it a perfect back-of-border plant in mixed borders.
Rain Gardens: Use it in rain gardens, where its root system can help control soil erosion.
Companion Plants
When choosing companion plants for Showy Milkweed, consider plants with similar growing conditions and complementary appearances:
Purple Coneflower (Echinacea Purpurea): This perennial offers a different flower shape and attracts a variety of pollinators.
Black-Eyed Susan (Rudbeckia Hirta): Its bright yellow flowers contrast Showy Milkweed's pinkish-purple blooms.
Blue Grama Grass (Bouteloua Gracilis): This native grass adds texture and movement to the garden.
Narrowleaf Milkweed (Asclepias Fascicularis): Planting various Milkweed species can help support a diverse Monarch population.
Pest and Disease Management
While generally pest and disease-resistant, Showy Milkweed may occasionally face issues:
Aphids may infest the plant but can be removed with a strong water spray or insecticidal soap.
Avoid overwatering or waterlogged soils, which can lead to root rot.
Space plants adequately to ensure good air circulation, reducing the risk of powdery mildew.
Monitor for caterpillar damage; remember that this is a host plant for Monarch butterflies, so some leaf damage is expected and even beneficial.
Conclusion
Showy Milkweed (Asclepias speciosa) is more than just a beautiful perennial; it's a vital ecosystem component, supporting the Monarch butterfly's life cycle. By understanding its growth habits and requirements, gardeners can successfully incorporate this plant into a variety of landscapes, from wildlife and native plant gardens to mixed borders and rain gardens.
Not only does it offer ornamental value, but it also contributes to biodiversity, making it a valuable addition to any garden. So, plant some Showy Milkweed, and enjoy the butterflies, bees, and other pollinators it invites into your outdoor space.