At some point or another, we've all dreamed of having a pool in our homes. More and more people across the country and starting to make this a reality and building small or medium-sized pools in their homes across the country.
There are some great options out there that allow you to build a small pool into your garden quite affordably. Implementing and building a small pool is nowhere near as challenging as a large pool can be. The main challenge is actually making sure you have the right space available in your garden so that the pool can be fitted.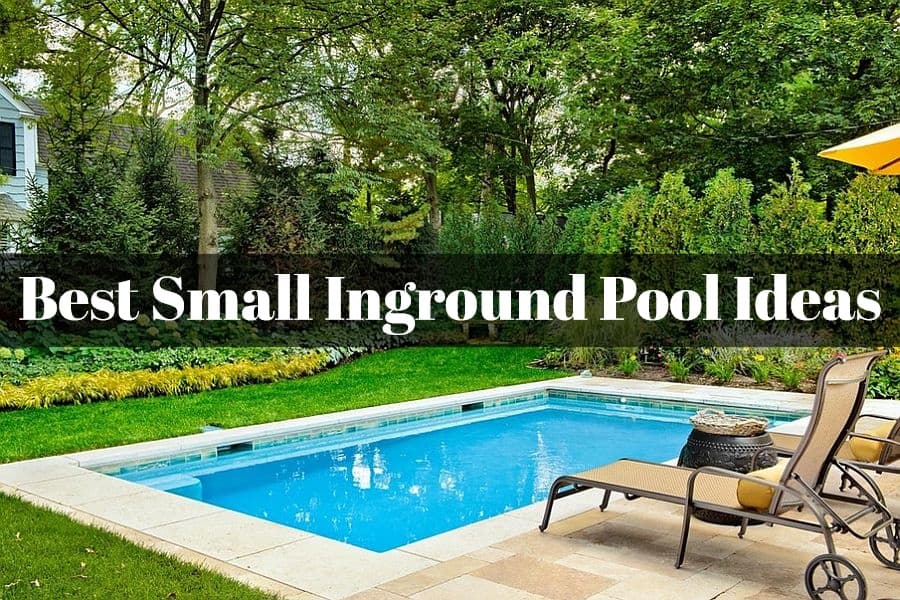 Read Next
Top 10 Small Inground Pool Ideas
To make life easier, we've compiled a list of the top 10 ways to introduce a small inground pool that will make the absolute most of your space. All of these have their benefits, and ultimately any of them will add significant value to your home.
​1. Curved Pools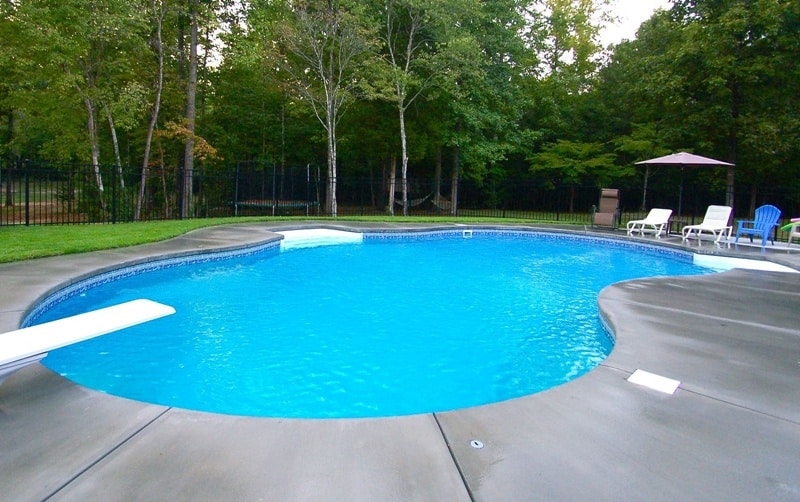 One of the best ways to use space effectively is to curve the pool. While most traditional designs opt for a rectangular or square pool, a curved feature is a way to use the space better but also create a design that is much more impressive. You can move around your garden's natural features and use lighting to enhance it further.
Curved pools with different shapes offer a more modern style that works in most homes. They resemble the pools you'll see on holiday, which will help conjure up good memories while you're enjoying it.
​2. Deep Pools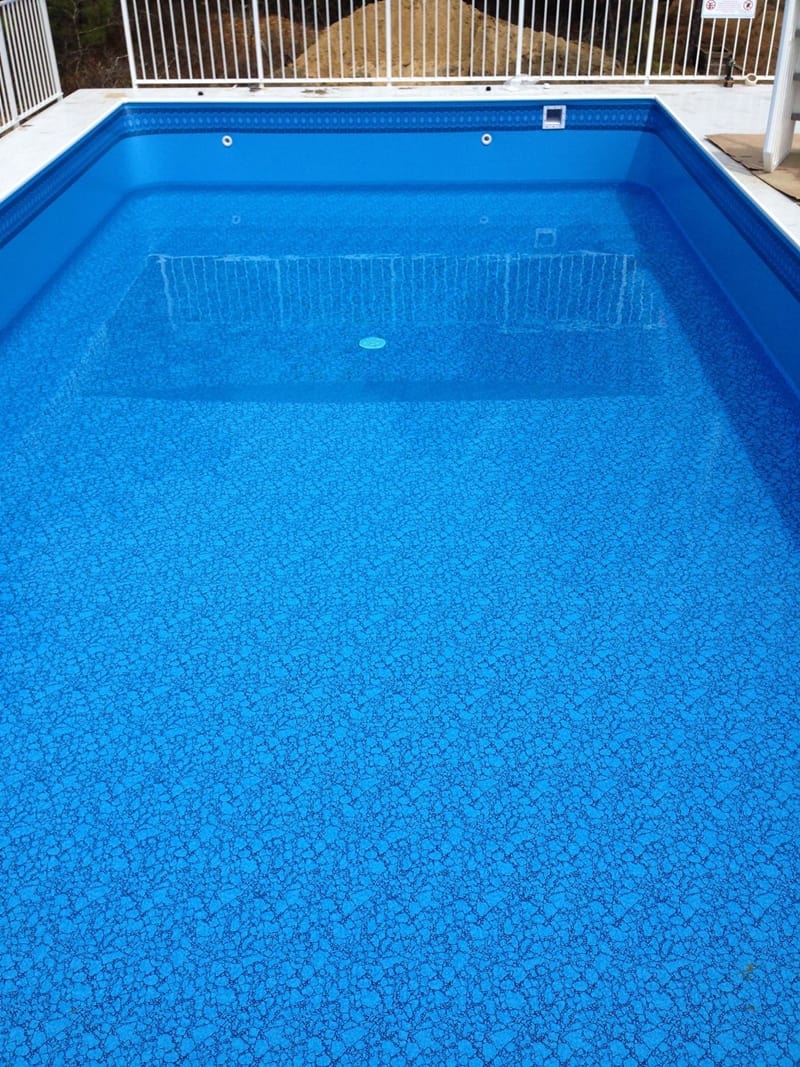 Even if you have a very small space to play with, there's no reason you can't have a deep pool. A plunge pool is built to be much deeper than it is long and allows you to jump right in and completely submerge in the water. Plunge pools have been proven to help those with soreness or muscle fatigue, and studies have shown they can also reduce stress.
Many plunge pools are designed to be above ground, so you climb up to jump in, but you can also have them as inground pools dug beneath the surface. They're the perfect way to use space intelligently and effectively.
​3. Relaxation Pool
A small pool might not be the best for swimming, but it can still be a great way to unwind at home after a long day. The trick is using a simple style and trying to make the most of the space. The pool doesn't need to be particularly long or deep, just big enough to float and let your mind wander. Cozy seats might also prove to be a good addition to this idea.
If possible, a relaxation pool should be in a quiet corner of the garden. You can enhance this by adding hanging lighting above and using candles around the outside. While this isn't the best option for those with kids, it's perfect for adults who just want a break every now and again.
​4. Modern-Style Pools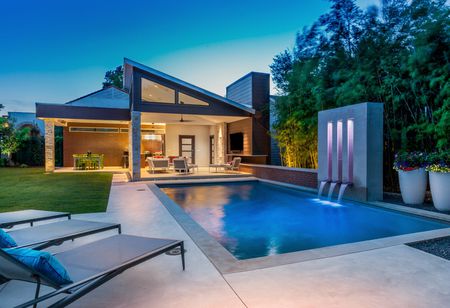 Having a home pool isn't a new concept; every year they develop to offer more in the same amount of space. Modern-style pools will often adhere to the traditional rectangular shape but add additional features like waterfalls or heaters to make them more user-friendly.
Modern-style pools don't have to take up a lot of room, but they can be more expensive. They're a fantastic option for those who want to maximize their downtime and appreciate comfort above all else.
​5. Letter Shaped Pool​
Made cool by rockstars in the 20th Century, letter-shaped pools are coming back into fashion in a big way. The idea behind them is simple, have a pool in the shape of a letter, and it's a great way for you to customize your garden to make it your own.
Letter-shaped pools aren't just stylish; they're an effective use of space. They're often curved and can be designed to fit most gardens. Guaranteed to make people stop and take notice, letter-shaped pools are an option everyone getting a pool should consider.
​6. Rustic Pool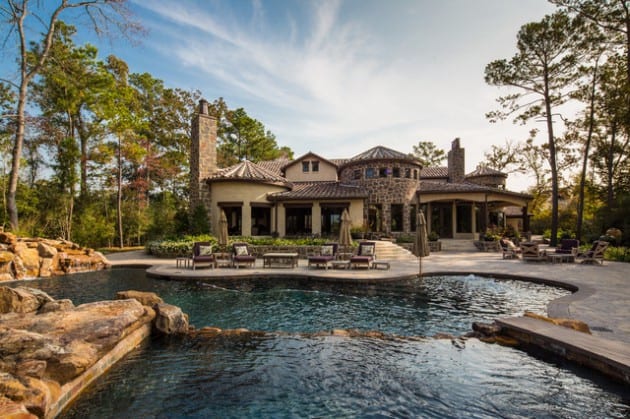 In less urban, more rural surroundings, you should look to include a rustic pool. Looking to incorporate a solid stone base with plant life and vegetation all around will help create a pool you can get lost in. It's great for those with a more setback and a private garden, so you can fully escape.
Setting up a pool like this adds much character to your home. You can incorporate accessories (like a wood stove nearby), but these may be more expensive or take up more space. It's a great way to transform your ordinary home into a place of adventure.
​7. Luxury Pools
By incorporating different textures and styles, you can create a pool that is really luxurious for the user. A chic, simple look will add so much to your garden and home, and you can incorporate traditional or modern elements depending on your existing setup.
Professional landscape designers pride themselves on creating different varieties of pools for the home. The color of choice is usually blue, and mosaic tiles make the pool stand out.
​8. Architectural Pool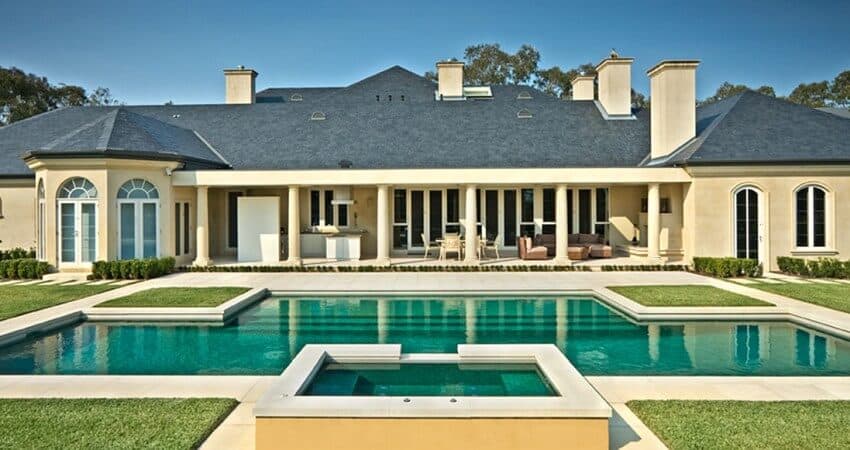 If you're a fan of cutting-edge design, then an architectural pool is for you. These are designed to make the most of the shape geometrically, with distinct lines that cut through and make it stand out. As the name suggests, often, these are designed by an architect when the home is built.
Architecture pools will generally compliment your home, so it does feel like an extension, not an addition. They will be built with the same materials and coloring to match the rest of your exterior, so it's one cohesive space.
​9. Inflatable Kid's Pool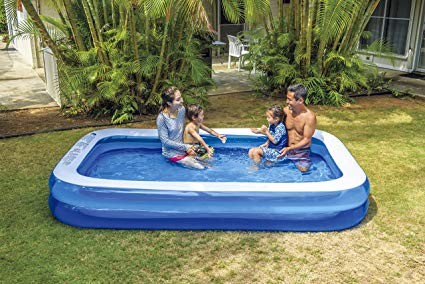 Everyone remembers having an inflatable paddle pool as a kid. It's a great way to play in the water and enjoy the sunshine without all the expense of a fully fitted-pool. As well as being affordable, these pools are easy to move and store and don't take any real maintenance.
An inflatable pool isn't exactly the pinnacle of luxury, but it's an opportunity for everyone to own a pool. These are best suited for those with young kids and limited space.
​10. Infinity Pool
An infinity pool is designed to have no hard edges and look like the water disappears straight from the edge. They're made to look like water constantly flows over the edge like a waterfall, but without the hassle or noise.
Infinity pools aren't suitable for everyone. They're made to showcase a specific view and are well suited for those with a high garden so they can be positioned at the edge. Infinity pools are always specially designed for the home, so you don't necessarily need a lot of space available. However, you will want an open-plan garden to make the most of it.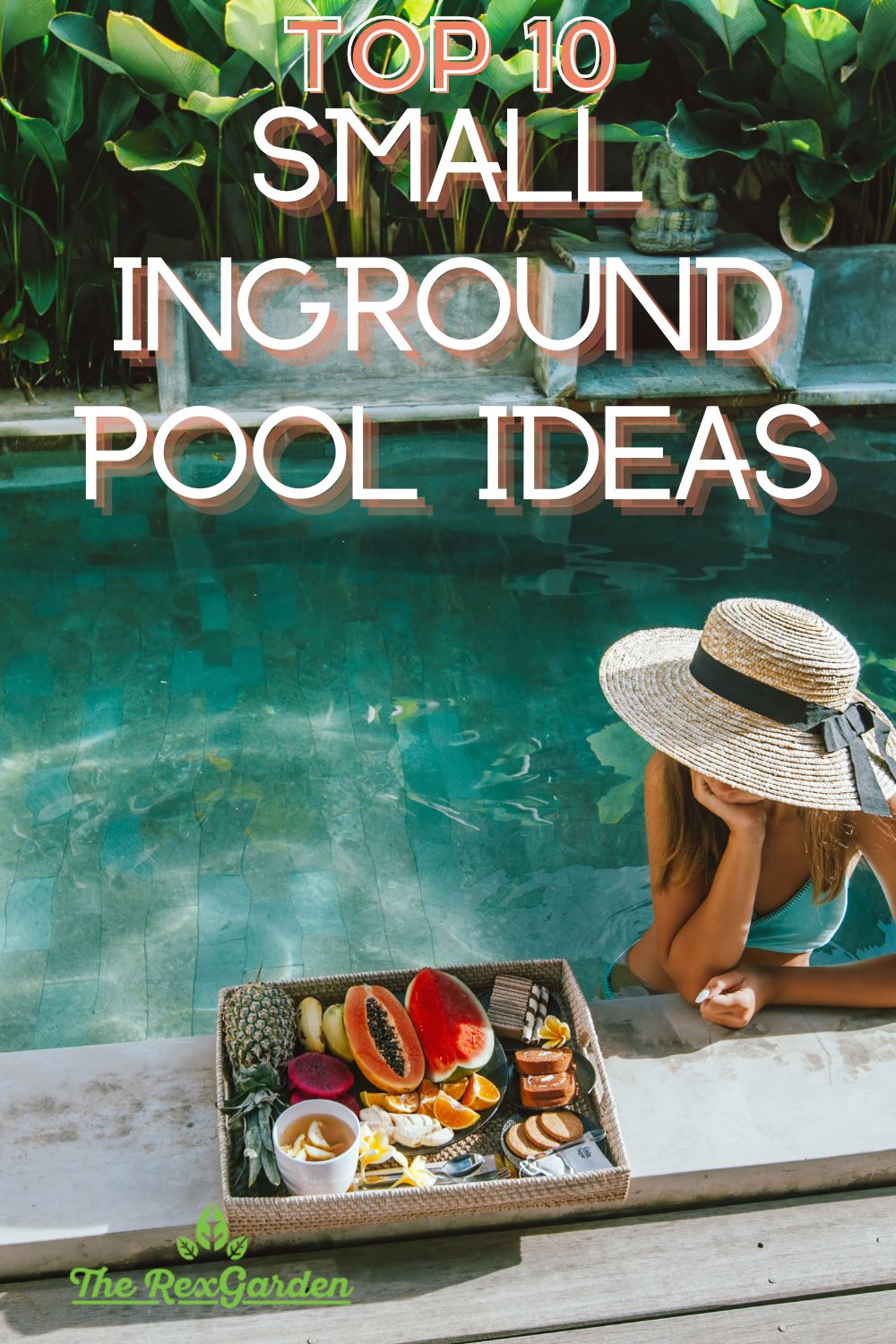 Conclusion
When it comes to pools, there are many options, even for smaller yards. Any styles on this list will add a lot to your home, but our top tip is to look at your home and garden and determine what matches your existing accessories, features, and overall style.
Ultimately, choosing the right pool can help you add a lot of value to your home. So take your time to consider the options and make sure you're clear on your budget. This will help you find a pool that fits your needs and hopefully bring you and your family a lot of happiness over the Summer months.